Nowadays people are used to so many gadgets like Smartphone, tablet, personal computer, Laptop, smart glasses and many more. So they have a lot of options to know the time. So, why need a wristwatch?
People use watches not only to see time but also to express their personal attitude, status and passion as well. If you go to a shop, showroom or even browse online marketplaces, you will find 100s of different models of watches to choose from. Some are expensive and some are mid-range in price. Some are full of features that everyone desire. You may choose a luxurious watch if you want to pamper yourself. Today we have rounded up all the best watch types to know about if you are a watch enthusiast and unfold the top 5 wrist watch brands in Bangladesh.
Types of Watches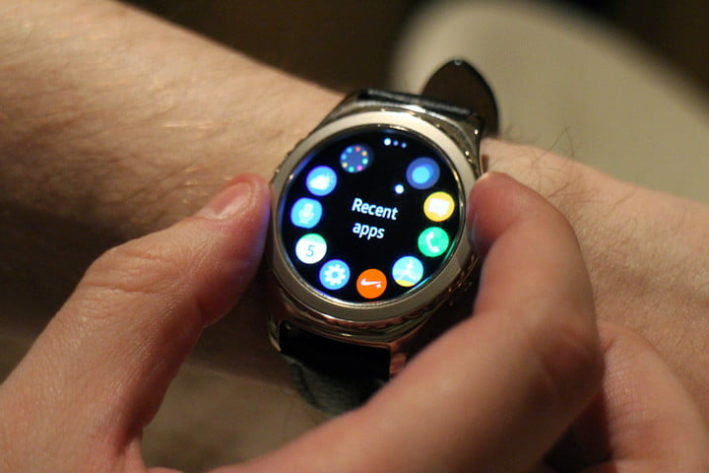 Analog Watch
Analog watches have displays with a small sized clock-face or dial with 12 or 24 hours, an hour hand and a minute hand. Some analog watches also have a second hand. Most analog watches have English numerals on the dial and some have Roman numerals. Also most of the analog watches have marks representing the 60 minutes in an hour.
Digital Watch
Digital Watch is a watch in which the hours, minutes, and sometimes seconds are indicated by numerical digits on a seven segment LED, VFD or LCD display rather than by hands on a dial. Some digital watches can be switched between 12-hour and 24-hour modes. Also some emulations of analog-style faces are often used on an LCD screen, and these are also considered as "digital".
Automatic Watch
An automatic watch continues to operate due to the regular motion of the wearer's wrist. Automatic wristwatches don't need winding if they are worn daily. The energy is stored by using a half-disc metal weight called a rotor, that spins when the arm is moving. This energy is stored and used to power the watch and can keep the watch going even when the watch isn't being worn. The amount of stored energy in an automatic wristwatch can keep an unworn watch running for up to 24 to 48 hours. These are also called the Self-Winding Watch.
Chronograph Watch
"Chronograph" is just a fancy word for a "stopwatch." Using a chronograph watch is super easy. You just press the start/stop button on the side of the watch to start or stop the stopwatch function and push the bottom button to reset the timer back to zero. The chronograph function on a Chrono watch dial lets you record the time of races and different events.
Diving Watch
Diving Watch is a watch designed for underwater diving. It features water resistance for more than 100 m (330 ft) deep. Today, the typical diver's watch will have a water resistance of around 200 to 300 m (660 to 980 ft). Although modern technology allows the creation of diving watches that can go much deeper. These are also called as the Dive Watch or Diver's Watch.
Dress Watch
A dress watch is the most elegant of all watches available. It has only one purpose and that's to tell time. But the looks of it can offer you much more than that, it will enhance your style and personality as you wear it with your usual dressy outfits. It has no complicated features and is super easy to carry on.
A dress watch needs to be simple and elegant; and above all, minimalistic. It isn't some gaudy watch that's bejeweled with diamonds or a chronograph or complex dial features that can make a wrist watch look like a big clock. It is subtle, understated and immensely charming. They are not intended to be worn with casual jeans and T-shirt, or to the gym or on any casual event. It pairs nicely with your business suit, your dinner jacket or blazer, and in some cases, a tuxedo.
Quartz Watch
A quartz watch is powered by an electronic oscillator, synchronized by quartz crystal. The electric current causes the quartz inside to pulsate in a precise frequency. The frequency is then broken down through an integrated circuit(IC) where the power is released through a small stepping motor, setting the watch hands in motion. Quartz watches need battery replacements from time to time.
Mechanical Watch
A mechanical watch is a watch that uses a mechanism to measure the passage of time, as opposed to modern quartz watches which function electronically. It is driven by a spring (called a mainspring) which must be wound periodically every day. This makes the signature 'ticking' sound characteristic of all mechanical watches.
Pilot Watch
Gracing on the wrist of pilots, these aviation timepieces have reached the apex of the ideal fusion of style and durability. From the Fortis Aviatis collection to squadron watches, pilot watches are tough and ready for anything. These timepieces are simple on the dial and are easy to read at any circumstance. The numbers on the dial are bigger and more visual than all other watches. These are also called as the Aviator Watch.
Field Watch
Field Watch was designed for officers who needed to coordinate attacks, tell time at night, and sport a wristwatch that could withstand the difficulties of battle, all while still looking good. Field watches continue to provide a military vibe and are rugged, functional, and stylish all at the same time.
SmartWatch
A smartwatch is a portable device that's designed to be worn on the wrist, just like a traditional watch. Smartwatches are just like smartphones, they have touch screens, support various apps, can make and receive calls and often record heart rate and other vital signs.
Luxury Watch
These watches are great for watch collectors or watch enthusiasts and the ones who appreciate great precise design and handcrafted complications in a watch. Such watches are often covered in precious gemstones and other expensive materials.
Top 5 popular watch brands in Bangladesh
Rolex:
Rolex is one of the best watch brands in the world. Rolex was established in England in 1919 by Hans Wilsdorf. They produce very high-quality watches, targeting the elite class buyers in the society. They have introduced many fantastic features in wristwatches such as dust resistance, automatic date changing, water resistance and many more. Rolex is not just a wristwatch. It is a symbol of status as well as a sign of success. They have a few distinct watch models such as Deepsea, Datejust, DayDate etc. Their main headquarter is situated in Geneva, Switzerland. They are the first company to introduce water resistance in watches.
Casio:
Casio is a Japanese company. It was established in 1974. They were the first to combine the analog and digital mechanism in a wristwatch. They have added many nice features in their watches like Temperature sensitivity, Altitudes, Direction, display date, automatic update of months as well as years. Some of the popular models of Casio watches in Bangladesh are as follows: Edifice, G-Shock, Beside, Protrek, databank, sports, dress classic, Bluetooth sports gear. With their huge collection, amazing design and cutting-edge technology they have become the world's most selling watch brand.
Titan:
Titan is a joint venture of Tata Group and Tamil Nadu Development Group. Now they are the 5th Largest wrist watch manufacturer in the world. They export their wristwatches to 32 countries around the world. Titan was established in 1984. They have 60% of share in the Indian wristwatch market. They have the credit to produce world's slimmest wrist watch which is 3.5 mm and the movement is 1.15 mm. Some popular brands from Titan are Fastrack, Sonata, Raga, Edge, Octan xylys titan etc.
Q&Q:
Q&Q is another Japanese production company in the wristwatch market in Bangladesh. In 1976 the CBM corporation released Q&Q wrist watches as a brand. In 1999 they sold 20 million of their wrist watches. They have wrist watches for various sectors like fashion, sports, elegant, standard etc.
Omega:
Omega was founded in 1884 by Louis Brandt. This is the world's only wrist watch brand which is certified by marine chronometer. This wrist watch is also popular for two reasons. One, this is the first watch to visit the moon and the first watch to be worn by James Bond.
Conclusion
A watch showcases the personality of the wearer. It can also say a lot about the person's taste, wealth and even their sense of humor. Choosing the right watch is so overwhelming, because there are so many things to consider. Having a proper watch for any event in your life will ensure that wherever life takes you, you are dressing the part for it. So choose yours wisely.
Visit Bikroy.com to find hundreds of cool watches of many popular brands and much more. Buy your favorite watch brand from our trusted sellers and flaunt your personality before the rest of the world. Happy shopping!