Jobs
5 Best Ways to Look for a Job as a Fresher in Bangladesh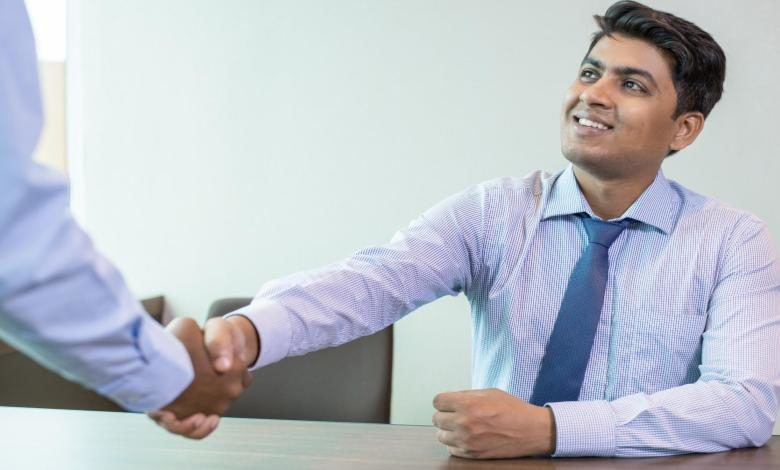 For generations, a large group of Bangladeshi people is lagging behind in the job market. They are transparently witnessing the brain drain phenomenon in Bangladesh. Spending hours to get prepared for government jobs is a prevalent scene, whereas the success ratio is unimaginably poor. This is how our cherished job often remains elusive.
Young Bangladeshi graduates who always search for better opportunities still want to put their feet in the corporate world or pay to fly to other foreign countries. For a long time, we have had to let go of the best talents to the west. But the situation is slowly moving.
As the government is making efforts to create more job posts and taking manufacturing initiatives, we are moving towards a time where it would be easier to catch the "golden deer " as often dubbed in Bangladesh. Besides, the job market has become skill-driven, so it's not hard to get a job if you follow the right path and the right job searching platform.
Construct Yourself
You need to prepare yourself with sufficient knowledge and skills for the domain you are looking for. Go through several quantitative aptitudes, English learning courses, and logical reasoning.
Your brain will get a perfect warm-up by doing these practices, and you can easily crack the initial interview as organizations are likely to take you through more than two or three tests.
Create the Perfect Resume and Cover Letter
It's essential to have a crisp, sharp, and updated CV with you beforehand. A CV or resume is the first mode of communication with your desired organization. Give it your best shot.
Everyone lacks time in this first-paced world. No one really has the patience to go through a lengthy cover letter. So, keep it concise and to-the-point. Retain only important information and highlight the skills your organization is looking for. When you know how to write an appealing cover letter, you can easily stand out from the mass.
Look for Jobs in the Right Place
A proverb says that "be in the right place at the right time can solve your issues beforehand". So you need to be in the right place to find your desired job. So, what's the right place to be?
These days, employers hardly advertise in a single platform as candidates often tend to miss their ads. Organizations are tying up with industry-specific job searching platforms, newspapers, and even posting their hiring notice on their social media handles. This is why you need to pick the right platform. For example, if you are searching for blue-collar jobs like garments jobs in Bangladesh, then BikroyJOBS could be your best fit.
Online Job Portals in Bangladesh
In an industry-specific job portal, all you need to do is register, create a user profile, upload your resume, and look for the best fit. Similarly, in online job portals, you look for industry-specific job openings and then apply for the desired position.
Top Online Job Portals in Bangladesh
BikroyJOBS
Bdjobs.com
Kormo Jobs by Google
Always keep your CV and cover letter up to date. If you have a resume on the site, try to update it every two to three days. If your profile ID is not updated, then it may not be noticed when any recruiters search for the absolute team member. You can search for full-time jobs, part-time jobs, and also industry-specific jobs through these platforms.
Look over Newspapers
Several Bangladeshi Newspapers enlist job openings in their career page or section. You can look at their online and offline versions and then apply them by maintaining the asked procedure. Some renowned newspapers of Bangladesh are:
Prothom Alo
The Daily Star
The Daily Sun
Daily Jugantor
The Business Insider
Check your Organization's Career Page
It is one of the easiest ways to find job openings for both experienced job seekers and freshers. Almost every company posts their vacant positions on their official website.
To apply through the company website, you might need to register and send your CV directly to the authority.
Leverage Social Media Platforms
Since everyone seems to be on social media, people are also channelizing these platforms to find their desired job. LinkedIn is the most popular social media platform for professionals, so it's essential to have your account on LinkedIn, especially when you are a young individual seeking a job.
On Facebook, you will find numerous job groups that can relate to your job profile. Many organizations and their HRs post vacancies in these groups. You can also post regarding job requirements, and this is how you can be in touch with the concerned authority.
If you do not have accounts on these platforms then open your account at least on Linkedin and Facebook. Connect to more relevant people and build a community. You can also be in touch with your classmates who are searching for jobs.
Prepare for the Interview
In order to prepare for your interview, you can look for interview questions and answers. Ask your friend to fix a mock interview for you, and you can quickly figure out your strengths and weaknesses.
Do research on the company before you step out for the interview. Knowing about the organization can help you in several ways. Be confident while answering and do not forget to ask your interviewer about company policies and terms.
Join a Course or a Certificate Training
If you are still struggling, then you can go for a certification course where you will come to know new technologies and skills related to your subject. This will assist you in cracking your interview with an additional certification in your field.
While doing your classes and sessions, try to make some friends. As some of them are already engaged with their work, they may help you out.
Identify your Strengths, Weaknesses, Hobbies, and Passion
This will help you to dig deeper into yourself. If you are interested in traveling and talking to new people, maybe a job in IT isn't for you. Coversly, if you like to spend hours in front of your computer, then becoming a programmer could be one of your choices.
So, it's essential to pick the right job category for you based on your strengths, weaknesses, hobbies, and passions.
Last Words
Never lose your hope and always try to improve your skills in what the industry is looking for.
We hope this article has helped you to learn about finding jobs in Bangladesh and to better prepare to get your dream job within our country.
We wish you good luck. If you have any queries, you can comment down below.
FAQ on Job Searching in Bangladesh
Should I apply for a job even if I do not have any experience?
Yes, you can. If you can handle the job responsibilities, then you can go for it. Whether you do not have that much experience or a major skill the employer is looking for, it doesn't necessarily pull you out from landing the job. You can learn skills while doing the job, and if you are the best fit then your employers may be relaxed on the experience level. Just do not lie about your experience.
How should I mention the hiring manager if I can't find their name?
Sometimes you can not find the name of your hiring manager on the job description. If it is an SME, then go to their website or search on Google, and you can find it over there. If it is still out of your reach, then start writing your cover letter with "Dear Hiring Manager".
How long should I wait before following up?
If you haven't heard back from your employer then wait for their deadline. If the date passes and you are not getting any words then send a brief follow-up to remind your interviewer about your qualifications and interest in the job opening. After the first follow-up, you can follow-up again every 7 to 10 days up to two times. If they are still not responding then it's probably best to move on.
Should I write a thank-you letter after the Interview?
It's a personal preference. Just be sure to personalize before sending it. Remind your interviewer your name, job role, how much you want the position, and why you would be the best fit for the organization.
What is Personal Branding? Why do you need it?
[faqansstart]
Personal Branding is a way of marketing ourselves to others. It's all about your professional reputation and your achievements and goals define it. While searching for a job, take charge of your branding because it affects how employers see you.
[faqansend]
What is the best place to find a job in Bangladesh?
There are a lot of options available to find a job in Bangladesh. You can search for online job platforms like BikroyJOBS, bdjobs, kormo, and other specific job websites. You also can visit the company's website or their social media handles.
Back to top button