Do you know how to introduce yourself? How do you make your first impression a lasting one?
We can all agree that, whether it is for a formal or informal meeting, professional or casual meeting, romantic or comedic meeting, the first impression is a lasting one in most cases.
This is not to say that first impressions never change, but it is simply to state the major role of first impression on any of our relationships in life. The first meeting between an individual, or even if it is as a group, always has a lasting effect.
When you are in the hunt to find a job in Bangladesh, the interview process will highlight the crucial importance of first impressions. The recruitment process is sensitive and the interview preparation checklist is one which is hard to define, but this article will present some crucial interview tips.
The ultimate goal of an interview process, whether or not you get the job, is to show that you are a professional and you are confident of your skills. It is seen throughout the recruitment process that many candidates lose out on a job for other reasons like being late, inappropriate interview dress up, bad manners, etc. For a better overview have a look on our another article Interview Body Language Do's & Don'ts.
Every little thing makes a huge difference during the interview process, which is why it is important to be prepared. Also, don't ever restrict yourself to the present situation. Always express your future plans in terms of profession, career, development and ultimately where you see yourself in the coming years, with goals and ambitions.
Simple Step by Step Interview Preparation Guide to Find a Job in BD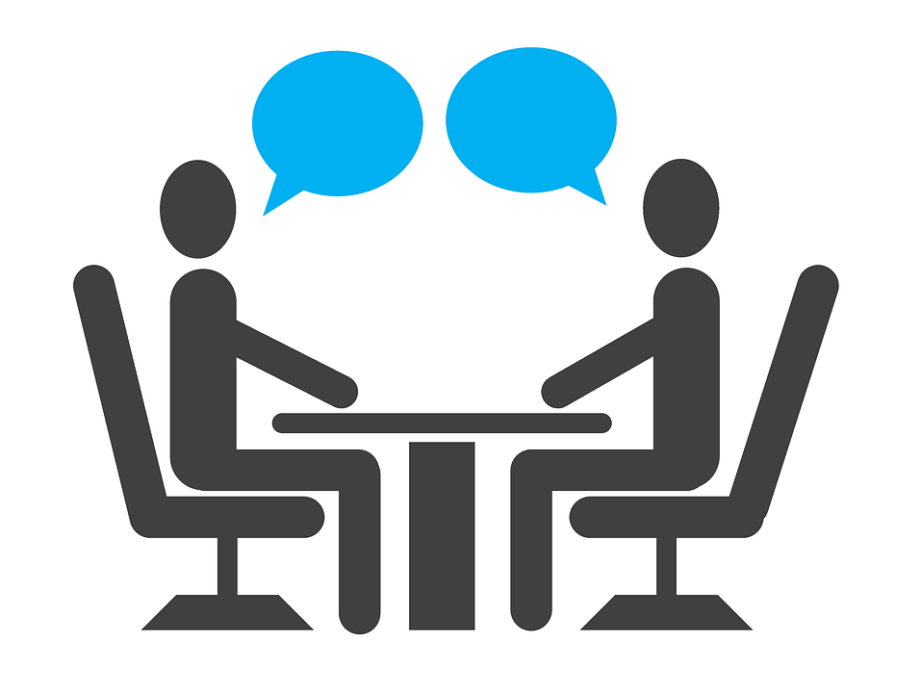 What to Say When You Arrive at the Interview
One of the first things you must prepare for is how to introduce yourself quickly to the first person you meet, whether it is a receptionist or anyone else. Ask for the receptionist, or state your purpose of visit to the greeter politely with your name.
For example:
"Hi. My name is Abdur Rahman, and I am here for an interview scheduled for 11:00 AM for the role of Software Development Manager."
OR
"Hi. My name is Abdur Rahman and I am here to interview for the role of Software Development Manager with Mr. Harun Siddiki."
Show your best behavior, with respect & courtesy with whom you speak. If you know who you are supposed to meet, then mention their name, if you know the time then mention it. It is important that you make your arrival known to the best of your knowledge and then wait for them to organize the meeting as per the company procedure.
What to Say When You Meet the HR or the Interview Panel
It is important to work on keeping yourself relaxed as the recruitment process to find a job in Bangladesh may be hectic and time consuming. Regardless of your wait time to see the HR or the interviewer, keep feeling and looking refreshed.
When the HR comes to greet, then you should stand up from seating and shake hands with mutual interest. Make eye contact, state your name with a smile and express pleasure for the meeting. If you enter a room full of an interview panel, then take permission to go in, introduce yourself with a smile and greet everyone with one greeting.
For example:  
"I'm Tina Ahmed, it's a pleasure to meet you."
OR
"Hello everyone, I am Tina Ahmed. Thanks for seeing me today."
It is crucial that you avoid making simple mistakes such as being absent minded, or losing focus away from the interview. Keep your phone off or silent and be positive. Stop by the restroom before your interview to refresh yourself.
Keep Introduction Short & Concise
As it is an interview, remember that you will get many opportunities to introduce yourself on various levels, so keep the first introduction short & sweet. The first question will be something open like "Tell me about yourself". The response to this should highlight your skills for the post you are interviewing for while also showcasing your personality.
Try your best to incorporate your skills or educational qualifications with the job role and how you will be able to meet them. Highlight your skills, experience, and personality without sharing too much or taking up too much time while intriguing them with facts about yourself. Check out our another article on Types of Information You Should Seek Before Applying for a Job.
For example:
"As a fresh graduate I am looking to implement my strong understanding of software engineering methods in the job field to develop my career while contributing to the company's projects…"
Focus on Your Qualifications/Experiences
If you are a fresher then you must focus heavily on your qualifications. If not, then you must focus more on your past experiences as a freelancer, job holder, or whatever your background may be. It is important that you offer a certain balance between qualification, experience & personality to keep the interviewers interested in you as a candidate. This includes some non-professional personal information such as your hobbies, interests, etc.
Your goal is to impress them with not just your qualifications and experiences but also yourself, your character, your personality and the potentials of you as an employer. An opportunity to sell yourself where they should be eager to hire you.
Do not overdo in compliments for the organization or the individual interview panel members!
Be Prepared for Follow-up Questions
It is very important that you remember the information you provide during the interview and be ready for follow-up questions. If you say that you were born in another country, be prepared to face a follow-up question regarding that country. Or for example, if you mentioned your last employer then be prepared on how you will respond to questions about your last employer.
More importantly, when you share your involvement with projects, skills, and achievements be prepared to face follow-up questions about it. You must be able to expand on whichever skill or project they are interested in knowing more about.
When given the opportunity, or take the opportunity to ask a few questions of your own. This will show your interest or enthusiasm about the job. Make sure these questions are about job responsibilities, company goals, and not about office hours, salary, etc.
Best Manners Always Matter
Regardless of the job role, company, or the qualification of the interviewer, since it is you applying for a position, remember that manners matter. No matter how much you are pressured or tested, maintain your cool and best manners at all times. Do not compensate on self-respect but be professional and well mannered.
Review your body language, speaking tone, dress up, etc. as these are all mannerisms that will matter. Be polite & professional to make a lasting impression. End with a smile & thank them for a great opportunity!
For Example:
"It was a pleasure to be interviewed by you all. Have a great day and I hope to hear from you. Thanks for this wonderful opportunity."
Interview Preparation Checklist: Tips to Improve Self Introduction
Always start with a smile during greetings and natural conversations

Mention your name & where you are from (as a conversation starter)

Be seated towards the interviewer

Be comfortable speaking about & provide necessary family details, if asked

Describe educational qualifications in an intriguing manner

Be confident about achievements, past jobs & express in a positive manner

Take opportunity to explain skills used to complete past projects

Express the support of company and admiration for others in your career

Mention life goals and dreams that gives confidence & motivation in life

Show gratitude for the interview opportunity & end with a smile
Interview Tips for Freshers: Things to Avoid During Interview
Avoid being late during interviews! Most interviewers respect time and do not appreciate latecomers under any circumstances.
Avoid expressing any negative comments about your past employers or interviewers at all times!
Avoid being arrogant during interview, this will more than likely cost you the job! Keep your passion for anything in control so that you do not sound arrogant.
Avoid looking at your phone at all times! Turn off your phone or make it silent during the interview and never check it during the interview.
Avoid inappropriate interview dress up! It is crucial that interview dress up is always formal and professional and it should be reflected by appropriate clothing.
Avoid interrupting the interviewer during questions! Have the patience to let them finish questions so that you never interrupt them. Do not talk above them or interrupt them as it is a sign of disrespect.
Conclusion
When you try to find a job, the interview preparation for a fresher or for an experienced candidate is not too different. So these interview tips are appropriate for both! Find the latest and most amount of job posts on the most used job portal in Bangladesh, Bikroy.com/Jobs.
The recruitment process contains many steps with different stages of the interview. This is why it is important to invest your time and energy for interview preparation. It may sometimes seem very easy but it is not to be neglected. Always be prepared even for the simplest of questions and how to answer it. As mentioned earlier, the first impression may not always be the last impression, but it is definitely a long lasting impression.
Bottom line is interview candidates should prepare themselves by practicing interview tips, avoiding negative activities, and be well behaved with their approach to recruiters, interviewers, HR, etc. Follow the simple guide to better understand how to introduce yourself during interviews and how to make a lasting impression during interviews.
Whatever you do, remember to keep calm, stay confident and rock the job interview!
Follow the thousands of job posts and listings on Bikroy Jobs to find a job interview today and put to use some of the interview tips & tricks shared here.