Property
Bangladesh Property Market in the Digital Age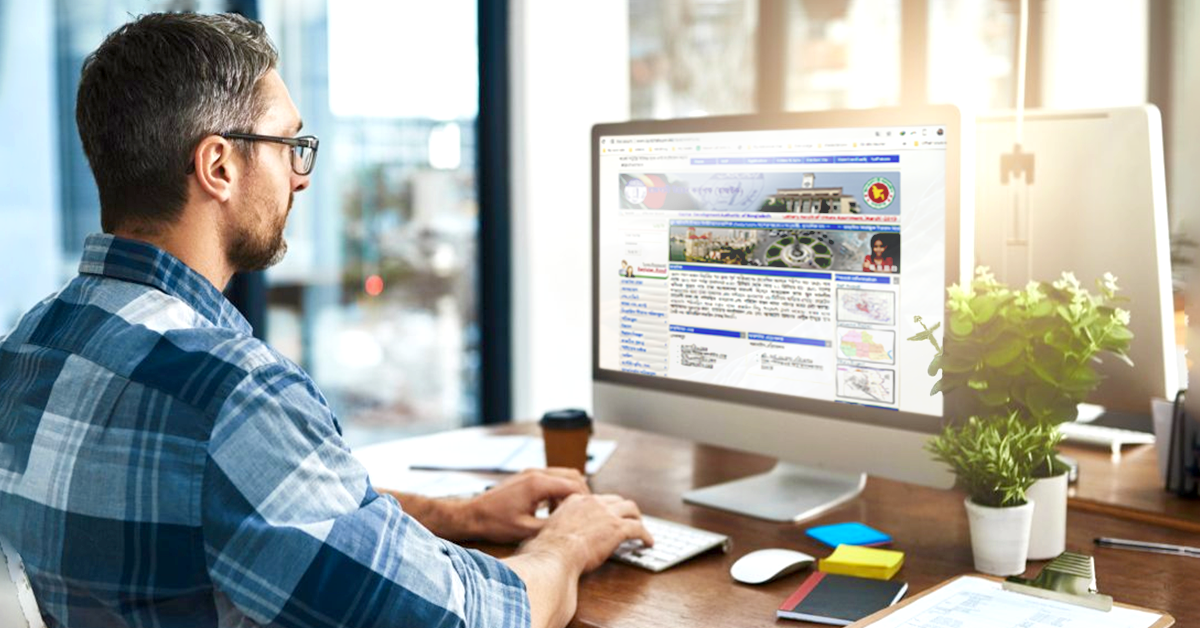 Today, Dhaka is the capital city of an independent country. It is one of the fastest growing cities in the world with a population of around 10 million.
After the partition of 1947, Dhaka became a crucial seat for the government of East Pakistan. By 1971, the population of the city increased from just 0.28 million in 1951 to more than 1.2 million. After the War of Liberation, Dhaka emerged as the capital city of Bangladesh.
As the capital city of one of the most populous and rapidly developing nations, one of the key sectors driving Dhaka is the property market of Bangladesh. Over time, continuous efforts have been made to plan the growth of the city as it continues to grow into one of the largest cities in the world, but it has been largely unsuccessful.
Dhaka city experienced a major deterioration in its living conditions compared to other developing cities worldwide. A major part of this dip in living condition has been and continues to be the unstable physical infrastructure. Every so often an event occurs which reminds everyone the need for immediate action for the future well-being of the city
The Rajdhani Unnayan Kartripakkha, known as RAJUK in short, was one of the recent solutions for handling the ongoing crisis in the planned and controlled development of Dhaka City. The primary objective of this organization is to develop, improve, extend and manage the city through a process of proper development, planning and safety & security of its residents.
Rajdhani Unnayan Kartripakkha literally translates to the Capital Development Authority. It is a public agency of the Government of Bangladesh with sole purpose of urban development of Dhaka city. It is made up of public officials, city planners, urban administrators, engineers and architects.
As the National Authoritative Board for building planning, estates and resources, plot allotment and construction approvals from both public and private entities, RAJUK has immense power. It has a rich history as it uses the Dhaka Improvement Trust (Allotment of Land) Rule of 1969 and The Town Improvement Act of 1953, both of which came into existence well before the Independence of Bangladesh.
After over four years of its full-fledged launching, RAJUK began its journey towards digitalization this past week by automating some of its services online. RAJUK will now host the following online services:
Building Structure Approval

Land Use Clearance

Construction Permit
The online approval process makes it easier for people
The above mentioned are essentially the exact approvals needed for the construction of a building in the capital city. Over the years, the numbers of incidents, harassment, and extortion in this sector both on & off the record are outrageously high.
Manual applications are not only time-consuming but also, leave a nasty trail of events that harass countless public citizens. As per the official statement by RAJUK, applicants will now be able to submit applications by registering at the official website at cp.rajukdhaka.gov.bd.
For those requiring any assistance, they can get help from the designated hotline: 01992-000666.
The Public Works Minister, SM Rezaul Karim, inaugurated the online service after RAJUK was launched almost four years ago in December 2015 with this very purpose. It was seen as a way of automating building approval services to end public suffering, bribery and excessive delay.
The current system was introduced as a limited-service covering Dhanmondi, Mohammadpur, Lalbagh, Sutrapur and Kamrangirchar. Over 700 permits have been issued in these areas so far. But if this service were to expand across Dhaka city, it would do wonders.
Even though the government had stressed the importance of such a service, the RAJUK services did not gain any momentum over the past years due to many obstacles. One of the major reasons for this service to take so long to be implemented was the lack of proper equipment and necessary human resource training.
Future plans of progress
The journey for RAJUK was certainly not an easy one. The process began years ago but now it is somewhat clear as to how they should proceed. An important role that it plays is the identification of building code violators.
A two-day survey in Dhaka is being launched to hunt down all the buildings that were constructed in violation of the building code. There will be 24 teams who will spread across the city to inspect all buildings higher than 10 stories.
RAJUK will inspect these buildings for many factors including the following:
Fire Exits & Fire Safety

Emergency Safety Measures

Building Codes, Plans & Reports

Undocumented Developments

Adherence to Approved Design
Already, there have been incidents reported such as unpermitted construction of restaurants at the entrance of buildings, lack of similarity with an approved design for building structures, lack of sufficient emergency safety measures such as exits, etc.
The failure for these property owners to comply with the law will result in legal action via mobile court in light of the Building Construction Act. This is highly overdue as the lack of proper measures has caused many accidents with devastating results in recent times.
The future may hold promising results for Dhaka city and its residents given the execution of plans and enforcement of laws by the respective government authorities are carried out.
Fighting corruption and non-compliance
For many years, RAJUK has been inactive against the countless reported building violations across Dhaka city. A matter of pressing concern amongst them is the use of forged signatures by architects for building approvals.
According to a press statement by the president of the Institute of Architects Bangladesh (IAB), nearly 2,000 building approval documents have been found with forged signatures. They have asked for legal steps to be taken by RAJUK for the buildings in question.
The violations came to light due to RAJUK revealing information of approved buildings with confidential details such as the addresses, owners' names, architects' names, etc. Many architects found buildings that were fraudulently signed using their names without their knowledge.
As a result, RAJUK stopped publishing these kinds of information. Since then, this crime has only seen an increase not only in Dhaka city but across the country.
As a result of the devastating fire at FR Tower in Banani which caused the unfortunate deaths of 27 people, IAB organized the press conference on fire safety and safeguarding of lives. But the fire safety and other emergency safety protocol were routine work which authorities did not conduct in the past.
Laws pertaining to mandatory fire-safety measures, environmental conservation, universal access to buildings, approval from the fire and electricity departments, and others have always been in place. The problem has always been and still is, the issue of non-compliance.
Even though laws and regulations are increasing, lack of monitoring and enforcement of these laws have caused many incidents, accidents, financial losses, and the most devastating of all, loss of precious lives.
Final thoughts
The initiative by RAJUK to kickstart online services for land use clearance and building design approval is a sign of progress. Citizens will be allowed to register on the website to avail the online services and their benefits.
The integration of the online platform for such services may indicate a foreseeable end to the struggles of long-term harassment and power abuse by corrupt individuals and entities. And of course, the convenience of getting it done online quickly and easily. The approval status of each application will also be relatively easier to assess when it is online.
Moving forward, the following must be done:
Proper safety equipment and safety training for building workers

Mandatory building occupancy certification

Better training for safety inspectors, fire safety officials, and firefighters

Continuous updates for national building codes and proper law enforcement
The Bangladesh property market is flourishing and the financial value of every inch of land in the capital city worth its weight in gold. The proper implementation of current laws and subsequent re-enforcement of them by respective government authorities will ensure the safety and security of Bangladeshi citizens in the near future.
Visit Bikroy's Property Portal to find registered lands all over Dhaka city and across Bangladesh. Buy from verified sellers for flats, houses, apartments, commercial spaces, etc. Find your next home or business on Bikroy.com.