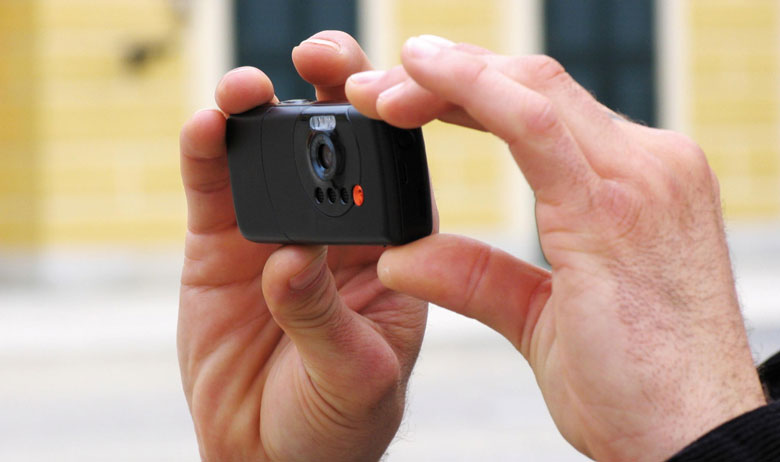 The internet is transforming the way that people live and the things they do each day. Carrying a mobile phone is now a necessity and not just an option. With that in mind, having a camera on hand in our daily travels makes our connection to the internet more enjoyable. Being able to send pictures for social or business reasons is always beneficial. Today both mobile phones and compact digital cameras are evolving at "break-neck" speed. To appease the majority, cell phone makers are merging the two technologies for greater versatility in day-to-day communications.
Cell phones that are equipped with cameras are becoming more and more sophisticated. Whether a person is a professional photographer or just a social network enthusiast, there is a growing need for greater functionality with the use of mobile phone cameras. Cellphones that are engineered with high-caliber photographic capabilities conveniently cater to the need of carrying one mobile device that does it all.
So what are the best camera phones for photography? Apple, Blackberry, HTC, Nokia, Samsung and Sony all manufacture first-rate cell phone cameras. In no particular order, this article will discuss the best model of each manufacturer. Also check out smartphone price in Bangladesh.
Samsung
The Samsung Galaxy S4 Zoom sets the precedent for a truly hybrid cell phone and camera. The face of the phone is identical to any other contemporary Samsung model cell phone. Turn it over to the back and you have what looks like the face of a modern compact digital camera. The design of this phone is truly unique and yet it is not bulky. At first glance, of either side of the phone, you are not likely to be able to differentiate between, it being the familiar Samsung smartphone or a pocket-sized digital camera.
This Samsung phone model is not only impressive as far as looks go, but the camera features are ideal for beyond beginner level photography. The motorized zoom lens allows you to capture the details in every photo. The notable image stabilization feature helps to prevent the blur resulting from "camera-shake". This feature is complemented by an ergonomic lump, on the camera side of the phone, which avails the photographer of a steady grasp during picture taking.
HTC
The HTC One (M8) is the best HTC phone for photography. The style and design of this phone is similar to any of the family of HTC phones. However, this model comes equipped with a robust photography app called UFocus as well as a host of different camera modes and photo tools. This versatile photography toolset also includes allowing for snapping larger panoramic pictures, "Photoshop-like" editing in of special effects and removing blur from photos.
Panoramic photos are made perfect with the aid of leveling lines and tilt controls on the view screen. Photographic filters are applied to alter photos resulting in characteristics such as sepia and black and white. There are a total of 12 filters to choose from. UltraPixels is a feature that allows the camera to capture 300% more light than average photos. The HTC One (M8) is also fitted with a dual-focus lens that enables refocusing after a picture has already been taken. There are several other picture-taking components and elements that keep this cell phone in the list of an excellent choice for best camera smartphones.
Nokia
Similar to the Samsung Galaxy S4 Zoom, the Nokia Lumia 1020 resembles a combination of a cell phone on one side and digital camera on the other side. The camera's zoom lens is tiny but powerful enough to yield DSLR-quality photos. This Nokia phone boasts the characteristics of a professional camera with features such as Nokia Camera Pro that allows for adjusting white balance, focus and shutter speed.
Armed with a 41 megapixel sensor, advanced PureView technology, a powerful Xenon flash and ZEISS optics for high-performance shooting, the Lumia 1020 should be included in the arsenal of any professional photographer. The production of stunning, distortion-free images are within your reach. With a reasonable price, this smartphone will get you to the list of best camera phones to an extent that meets your requirements.
Sony
In September 2013, Sony introduced the new QX series of "lens-style cameras" to work in concert with Sony smartphone technology. The Sony Cyber-shot QX10 and QX100 can also be used as compatible accessories for almost any Apple or Android smartphone. These high-powered lenses snap on and snap off to transform your mobile device into a traditional DSLR-like camera. Sony smartphones, such as the Sony Xperia ZS1, come equipped with Wi-Fi connectivity that completely revolutionizes the mobile picture-taking adventure. The outstanding features of the Sony Xperia ZS1 are that it is waterproof, it has a long battery life and it can support up to 64 gigabytes of memory. The screen on your mobile device becomes the viewfinder as you shoot and edit high-quality images with phone apps for just about anything you want to do.
Blackberry
Blackberry smartphones quickly turn into mobile photography studios when complemented with the apps available online at the Blackberry web store. They are also known as best camera smartphones worldwide. There you will find a cornucopia of powerful tools for capturing, editing and sharing images using your Blackberry phone. The Blackberry Z30 smartphone combined with the latest Blackberry 10 operating system and the new 5 inch display screen make this an ideal choice for snapping photos.
Apple
Last but not least in this review of the best camera smartphones is the renowned Apple iPhone 5S. Apple iSight is the name of the new camera that this phone is equipped with. The redesigned 8 megapixel sensor allows for larger pixels. Larger pixels capture more light which in turn makes for better pictures. Other key photographic characteristics of this phone are panorama mode and image-blending stabilization. The idea that Apple has with this camera design is to create a device that automatically adjusts to capture better images instead of leaving it up to the ability of the picture-taker. Apple iPhone photographers can take their photos to a level beyond their imaginations by making use of the slew of photography apps available at the iTunes app store.
Clearly, the mobile photography world is still in its infancy. But, cell phone makers are moving forward, seemingly at the speed of light, to produce the most innovative smartphone and digital camera combinations possible. Find more about this here: Top Must Have Features in Any Smartphone in Coming Year.
Compact digital point-and- shoot cameras now closely resemble professional digital single lens reflex cameras in functionality. Their contemporary light-weight design as stand-alone devices has contributed to the ease of producing the hybrid camera-smartphone combinations so popular today. With the proliferation of photographic mobile apps, smartphone capabilities appear endless. These advances in technology along with the demand for diversified creativity, have yielded a copious array of superb smartphone cameras to choose from.
Effortlessly producing stunning images from mobile phone devices is well within the reach of almost any cell phone photographer. As cell phone manufacturers compete to deliver the best of the mobile photography options, consumers are faced little more than brand preference as their most difficult decision.
Online review boards and technology blogs provide a host of beneficial information to consider before making a purchase. The best camera phones in Bangladesh are priced competitively, due to the variety of choices available in the mobile photography market today. It is beyond question that the merging of smartphones and compact digital cameras is a benefit to photographers of all levels.
FAQ
Which brands provide the best camera phones in Bangladesh?
According to the current market trend, Bikroy has assembed some brands which have particular fan base based on Photographic features: 
Google Pixel
iPhone
Samsung
Sony
Xiaomi
Where can I buy the best camera phones in Bangladesh?
If you love photography and want to explore more out with lenses, Bikroy.com could be the best place for you to roam around. Here you can search, compare and buy all sorts of smartphones within your budget and even location!
Which are the top mobiles phones to buy in 2021 in Bangladesh?
If you are opting for a new smartphone in 2021, here is the
list
from Bikroy to put your eyeballs on:
Xiaomi Redmi Note 9 Pro 5G
OnePlus Nord N10 5G
OnePlus Nord N100
Samsung Galaxy S21 5G
Huawei Mate 40 Pro
Facebook Comments