Jobs
A Guide to Content Writing Jobs in Bangladesh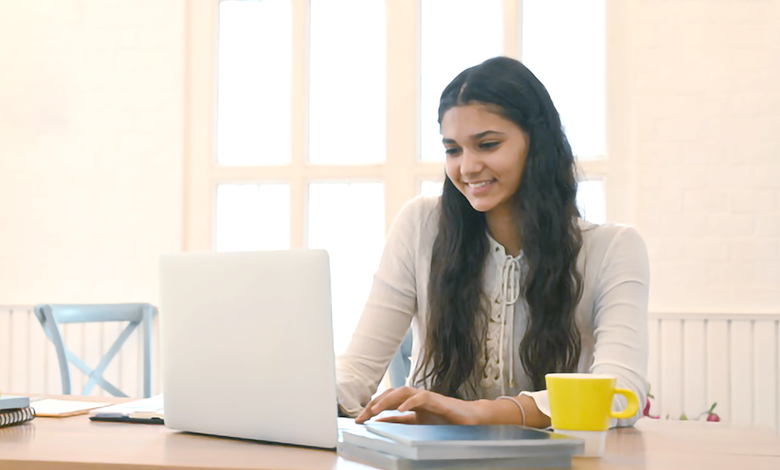 The advent of technology has literally opened up a new door of information to our fingertips. Anything you want to know or learn is just a click away.
Content is the medium of how businesses are reaching out to people. That's why content writers are needed, and at the same time, this profession is booming.
In this article, we will dig inside-out about content writing jobs in Bangladesh and how you can find a goldilocks combination of your skills and professionalism over the platform.
What is Content writing?
There are no specialized academic degrees or courses available in the arena of content writing in Bangladesh yet. But a bachelor's degree in English, Journalism, or Mass communication is the requirement for being a content writer.
If you have the art of expressing your thoughts in words, can lead to building a good career in content writing. A content writer writes content like articles, blogs, newspaper articles, stories, and so on. With experience, you will have a good grasp of editing, recognize the common mistakes, grammatical mistakes, and vivid descriptions.
Skills requirement for content writing
There are several key metrics you will need to touch before stepping into the vast world of online marketing. Let's see some of them-
In Bangladesh, it's not necessary to have a graduation degree to pursue a career in content writing but graduation is always considered helpful.
Needless to say, excellent writing skills can help you to go further.
You must have to acquire good researching skills, cause researching is the core of great content.
Be able to express your researched data in clear words.
Knowing your audience persona to relate to their needs through content.
Stay focused. A well-structured content always needs attention to be fruitful.
You also need to have skills in editing. A good grasp of grammar, punctuation, structuring sentences is something common in this profession.
Have the ability to deliver quality content every time. To fetch more and more clients quality content will play a major role.
How to Pursue a Career in Content Writing?
| | | | |
| --- | --- | --- | --- |
| | Concentration | Graduation | After Graduation |
| Path 1 | HSC with any concentration | Pursue graduation in any discipline for 4 years | – |
| Path 2 | HSC with any concentration | Pursue graduation in English Literature for 4 years | Pursue a Masters Degree in Journalism and Mass Communication or English Literature for 2 years |
| Path 3 | HSC with any concentration | Pursue graduation in Journalism and Mass Communication for 4 years | Pursue a Masters Degree in English Literature or Journalism and Mass Communication for 2 years |
Its better to pursue a graduation degree before stepping on Content Writing profession
Career opportunities as a content writer
We have several options if we can put our skills or passion or both for writing where we can be helpful as a content writer.
Web Content Writer
Web content writers write content for online consumption. Being a content writer, you have to write information about the company, how it works, the services/products, blogs related to the company, information about team members, client testimonials, article writing, SEO copywriting, etc. They are expected to create web-optimized content.
As a writer, you must have good communication with the sales and marketing team to produce quality content representing your company in every aspect.
Freelancers
As a freelance writer, your roles and responsibilities will depend on the organization you are working with. The work can range from social media engagement to email marketing to content development and SEO practice.
You also can find organizations to work for within Bangladesh. All you need to do is to pitch your leads through your LinkedIn profile. Organizations are posting their vacancies out there to find the right people, so why not take part to earn money by an alternative source?
Blogger
Blogging will assist you in the area of your interest. It's the best idea to build a community of people who respect your ideas. There are several types of bloggers. First, blogging is a hobby for them, and would love to share their knowledge on versatile platforms.
The second one is part-time blogging. They start their own blogging site or they also could be appointed as a part-time/full-time blogger for a company. The third one is full-time blogging who earns through their own blogs.
Creative Content Writer
Publishing houses generally hire creative content writers. You have to write about trendy news/topics, article writing, and so on. Creative writers are also involved in recommendation letters, statement of purpose, resumes, applications, motivational letters, scholarship applications, and many others.
You might also need to translate client briefs into creative ideas and have strong communication with creative writing skills.
Script Writer
The script writers are mainly responsible for creating shoot-ready content for video, audio, and multimedia for training modules. You need to connect with your clients and audience in the right tone by knowing when to modulate your voice.
As a professional scriptwriter, you have to be flexible in working through several platforms. While doing your work, you must use innovative ideas so as to engage your audience.
Copywriter
A copywriter creates compelling copies to sell products/services or educate consumers. The whole thing includes flexing persuasive writing on the website, blog posts, product descriptions, article writing, whitepapers, banner advertisements, newsletters, PSAs, social media platforms, and so on.
This job also entails brainstorming and organizing storyboards, collaborating with marketing and other creative departments to develop branding strategies.
Technical Writer
As a technical writer, you need to be able to elucidate complex facts into easy to understand language. Which includes writing FAQs, user manuals, how-to guidelines, and so on. To be a good technical writer you must have a handsome knowledge of software, engineering, and several other technical terms.
Academic Writer
In this profession, you need to use your mass knowledge about various subjects with your writing skills. With these, you will be required to write academic content for students which can help them. Or at higher levels, you can be required to produce educational material that can help individuals in boosting their professional careers.
Pros and cons of a career in content writing
Well, like any other profession there lies some pros and cons for content writing also.
Pros:
You get to work as a freelance writer and work from staying anywhere in the world.
By coordinating with business and marketing, a content writer can earn a handsome amount of money.
With time, a writer can have language fluency, strong vocabulary, and editing skills.
Cons:
The market is booming in Bangladesh, so you need to be the best in your own way.
Though your presence is flexible, you must meet deadlines.
You might go through "Writer's Block" sometimes.
Final Words
People are being aware of this industry and it's spreading too fast. As far as the opportunity in the content writing career is concerned, every industry requires content writers. It's all about patience and engaging yourself with constant writing and creative ideas.
The terms of writing content are changing rapidly every day with the requirements of the market. So long, if you are good at creative thinking and can express your ideas in words can sustain this career. We wish this write-up will assist you to step on your career in content writing.
Happy Writing!