Bikroy Updates
COVID-19 and Our Safety: Some Tips for Buyers and Sellers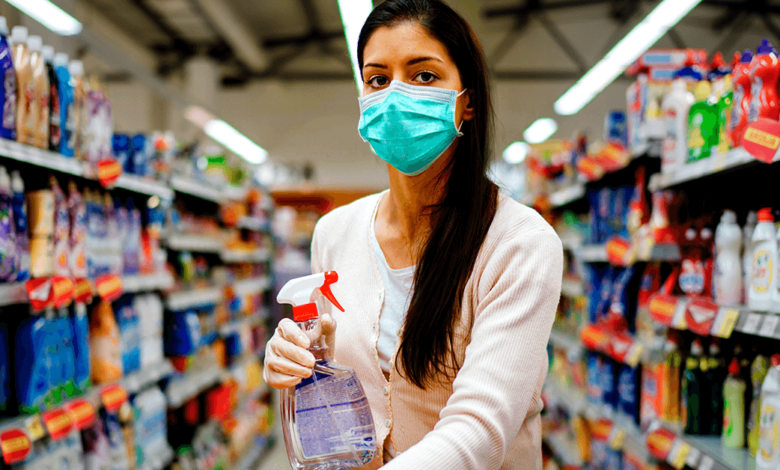 After staying at home for nearly two months, we are finally starting to resume normal life to a certain extent. Business organizations have started their regular activities in order to sustain the economy. However, our country is still at high risk in the COVID-19 pandemic. We need to be more aware and ensure our own safety once we start going out. Most of us need to get out of the house for our livelihood, and meeting others cannot be avoided. But instead of going back to our old habits, we should change and adapt our daily routines as per the new normal. Today we will discuss some safety precautions for buyers and sellers while shopping online and offline.
Tips for the Sellers:
For Online Selling
Avoid touching salable products with bare hands, always use gloves.

Clean the package thoroughly with an alcohol-based disinfectant before delivery.

If possible, use a plastic sheet to cover the package.

Only accept services from trusted delivery or courier platforms who are ensuring the safety of the delivery man.

While delivering to areas at high risk of infection, proceed with extreme caution.

Receive the payment from buyers through mobile or online banking instead of cash.
For Offline Selling
If your business has a website, Facebook page, or any other online platform, advise customers to pre-order there, so that shoppers can buy products faster.

Keep the store open until a certain time each day and clean everything thoroughly before opening and closing the store every day.

If possible, advise the visitors or buyers to book a time-slot in advance, to ensure social distancing and reducing the number of people in the store at any given time.

If there is a waiting queue, draw a circle to indicate that shoppers should stand at least 3 feet or 1 meter away.

Stock sanitizers at adequate quantities so that shoppers can clean their hands as soon as they enter the store.

If possible, urge everyone to leave their shoes outside the store, and provide a clean area for the shoes.

In case of home delivery, find out about the condition of the area in question and deliver the package keeping a certain distance from the customer.

Avoid using cash whenever possible, instead, accept payment from buyers through mobile or online banking.

To keep yourself and your employees safe, ensure using masks and gloves and clean your hands regularly with alcohol-based sanitizers.

Keep a list of the locations where employees are coming from, and monitor closely whether they are following proper hygiene rules outside of the workplace.

Make sure that employees properly maintain social distancing between themselves and their customers. If you or any of your employees feel sick, going home and take rest in isolation should be a top priority.
Tips for the Buyers
For Online Shopping
As soon as you receive the parcel, take out the delivered item and place the package in a covered waste bin.

Wipe the product thoroughly with liquid disinfectant.

It is better to wear masks and gloves while receiving a delivery.

Accept the parcel from a safe distance, request the delivery man to leave the package outside the door if possible.

Shop only from trusted platforms that ensure the security of delivery men.

Pay through mobile or online banking instead of cash.

Wash your hands thoroughly before and after receiving the parcel.
For Offline Shopping
Find out in advance about the Coronavirus situation in the area where the shop is located.

If the store has a website or online platform, pre-order there so that you can buy products from the physical shop in less time.

Maintain social distancing and use masks and gloves outside.

Sanitize your hands frequently with an alcohol-based disinfectant.

Avoid touching other products in the store that you are not purchasing at the moment.

Follow the designated circle or sign for customers to stand in a queue or maintain a distance of at least 3 feet or 1 meter from others.

Pay through mobile or online banking instead of cash.

After purchasing, return home and drop the package in a covered basket.

Sanitize the product thoroughly with a disinfectant.

After returning home, leave your shoes outside, wash your clothes, and take a bath.
Buying and Selling of Essentials
We need to go outside to buy or sell our daily necessities as well. Bikroy.com, the Largest Marketplace in Bangladesh has introduced a new category – Essentials to reduce the health risk for people amidst this pandemic. With Bikroy's Essentials, sellers owning stores with items of daily necessity can set up their online shop free of cost. Besides, buyers also can have daily necessities like food and medicine from nearby stores quickly delivered to their doorsteps. Bikroy has come to the rescue with more than 10,000 ads of essentials posted by our registered members from all across the country. 'Essentials' includes grocery items like rice, lentil, and eggs, healthcare items such as masks, gloves, handwash, and sanitizers, household cleaning items, baby milk, formula, diaper under baby products, fresh fruits & vegetables, and fish and meat. However, this also requires complying with the health measures suggested by the World Health Organization and the Government.
Conclusion
We need to keep in mind that it is not possible to ensure complete protection, the goal of the above-mentioned tips is to minimize the risks as much as possible. In a densely populated country like Bangladesh, social distancing seems difficult but certainly not impossible. This requires constant awareness and caution. Cleanliness must be prioritized everywhere – at home or outside. Considering it is imperative to keep yourself and your close ones safe, it is a small adjustment that we must all become accustomed to. Please stay at home unless it is an emergency.