Jobs
8 Things You Should Know While Applying for A Job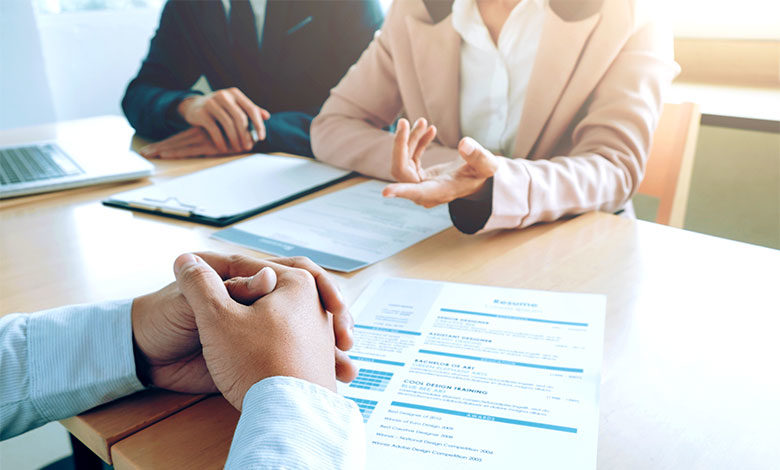 Even if you do it many times during your career, the process of applying for a job never gets any less intimidating. You could be up against a sea of applicants, making you all but invisible to the employer. These days, meeting the educational requirement alone will not give you an edge in this ever-so-competitive job market. You also need a broader strategic vision, persistence, and adaptability to turn yourself into an important hire. Over time, learning some new things about job applications will get you a long way in landing great jobs.
Select A Job Position That Suits You
First of all, you need to consider what industry or sector you are interested to work in. Decide on the kind of job you want to do. Read the job circular thoroughly you want to apply for. Check if your skills and qualifications match the job description mentioned there. Also, think about what you would expect from the job. Apply only once you agree on the working hours, location, salary, and other factors.
Update Your CV and Cover Letter
Your CV plays an important role in job applications. The CV is your first official point of contact with the employer. You will only be considered for the next step if your CV looks like you have what they're looking for. So you have to pay special attention to writing an accurate and informative CV. Make sure that you provide correct information, watch your spelling, image, font, and format. Check if all the contact information i.e. email, phone number, and address are correct and updated. Your CV should contain your work experience, skills, educational qualifications, and references. Mention any certificates or awards you have received. Instead of applying for a different position with the same CV, create a different version for each company and highlight your qualifications and skills according to the job circular. Besides the CV, another important document is the cover letter. Write in the cover letter how the vision and mission of the organization go with your values, how you can be an asset to the company, what you want to achieve by working in this position, and why you should be given priority over other candidates in that position. If necessary, you can get someone you trust to verify the CV and cover letter. An attractive CV and cover letter will definitely make you stand out from all the other candidates.
Add References to Your CV
Another important aspect of the job application is the reference or recommendation. Add two to three references to the CV. Inform the persons you want to enlist as a reference beforehand, so that they can provide information and share positive experiences of working with you when they are contacted by your employer for a background check. Find out if the information on references is accurate and correct. Make sure that the email address, home address, phone number, occupation, the current organization name of the people mentioned in the reference are correct.
Keep Your Online Profiles Updated
The job search process is now largely dependent on the internet. Just as you can research a company with one click, employers often look you up on social media to get an idea about what kind of person you are. Keep professional platforms such as LinkedIn profiles updated, and remember while posting anything on Facebook, YouTube, Twitter, etc that a potential employer may find it.
Prepare for The Interview
A job interview is the most popular and effective means of selecting candidates. You need to be thoroughly prepared regardless of whether the interview is face-to-face, over the phone or internet. You can prepare for the interview at home. Do research on the organization beforehand, it helps to know things about the company you are about to join, and the interviewer will be able to tell if you've done your homework. Try to say something about yourself that is not written in your CV. Prepare answers to some of the most frequently asked questions in advance. Give real-life examples when they ask why you think you're qualified. Employers usually carefully examine facial expressions, gestures, and postures. So present yourself as a confident individual on the interview board.
Develop a Sense of Professionalism
Your punctuality and discipline at the interview will be the first reflection of your professionalism. So don't rush, take time to figure out the location and start early. If you have difficulty locating the area, find out in advance from Google Maps or ask the concerned person from the company about the area and the traffic situation there. The tidy and sober outlook is quite important. Wear a clean-cut, tasteful, and formal attire. Also pay attention to hair, jewelry, and shoes. It is better to decide on what to wear one day prior to the interview.
Improve Your Skills
Become a valuable asset that companies will want by acquiring new skills. Participate in online training, seminars, workshops. These may help you to gain knowledge on improving interview skills, appearing more presentable, building a strong network, and using different online tools. It contributes a lot to your overall professional development.
Build Networking
Finding a job doesn't happen overnight. Other than directly applying to jobs, opportunities can also come around when you're not expecting if you have built a strong professional network of acquaintances. Maintain good relationships with close friends, family members, teachers, mentors, former supervisors, and coworkers. They will help keep your morale strong. Ask them for advice on jobs and careers. Always have patience and flexibility. Do not give up on your job search.
Conclusion
We hope you find these tips useful when applying for a job. From applying to starting a new job, there are challenges in every step of the way. You need to stay positive and optimistic to overcome these challenges. There will be times when you don't land a particular job, and that is perfectly fine. Move forward with the experience you gained, try at the next available opportunity. Every experience, good or bad, will help you to face the next challenge.
Looking for a job? Browse Bikroy.com/Jobs today and find job advertisements from many reputed companies across the country.
Good luck to you!