Are you studying in Bangladesh?
So you are a student in a country which has one of the highest percentages of unemployment rates among graduates in the region.
On the bright side, you are still a student and you can bring the changes needed for a better future!
But it is true, according to a report by The Economist Intelligence Unit in January of 2014, out of every ten graduates in Bangladesh, five are unemployed. This was also highlighted by Al Jazeera in May of 2018 during the Quota System protests, which added that our neighboring countries are a little better off with just three out of ten graduates unemployed in India and Pakistan.
So this article is a must-read for successfully considering career options while studying in Bangladesh.
It is essential that students take job search and career options seriously even before they have completed their studies. Time and budget management skills are most helpful coming into adulthood. These are some of the essential qualities that are acquired as students which we don't always hold on to.
Regardless, Bangladesh is fast evolving to be a prime example of rapid growth among all sectors such as technology, economy, living standards, and of course education. There is a vast amount of opportunities available for students in a country which has a largely young population. Often times, we fail to take notice of these new opportunities blinded by our negative thoughts.
It is now time for a fresh perspective!
Some of the Best Jobs in Bangladesh
Bangladesh has developed significantly in recent years boosted by strong economic growth constantly creating new job opportunities in various sectors. Earlier in the year we listed some of the best jobs in Bangladesh in the article TOP 10 most in demand jobs in Bangladesh of 2018. The article compiled a detailed list of all the most in-demand jobs with an expected salary range, job availability and its future career outlook.
The following is a compiled list of the 10 which represent some of the best jobs in Bangladesh today listed in alphabetical order:
Call Center Jobs
Customer Support Jobs
Data Entry Jobs
Engineering Jobs
Freelance Jobs
IT & Telecom Jobs
Medical Jobs
Online Marketing Jobs
Part Time Jobs (in every sector!)
Sales & Marketing Jobs
Is Customer Service Jobs for Students the Best Option?
As one of the most in-demand jobs, customer service jobs or customer support jobs are clearly one of the best career options while studying in Bangladesh.
Bangladesh is a massive consumer market which is experience an intensive growth in sales. With larger numbers of sales, there is a constant need for customer support or customer service agents for dealing with their inquiries. This need is largely created by the recent surge in e-commerce businesses nationwide. Most of the companies require 24/7 customer support options whether through phone, email & chat in addition to the traditional customer service staff during business hours on physical stores.
This demand based need is at an all-time high in 2018 with the digitization of businesses and the requirement for them to be visible online. So, a lot of companies regardless of their product or service require customer service agents for social media and online support in addition to the traditional call center support. These types of customer service jobs require skills which are easily found in students and companies identify these roles as jobs for students.
As you start you job search for part time jobs or any jobs for students, you will see the high numbers of job posts looking for customer service jobs. Interestingly, many such customer service job posts prefer students rather than full-time employees for such roles.
Good customer service is essential in every sector, and with a largely consumer based market, Bangladesh is likely to experience a further spike in demand for customer service jobs.
Opportunities for Students in Bangladesh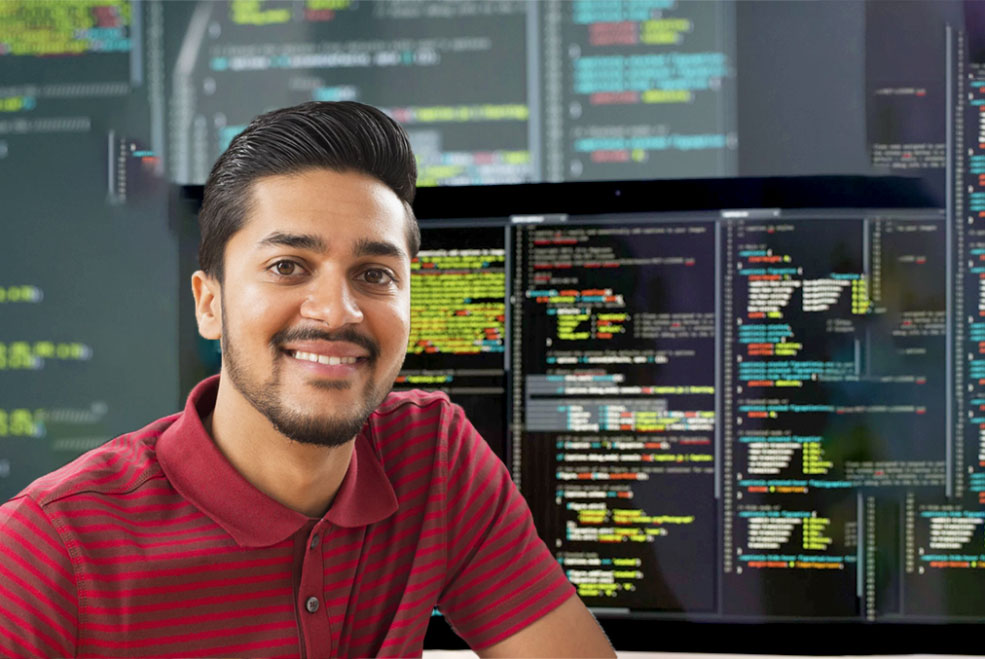 Despite popular belief, there is still a tremendous amount of resource available for students in Bangladesh. Now you may wonder with so many above-mentioned jobs available in various sectors and with so many opportunities available, why is the unemployment rate still so high?
Well, that is because we do not plan ahead!
Career planning should ideally begin even before you step into your first class at the university. However, we tend to start our career plans on the day of our graduation.
Opportunities by Universities
As a university student in Bangladesh, take advantage of your university's career center. If there isn't an established career center then contact the respected authorities to create one by stressing its importance. Career centers allow you to access vacancies in reputed companies with your university as a reference, universities hold job fairs where reputed and well-known companies willingly participate, faculties are capable of assisting with CV and resume writing, many companies even offer to hold workshops related to a particular job for students and much more.
Guest lecturers are able to offer expert advice, some of whom may be in the job industry for many years. Events may be organized around job search workshops and qualities of ideal employees by job search portals. In your efforts of finding jobs for students, you can benefit from good relations for building a career with reputed firms which would otherwise be impossible as soon as you complete your studies or graduate.
University staff, programs, and resources are always made available for supporting students in every possible way. Students can get advice on career exploration and access to internship and job search. Many universities have recruiters who are excited to recruit students who wish to pursue a career in education. Regardless of your needs, feel free to visit, email or call faculty or university authority to get help in finding specific jobs for students and other assistance.
Several of the following services are offered on campuses around Bangladesh:
Career Counseling & advice
CV and cover letter writing skills
CV referrals (for students interested in part or full-time work during their holidays or spare time)
Professional Workshops
Arranging Career Fair
Seminars & Talks on a better understanding of market, corporates & other concepts
An internship with a reputed organization
Improving the interview technique, or gaining the confidence for talking intelligently to recruiters
Opportunities by Companies, Businesses & Organizations
As a student, you will find that many business organizations in Bangladesh offer various types of opportunities especially focused on jobs for students. Granted that you must prove yourself competent for the desired role by the company, the opportunities arise from many areas.
Browsing through job portals, such as Bikroy.com/Jobs, you will find job posts by companies with exciting projects requiring students or fresh graduates. These student job roles may be demanding but the challenges allow you to assume responsibility in launching your career.
Companies offer many opportunities including, but not limited to, the following:
Internships and graduate programs
The training focused on employee engagement and cultural changes for driving service quality and skills/knowledge for customer satisfaction
leadership programs and functional training for specific skills development
operational knowledge and skills training, health and safety training, language courses or soft skills training
On-the-job training
Best Ways to Start a Job Search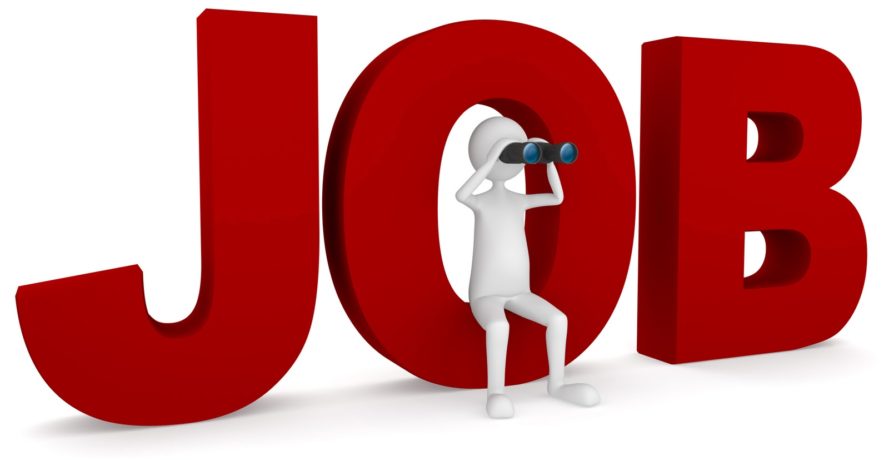 It is important to prepare yourself with the best ways for job search. The world is now presenting its citizens with new digital economic opportunities which have eliminated traditional boundaries set by geography and society. So take advantage of the growing digital global network!
Optimize the Use of All the Online Resources
You should use all the widely available resources online to the best of your knowledge by tapping into every possible option. One of the most effective ways is through online job portals such as Bikroy.com/Jobs, LinkedIn or online classifieds or online job forums on social networks like Facebook. Keep yourself aware of job fair and other career events organized which are promoted on social media. A significant amount of time is spent online by both businesses and consumers, so make productive use of these online tools.
Direct Applications, CV Submissions & Walk–in Interviews
The traditional approach of looking through newspaper classifieds is still an effective method. Many companies publish classified ads on newspapers as their main source of recruitment. Even when you do not see a suitable job role for you, consider preparing your CV and an application to send to them. Some companies even welcome walk-in interviews which you could use to make a good impression. Note down names of companies that interest you and visit their website to learn more or contact them for any opportunities they may have for you.
It is not always enough to send a CV or attend a walk-in interview. Try to conduct some follow up activity such as a phone call or email to express your interest and trigger a response from them rather than waiting on them to respond. Be sure to maintain proper etiquettes as you do not want to annoy a potential employer.
Some Tips for Customer Service Jobs or any Part Time Jobs
Being a student comes with a heavy price such as the costs associated with university tuition, food, living and transportation. This is the reason many look to find jobs for students to support themselves for some of these costs. As a result, many students resort to flexible customer service jobs or any part time jobs which give them the flexibility to work while pursuing education.
The following are some tips or things to remember while studying in Bangladesh:
Polish Your Communication Skills
It is essential for students to have strong interaction skills such as strong communication both verbal and non-verbal skills. This is necessary for an intelligent interview session or even after job confirmation. Customer service jobs require high level of communicational skills in dealing with various types of customers. In many cases, the smallest of verbal or non-verbal miscommunication can cause huge problems. So it is helpful to attend workshops and seminars before finding jobs for students to polish their skills of communication.
Set & Achieve Realistic Expectations
It is elementary that students do not let their passion and emotions to mix and set unrealistic expectations of themselves. Setting unrealistic and unachievable expectations psychologically bind our minds once we fail to achieve them. But when we set realistic and practical expectations, we are able to achieve them more often and if not, then we can identify the reasons of our failure. So instead of pursuing the sense of perfection, students must pursue persistence and consistence. Always remember that as students, every job or opportunity is a learning curve and as you approach adulthood this will apply to your life after your studies are complete as well.
Take Career Events Seriously
Career events such as internships, job fairs, interviews, workshops, seminars, etc. are things designed to get the best out of you as students. So, when pursuing career options in Bangladesh, take these things seriously to get the most benefits from them. Every opportunity whether paid or unpaid is a step towards building your career. It is essential that these events are given their due attention.
Accept Every Call & Attend Every Interview at your Best
Don't ever underestimate an employer or an opportunity! It is essential that you accept every call for internship, training or attend every interview in your best behavior. Not only are you choosing the best option, you are also creating a relationship with individuals who were unknown to you and you may encounter again at some point of your customer service career.
Balance, Balance & Balance!
Adulthood is tough! The transition period of becoming an adult is a long and painful process. Remember to maintain a good balance of everything in your life. Set priorities and balance all your activities. You must balance your work around you studies, not the other way around. Make sure that your part time jobs or customer service jobs do not hamper the quality of your education. Regardless of the best jobs or opportunities, you must remember to enjoy breaks, get proper rest like sleep, hobbies & interests, extracurricular activities likes sports, health and safety concerns, and hangouts with friends and family, etc. Achieving the perfect balance in life is an impossible task but continue to pursue it. From our another article Find out "Advantages of Part-Time Jobs in Bangladesh"
Conclusion
Students… take notice of all the opportunities that are available all around you!
It is never too early to start a job search. You can look for opportunities while you are a full time student by securing the terms with an interested company for some of the best jobs in Bangladesh. You can join as a full time employee as soon as you graduate. Job search takes up more time than we ideally imagine. This is even more imminent in a country like Bangladesh where thousands of qualified individuals are struggling to find employment every day.
Always work on developing your skills by honing your interests and be willing to broaden your horizon. Do not let temporary challenges from unlocking new & the best jobs or opportunities. Consider every possibility to polish yourself as an individual. Do not hesitate in communicating with companies local or abroad as your failure will simply be a lesson learned. Identify your passions by considering anything that interests you.
With all the opportunities discussed in the article, it is important to have the right attitude. You may lack in technical skills but do not lack in energy, passion or hard work in pursuit of your goals such as getting the best jobs in Bangladesh.
Keep the Bikroy App handy or visit the Bikroy.com/Jobs website to keep yourself updated with the latest job posts by reputed companies.
Hope you enjoyed reading this article. Share your thoughts in the comments section.