Mobiles
A guide to messaging apps on Android mobile phones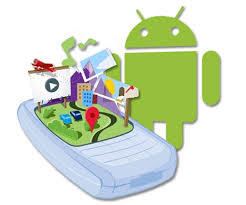 Nowadays, we rely on our mobile phones for everything from browsing the Internet to taking pictures. However, many people often forget that our Android mobile phones are also essential for talking to one another. In fact, there are countless messaging apps to make this whole process easier for users. Check out the guide to messaging apps on Android mobile phones below:
WhatsApp
First, there is the WhatsApp, which is an app that allows users from different countries to chat with each other without getting annoying and costly international charges in the process. That's because all you need to use WhatsApp is a mobile network. Here, you're not relying on creating usernames, passwords or even pins. Instead, the app is dealing directly with your mobile number. This is one of the many reasons that WhatsApp has become the most popular messaging app for Android phones. When this app first came out, it was free. Today, it's free for the first year and then costs $0.99 per year after that. This applies to all users, from those with a Samsung to HTC Nexus to LG phone. With WhatsApp, you will be able to send text, video, voice messages and pictures. There is even an option for creating a group chat, making this an ideal app for many phone consumers.
Snapchat
Then, there is the Snapchat app. This free app in particular has become very popular in recent times because of the fact that you can send photos and messages to one another without having to save anything to your phone that will take up memory. Yes, with Snapchat, users can share private images in a record speed. In fact, these messages can only be seen on the receiving end for up to ten seconds. The user who sends the photo has the ability to control how long the message lasts for. Remember, users can take a screenshot of any photo sent to them, though. This is why users have to be careful what they send out and who they send it out to. Photos can also be edited in Snapchat as users can add text, drawings and filters to any picture they take. While you can obviously send pictures or videos through Snapchat, you can also send written text to them as well. This means it's a great way to chat with your family and friends.
Skype
Skype is another free messaging app that is gaining in popularity. This app was first used as simply a program on desktop computers, but then because known as a video calling app for phones. However, over time it has developed into much more than just a video and voice calling service. Now, users can chat with each other the way they would in programs like IM. On Skype, users can send one another custom smileys. There is also the feature here for group messaging. In messages, users can send media files and video messages. However, unlike a lot of other messaging apps, users here don't rely solely on their mobile numbers. Instead, they have to create a username and password to access this app.
Twitter
It's obvious that today social media is very in, making it a fantastic way to connect with people all over the globe. One social media in site that is extremely popular is Twitter and luckily, there is a free mobile app for it. The 140 character social media site houses its own app which lets users read and send tweets. Some individuals who are just in the process of buying a mobile phone may question whether or not this is really a messaging app, but oh, it is. After all, the whole point of social media is to connect with those around you. On Twitter, you'd chat with people the way you would in a messaging app. You can even include video links and photos in your tweets. The app has the same features that Twitter does, so that means you'll be able to send direct messages on here and of course, hashtag.
Go SMS Pro
Lastly, there is the free app known as Go SMS Pro. For anyone who has settled on an Android phone after looking at hundreds of mobile phones for sale can tell you that Androids offer a custom feel you can't find in any kind of iPhone. With Androids, you have all the power and control that isn't found in an iOS or Windows Phone OS. That's why when you pick out an Android phone out of a list of classifieds, you are entitled to all sorts of custom SMS apps located in the Play Store. One of the best messaging apps that works solely on Android phones is the GO SMS app. While the basic version of the GO SMS app is free, there is a version that you can pay for that is more comprehensive. The paid version of the GO SMS app includes zero ads, downloadable language packs and a wide variety of themes. There are also custom smileys and emojis offered on the GO SMS app. Then, when you are messaging with other users, the chat will appear in bubbles. One of the features that users appreciate most is the power to schedule texts. That means you won't forget to send any important messages that pop in your head at an untimely hour. You can even customize notifications here, so depending on the person there will be a different icon, tone and vibrate that pops up. Now, you won't have to look at your phone to know who's trying to contact you.
Messaging through phones is such an important part of life nowadays. With all our busy schedules, we rely on these messaging apps to keep us in touch with one another. That is why it is important you invest in the most efficient and effective messaging apps on the market. Luckily, there are plenty to choose from that are free of charge.