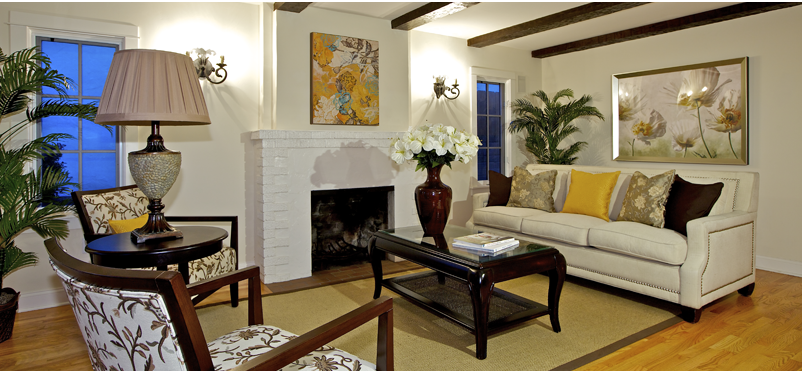 Homes in Bangladesh and property in Bangladesh are no different from anywhere else when it comes time to sell and show them for sale. Staging and prepping of offices and homes is often the key in moving a location far faster than just listing it with details and hoping for the best.
Here we have assembled some major aspects on home decor in Bangladesh. The perfect staging course and  posting ad as house for sale in Bangladesh, is a click away now. Let's dig more. 
Why Stage?
Staging a home is a bit like cleaning up a location and giving it the best possible look. While buyers know that the house they buy will ultimately be empty when they move in, that doesn't mean that presentation needs to be bland. It's often the case that by simply including a certain amount of furniture and placement of accessories, a home for sale can look far more appealing and attractive any other choices where no effort is put into the selling.
What Does it Involve?
Whether the staging involves homes or apartments, the first step is to clean the place up and remove as much clutter as possible. A regular, lived-in home has lots of general possessions laying around, but this can often make a place look like a mess. Instead, anything that is not going to be used to enhance the look of a home or apartment in terms of selling it needs to be removed and put in storage.
Next, where possible, the residence should be completely vacuumed, swept, and the walls repainted. A clean, fresh paint coat can cover up dings and scratches on walls and corners that come with ordinary traffic and everyday movement. It's cheap, easy to do in one weekend or a few days, and the simple effort can pay dividends with presentation.
Second, the furniture to be used for staging needs to be new or in undamaged condition. Dinged, old items don't work. To present a new look, the items involved need to be new or close to new as well. If new furniture is not available to use, the next best step is to rent or borrow the furniture. Worst case scenario, buy the new furniture at a discount store with the plan to sell it as quickly as possible. Build the cost into the sale of the home or apartment to recovery it so there's no loss of value in the process.
Staging is as much about placement as it is understanding colors and textures. Ideally, the right combination brings out the best look in a property, making it appealing to the majority of people who visit to look. To get this level of presentation, one needs to understand a bit about interior design.
However, don't feel bad if the knowledge doesn't come naturally. Interior designing is a skill, and it takes time to fully understand the nuances and how to put things together for the best look. So if time is of the essence, hire a decorator to come in and determine the best mixture. Again, the cost can be built into the the sale of the home and passed on to the next buyer if negotiated properly.
Third, once the home is ready to sell, move everything out, unless the buyer wants to buy it and keep the furniture there. When it's brand new, this can be an easy way to gain a bit more profit in the deal. Remember, a home sells for what it sells for; there is no "right" price. It's only what a buyer and seller agree the number should be and then confirm it with a transaction that both are happy with. Now, you can understand that, home decor in Bangladesh isn't a easy process to climb on. 
Fending Off Competition
Houses for sale come in all sizes and shapes, so competition can be glutted when there are lots of properties for sale. The way to stand out is to make a property stand apart from the crowd. For five properties that have the same design, it's often the case that the one that sells is the location that looks the best inside when visited. No surprise, good staging inside has a big impact.
It's already tough enough to be in a location that is considered attractive versus less than acceptable. That advantage can be completely wasted in a sale if the inside of a home doesn't match the quality of the neighborhood, especially in a buyer's market where interested parties are looking for a complete combination.
Finding a Good Interior Designer
As mentioned earlier, if staging doesn't come naturally, don't struggle with it. Instead, look for a good interior designer through referrals and people who have already sold properties with professional staging. In fact, one of the easiest ways to find a good staging professional is to go to locations for sale that have been staged and then find out the person who did the work.
You then have the ability to see the work performed as well judge the skill involved before even engaging in hiring the service. It saves time, money and effort, especially when one doesn't know a whole lot about what makes one designer better than another. Trust your gut too; if a staged home doesn't look good, that's because it doesn't. Move on, find a better one.
In Summary
Home decor in Bangladesh doesn't need to be a big, insurmountable challenge. The process can be fairly straightforward and easy to take care of by following the above steps and with a bit of patience and persistence. Staging is particularly helpful when competition is heavy in a down market, but it can also raise the price of a home sale even when it's a seller's market and there are multiple buyers interested in the same home.
So don't underestimate the value and benefit of the effort. And remember, even if costs are spent on staging, they can be easily recovered by building them into the sale figure of the home, so there's really no cost lost overall. Instead, a bit of temporary cash flow may be necessary until the home sells.