Vehicles
Most Expensive Bike Prices in Bangladesh
Motorbikes are amazing vehicles. They can help you move around the city quickly and easily. But being a motorbike rider comes with the added responsibility of taking safety precautions and always abiding by traffic rules. It goes without saying that for great, safe riding experience, a good quality motorbike is essential. Here are some of the most popular high-end bikes in 2020.
 Most Expensive Bike Prices in Bangladesh (2020)

Honda CBR 150R MotoGP Edition 

Price: BDT 4,80,000

Yamaha R15 V3

Price: BDT 5,30,000

Aprilia RS4 125

Price: BDT 5,75,000

KTM Duke 125

Price: BDT 320,000

Suzuki GSX R150

Price: BDT 3,99,999
We have limited our choices to the most popular motorcycle model from each manufacturer which are priced above 4,00,000 lakh Bangladeshi takas. Of course, the prices are not exact and may vary based on the specific dealer or seller.
Honda CBR 150R MotoGP Edition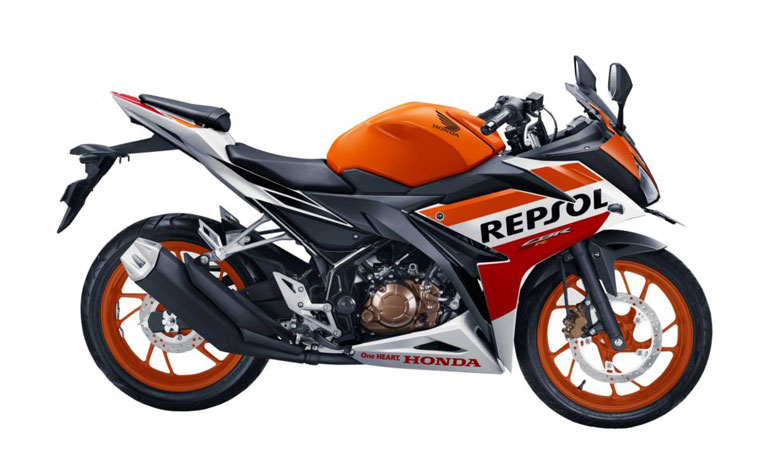 The Honda CBR 150R MotoGP Edition is a very balanced choice for the enthusiastic bike rider. It is priced at BDT 5,65,000 and is imported by Bangladesh Honda Pvt Ltd.
Honda fans in Bangladesh received a pleasant surprise when this new bike was launched. It is a fantastic, all-rounder sport bike available for a bargain price which is ideal for both the city roads and highways.
Honda CBR 150R MotoGP Edition Highlights:
Engine

: 149.16 CC

Power

: 16.87 BHP & 14.4 NM of Torque

Price

: BDT 4.8 Lac
The Honda CBR 150R MotoGP Edition is easily among the highest quality and expensive new bikes currently available in Bangladesh. Not only is this 150-cc bike powerful, it is built to be robust yet delicate in design. It ticks all the boxes when it comes to performance with elegance. 
As a motorbike brand, Honda delivers on all grounds to provide a well-rounded experience to customers. It often cuts down on extremely high speed to focus on better user experience in terms of riding comfort, fuel economy, and lower maintenance costs. 
Yamaha R15 V3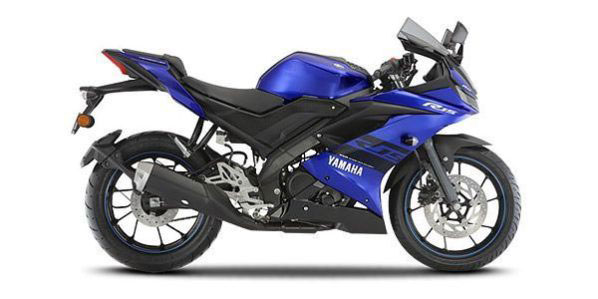 Yamaha motorbikes are well-known for their high level of performance and endurance. The Yamaha R15 V3 is dubbed "the performer". Imported by ERS Global, Yamaha R15 V3 is a high performing beast which is available in the Bangladesh motorcycle market for BDT 5,30,000.
The avid bike enthusiast might recall that Yamaha R15 V3 was once the only available pure sports-bike available in Bangladesh, before the Honda CBR 150R came along. The sheer performance of this beast is unrivaled. Even with the emergence of the likes of Honda CBR 150R among others, with similar power and price tag, this Yamaha continues to be one of the elite bikes in the country.
Yamaha R15 V3 Highlights:
Engine

: 155 cc

Power

: 19.04 BHP & 14.7 NM of Torque

Price

: BDT 5.30 Lac
In terms of power, it has the most powerful engine among all competitors with 150 cc engines. It features a much larger disc brake, equipped with front USD suspension, LED headlights & Tail lights. The motorbike price in Bangladesh can easily fetch you a Toyota or even a very old Mercedes, but you will enjoy unrivaled performance on the road with this 2-wheeler. 
Until the permit is available for a higher cc new bikes in the roads of Bangladesh, this will probably remain as one of the the highest performer and a great value for money. 
Aprilia RS4 125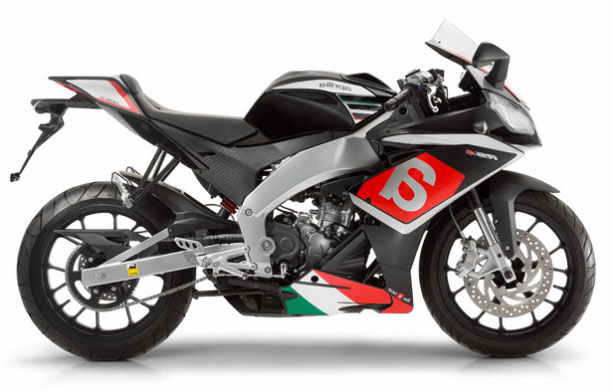 It goes without saying that Italian bike manufacturers are extremely popular. The Aprilia RS4 125 is a superbike which is available in Bangladesh for BDT 5,30,000.
Budget bikes have long been the most sought-after motorbikes in the country. However, interest in sports bikes is now growing even in the remotest of areas. The Aprilia RS4 125 is a superbike imported by Motorcycle World Ltd.
Aprilia is easily among the most popular in the superbike category, even in the European market. Introduced in Bangladesh in 2017, it continues to amaze with its style and exclusivity. The bike is powered by Euro 3 engine with front USD suspension. The halogen headlights are the icing on the cake. 
Aprilia RS4 125 Highlights:
Engine

: 125 cc

Power

: 15 BHP & 11 NM of Torque

Price

: BDT 5.75 Lac
Aprilia RS4 125 is undoubtedly one of the  top-rated sports bikes in Bangladesh. Being an Italian brand, the look, feel and style of the superbike is incredible. It is also backed with supreme speed and performance. The 125 is a single cylinder, four stroke engine that uses fuel injection technology. The engine can generate up to 10,500 rpm. 
It's quite impossible to complain about the build quality, endurance or performance of this bike. Considering its features, it looks to remain as one of the most popular and most expensive bikes on the list for years to come.
KTM Duke 125
KTM is a leading motorcycle brand and well-known around the world. KTM Duke 125 has been and continues to be very successful in India, and now in Bangladesh as well.
KTM Duke 125 is imported by Motorcycle World Ltd and is available for sale starting from BDT 320,000.
KTM is a seemingly little-known Austrian brand launched in the Bangladesh market in 2017. Since its launch, it has been holding the top position in terms of bike price in Bangladesh. It quickly gained its fame locally due to its worldwide premium quality as a 125-cc bike.
KTM Duke 125 Highlights:
Engine

: 125 cc

Power

: 14.8 BHP & 11.8 NM of Torque

Price

: BDT 3.2 Lac
The Duke features dual channel ABS and USD front suspensions. The most prominent of its features is the Euro IV engine and the design of the bike is enhanced by the use of LED headlights & tail lights. The price tag of the Duke is hefty, but it is quality that your money will buy. 
The introduction of the KTM Duke 125 in 2017 to the Bangladeshi market was a breakthrough. We can expect more and more European motorcycles entering the local market in the coming years. Riders and enthusiasts as always are also looking forward to an increase in the permitted cc limit for welcoming more quality bikes in the country.
KTM is not just a bike with a high price tag, it is backed by its premium quality, performance and appealing design for riders.
Suzuki GSX R150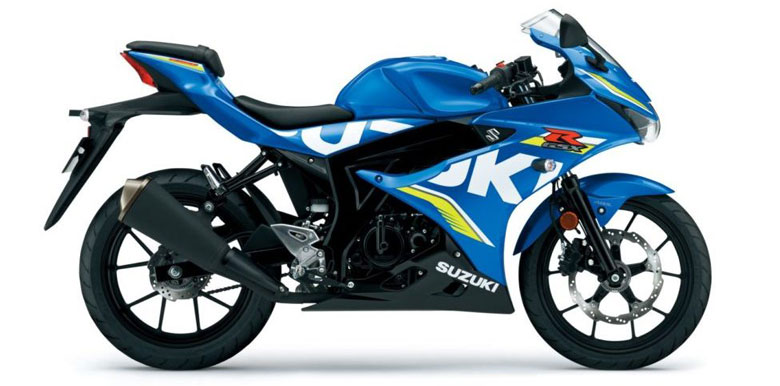 Suzuki has recently gained a lot of reputation in the South Asian market, and the trust is visible in the Bangladeshi motorcycle market as well. 
This Japanese manufacturer has for long been delivering some of the most excellent bikes. The Suzuki GSX R150 is imported in Bangladesh by Rancon Motorbikes Ltd and it is priced at BDT 4,00,000.
Even after 2 years of its release, the Suzuki GSX R150 is one of the fastest bikes in the country and still among the most expensive. Although the motorbike price in Bangladesh has reduced significantly since then, its appeal has not. It reportedly has an insane top speed of 155 KMPH!
Suzuki GSX R150 uses fuel injection system, cooling motor and is much lighter than its competition. The aerodynamic design of the bike is inspirational to say the least. The most attractive feature is its keyless ignition system, which has been exclusive to cars. The stylish look is completed by LED headlights. 
Suzuki GSX R150 Highlights:
Engine

: 150 cc

Power

: 18.9 BHP & 14.5 NM of Torque

Price

: BDT 4 Lac
Suzuki in Bangladesh has the incredible support of Rancon Motorbikes Ltd for excellent after-sales service, warranty and spare parts. So, bikers can take full advantage of the incredible 18.90 BHP maximum power with up to 14.5 NM of Torque. It is one of the top competitors of Yamaha R15 and Honda CBR 150R.
Whether it is the sports bike in the GSX R150 or the budget everyday ride in the Hayate, Suzuki has answered all the modern calls for a solution in not only the South Asian market, but also globally.

Why You Should Choose to Ride the Most Expensive Bikes in Bangladesh
We have looked at the top 5 most popular high-end bikes, their prices and specifications in detail. But why should you choose to buy an expensive motorcycle? There isn't one right answer to this question!
So, we have created a list of reasons why you will enjoy buying a bike from one of the many best motorcycle brands in Bangladesh. 
1) Ultimate Freedom
These high-end bikes give you the ultimate freedom for traveling. Most riders will say that riding a good bike feels like you are flying. While riding on a bike as a driver or a passenger, you will feel the freedom of movement. You will never find yourself stuck to the same route and will be able to quickly choose between alternatives. 
2) Saves Time
It has become a luxury in Dhaka city to be "on time" for any event. With a bike you will hardly find yourself waiting in traffic frustrated, like you will on a bus or CNG. You will enjoy whizzing away on two wheelers and get where you need to be faster. City life across the globe is busy, public transport is slow, traffic is increasingly heavy and the list of problems goes on. As a commuter, bikes will save you a lot of time and energy. You can be on time for a meeting, appointment, interview, class or simply hanging out with friends.
3) Saves Money
The cost of travel, especially in cities is very high. Whether you consider CNG, rickshaw, bus or ride sharing cars, etc. the cost is significant. Using motorcycles will save you quite a bit of money as just a unit of petrol will last you a good distance. By learning some basic maintenance and at the end of the month or year, you will end up saving a lot of time as well. So the one-time cost of buying a high-priced bike will actually will save you more money in the long run.
4) Everyday is an Adventure!
Often times you will find yourself setting off without knowing the trip route, but you will be in pure joy. The feeling of starting off in a motorcycle is not comparable to a car or anything else. You have the luxury to take sudden stops to enjoy a scenic surrounding or simply sip a cup of tea, or taking photographs. In a car it may not be as easy to stop at any place you want.
5) It's Fun & Almost Always Cheers You Up
!
The fun aspect of riding motorcycles is evident. But make sure you are riding safe, abiding by the rules of the road as well as taking extra precaution. You should always wear motorcycle safety gear while riding on a bike as the driver or the passenger. Compared to other forms of transport, riding on a bike will almost always cheer you up. If you are having a bad day, a quick, fresh ride can make you feel better almost instantly!
Conclusion
The feeling of excitement after a long ride is something most of us can relate to. But feeling good is not the only reason to buy a high-end bike for such an expensive price. As we have seen, there are many practical benefits of buying a high-end motorcycle for everyday use in the busy city life. 
Some people may focus on the negative aspects of riding a bike, but shift your gear to the positives. You can lead a strong and healthy life by riding safe. Riding a motorcycle requires a lot of strength with your thighs and knees. These daily movements will keep your muscles active and develop strength just like going to the gym to work out. You can even burn a significant number of calories.
Use the incredible platform Bikroy.com to browse through thousands of listings for buying new or used motorcycles or to compare the motorbike price in Bangladesh Bikroy is one of the most reliable platforms for buying and selling online in Bangladesh. 
Find out the things you should consider before buying a motorcycle. Promote safe riding for yourself, friends, family and all your fellow riders. 
Be cool by riding safe on the road!
FAQ
Which are the most expensive bikes in Bangladesh?
According to Bikroy.com, the most expensive bikes available in Bangladesh are:
Honda CBR 150R MotoGP Edition  
Yamaha R15 V3 
Aprilia RS4 125 
KTM Duke 125 
Suzuki GSX R150
Where can I buy most expensive bikes in Bangladesh?
If you want to roam around in a vast collection of most expensive bikes in Bangladesh, you can normally visit
Bikroy.com
. Where you can easily see, compare, buy and sell some of the most expensive bikes in Bangladesh.
Facebook Comments