Jobs
Online Interview | Do's and Don'ts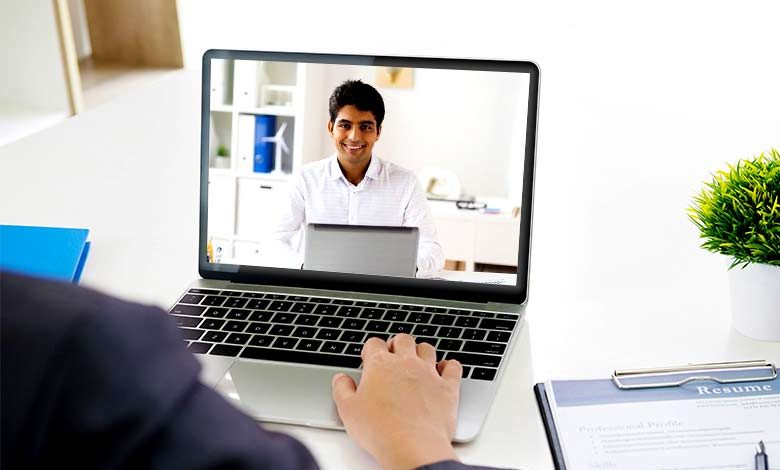 Beyond the boundaries of educational life, another new chapter is added to our path – career. Some start businesses, others prefer jobs. However, the number of people embracing the job as a profession is much higher than businesspersons or entrepreneurs. In reality, job seekers have to face many ups and downs. You have to learn new skills, adapt to new things, and prepare yourself day by day for career development. Keeping pace with advanced time, online job interviews are getting more popular. Are you fully prepared for the online interview? Let's not know what to do and what not to do in an online interview!
Tips on Online Interview
Surviving the battle of life means adapting to any situation. Even just a few years ago, we would have had to mail our CVs through the postal service in order to apply for a job. And now in the age of the internet, you can send your CV just by clicking a button! Life changes gradually but surely. COVID-19 pandemic has also brought drastic changes to our lives. Pre COVID, we used to give face-to-face job interviews, but now we are bound to give online interviews from a distant location. Since online interviewing is a new thing for us, many people are not able to adapt. But if you want to win the battle of life, you have to respond to the call of change of days!
Many people get scared when they hear that they have to give interviews online. Prepare yourself mentally without being afraid. While looking for a job, keep in mind what to do and what not to do in the online interview.
What To Do in An Online Interview
If you have received calls for an online interview, check your laptop, desktop, or phone, the device with which you will conduct the online interview in advance. If there is a problem with your device's audio or video, fix it before the interview. If your device doesn't have an online interviewing app like Zoom, Google Meet, etc., download it. Moreover, if you set the time of the interview as an alarm on the device in advance, then it will be very helpful, in that case, there will be no possibility of forgetting the time of the interview. And yes, of course, you have to charge the device in advance so that you don't have to worry about any problems when the electricity goes off, so buy a net pack.
Many people think that you have to sit anywhere at home and give an online interview. If you have such an idea, get rid of this thought now. Imagine having your family members by your side talking and walking while the interviewers can see them via the video call. Moreover, if it happens that someone in the house next to you is watching TV or the children of the house are crying loudly, even then, it will be a great deal of trouble for you.
So choose a place for online interviews, where you can give interviews in a quiet environment. This will save you from any potential embarrassment. And if possible, try to sit in front of a single colored wall, it will create a good formal environment.
Choose Your Attire Wisely 
Is it possible to attend an interview in casual attire even if it's an online one? Not at all! In the case of an online interview, you have to dress up in the same way as you would go for a physical job interview. Choose a formal outfit for your online interview getup. That is an elegant sober color instead of a gaudy one. Tidy up your self-confidence and personality online.
What Not To Do In An Online Interview
Not Having Enough Idea on Online Platforms
Even though you know there will be an online interview, you might forget to download the app on time or have little idea of ​​how to use it. It might lead to an improper interview. So, it's better to keep everything updated including your login password and profile picture for the app.
Many people do not prepare themselves well while taking an online interview, instead, they take notes to answer. But it is very difficult to trick the interviewers. This is very unpleasant and the interviewer might mark the candidate as an unqualified candidate. So prepare yourself properly without relying on notes.
Not Paying Attention to Body Language
Choose a good place to sit during the online interview. Many people sit anywhere. It will be embarrassing for you when you move your chair or hand too much while talking. This will shift all the attention of the employers from your speech to your movements.
Taking Calls During The Interview
It is often seen that some people receive phone calls during online interviews. It is not at all professional. This makes the interviewer unprepared. So turn off your mobile phone when you are taking the interview.
Final Thoughts
We all want to get rid of unemployed life. Unemployment is a curse. So prepare yourself over time. This is a battle of survival. As an employer, it is important to rethink what characteristics to look for in a candidate. If you are a job seeker, you can find the job of your choice through the BikroyJOBS portal! 
Good luck to all of you!