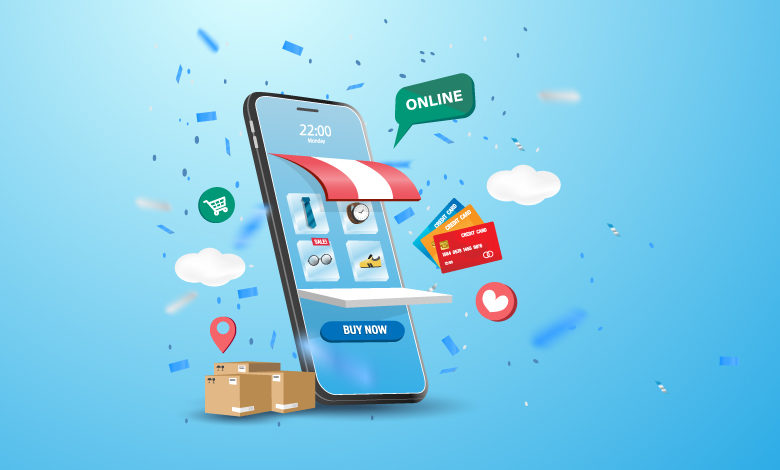 Let's start with a simple question, when did you first buy something online? Most probably the answer will revolve around "7-8 years back". But we are definite that it won't be much earlier than that. Needless to say, Online Shopping, which was a luxury 10 years ago, has now become a necessity. Online shopping is the only hope for many to avoid health risks, especially at this time when people are stressed out due to the second wave surge of COVID-19. We are lucky that some online shopping sites are working across the country to deliver the daily essentials in this lockdown emergency.
One such marketplace is Bikroy.com, the Largest Marketplace in Bangladesh, which has given a new dimension to online shopping in the country. What's not to like about this online shopping site? Food items, healthcare products, clothes, furniture, even important modes of communication like mobile phones, laptops, etc., can be found here.
However, many still wonder how safe it is to shop online. The good part is that online shopping ensures social distance and hence it is relatively safer. But since the product is traveling through different hands before reaching your doorstep, you must take some precautions to avoid health risks. Today we will discuss some safety tips you should maintain while shopping online in this pandemic:
1. Choose trusted and reliable sites
The first thing to keep in mind is where do you order the product from? Are they maintaining proper hygiene from packaging to delivery? Find out if delivery men are taking adequate safety measures. There is a risk of contamination from the packaged goods and the delivery man. So choose a reliable online shopping site, not from just any other site.
2. Maintain social distance
Even if there is no crowd like in traditional markets, you can take extra precautions like maintain distance from the delivery man. If there is no cash on delivery or the payment has already been made, then request the delivery man to leave the goods outside your house or door. In case you ordered customized items or dresses online, you might need to check the materials and measurements. In this case, try to stand as far as possible from the delivery person while receiving such products.
3. Wear masks and gloves during delivery
Wear the mask and gloves on both hands properly when receiving the product from the delivery man. This is because the virus can spread while exchanging money and receiving parcels. At the same time, you must avoid touching your nose, eyes, and mouth. After you get into the house, dispose of the mask and gloves in a covered basket and wash your hands thoroughly with soap and water for 20 seconds.
4. Use payment methods
Not just because of Coronavirus, cash or money contains a lot of bacteria and germs. So why take unnecessary risks when you have a card or mobile banking payment facility? Make digital payments in advance or right after receiving the product. If you need to use cash, wrap it in a paper or tissue with changes and pay.
5. Remove the packaging outdoor
According to the World Health Organization (WHO), Coronavirus can survive up to 24 hours on cardboard and up to 72 hours on plastic and stainless steel. Whether the package is plastic or bubble wrapped, open it first and throw it in the basket or bin kept outside the house. Then wash both hands well.
6. Disinfect the product
Not only the package but also the product needs to be disinfected. If you have bought a vegetable item, soak it in water and vinegar for 15-20 minutes. If it is a grocery, bottled, or plastic bag, wipe it off with an alcohol-based sanitizer. If you bought clothes online, wash them immediately or dry them under the sun for up to 72 hours. Nonetheless, there is no alternative to hand washing. Even if you are at home, wash both hands in regular intervals.
Final Words
Hopefully, the tips for shopping online during the pandemic will help you stay safe. COVID-19 has changed our way of living life a lot. The demand for online shopping is now higher than offline shopping and buyers and sellers need to adapt to that. During the lockdown, especially in this month of Ramadan, you need to be extra careful while doing grocery shopping.
Do you also own a small or medium business? Sell ​​your items online without having your physical shop open during the lockdown. Create your own online shop by signing up for a membership in Bikroy and always stay connected with your customers.
Stay at home, buy and sell through Bikroy! We wish you good health.