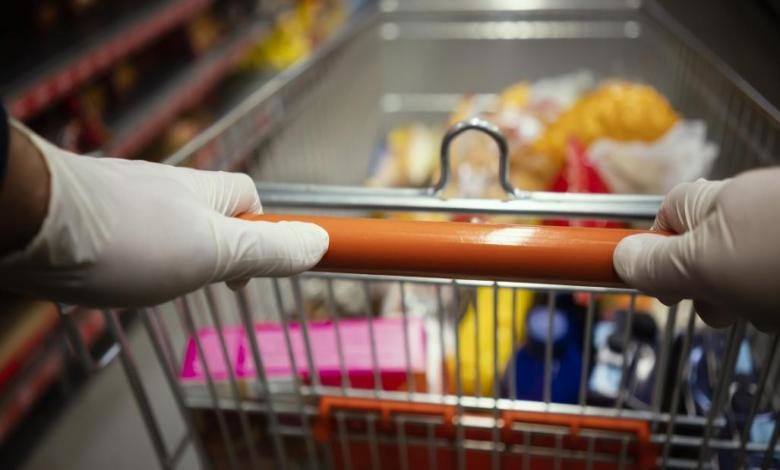 The holy month of Ramadan is here. In 2021, Ramadan remains the same as the previous year due to the outbreak of COVID-19. The pandemic has made Ramadan very important because the second wave of the virus infects thousands of people daily, especially people who have immunodeficiency.
In dealing with COVID-19, maintaining balanced hygiene and boosting your immune system should be the most priority. Lacking necessary facilities, using public transport, and poor health conditions lead people to be susceptible to this dangerous virus.
During Ramadan, grocery shopping is one of those basic errands we need to leave our house for, but there are ways we can utilize to save ourselves. As we know, there are challenges and therefore we are here with some tips which will make your grocery shopping less stressful and how you can make the most out of it by doing online grocery in Bangladesh.
1. Know how to protect yourself before shopping
During the current lockdown period, most of the shopping stores have adopted social distancing rules and guidelines provided by the government. Many of these changes include a fixed number of shoppers are allowed inside the store, wearing masks/protective gears, one-way queues, and others. Here are some instructions by icddrb to follow regarding grocery shopping:
Wash your hands properly before leaving your home

Wear a face cover or mask

Disinfect your shopping bag or cart

Avoid touching your face

Try to visit grocery shops during lower traffic hours

Stay at least 3 feet away from other shoppers

Use contactless payments and try to avoid cash payments

Bring hand sanitizer
If you are a senior citizen, it will be good for you to shop during the early hours. These hours further limit the shopper numbers going inside and provide added protection for them.
2. Make your plans before stepping out
In Ramadan, it's essential that you have the necessary stuff in your home but planning and reducing your outings to a grocery store decreases the chance of encountering infected people. It's also important to pick a store where you will get all grocery stuff together, so you don't have to move shop to shop to buy different items.
Make a plan before going grocery shopping, it will keep you organized and focused on purchasing the goods you need. You can start by making a list of what you want, including your iftar and sehri foods, and your cart with products that will allow you to make fewer outings.
3. Try to shop alone
Lockdown guidelines and social distancing measures are requiring grocery shopping to limit the number of shoppers at once. These rules prevent people from overcrowding markets and make it safer to get what they need.
While this isn't ideal for everyone, especially in rural areas. But visiting the grocery stores/ market alone or minimizing who you bring will ensure a safer shopping experience.
4. Shop during low traffic hours
It might be good to call a local grocery store and schedule a time to come in. Hours are likely different this time as stores need to spend more time on new inventories, cleaning, sanitizing, and maintaining other safety protocols.
Be sure to ask the best time to be there, especially if you are a senior person. We strongly recommend not to go to the market or any other places if you have medical conditions, instead, you can take help from others.
5. Checkout smartly
We recommend using a debit or credit card or mobile banking payment option instead of cash but make sure you disinfect your hands after giving your PIN. While doing this, give the cashier and bagger some space for their safety also. Using a reusable bag is OK as long as you wash it after reaching home every time.
6. What to do with the products at home
A report from WHO says that there isn't any evidence of spreading COVID from food items. However, to take further safety from COVID, you can take additional precautions like:
Wash your hands with soap or hand wash as soon as you reach home every time.

Rinsing off bags you usually carry.

Wiping down the package with a washcloth and sanitizer.

Then wash your bags or recycle the bag if it is made with paper.
7. Disinfect home surfaces
Due to taking Salah, you might sometimes need to come closer to hard surfaces of your home like the floor. Well, don't run crazy to disinfect every single thing in your home. A survey suggests that you need to disinfect the touched surface frequently.
After reaching home from the grocery store and putting your bag away it's good to wash your corners and wipe down your door handles.
8. Wash your reusable bags frequently
If you are having reusable bags for Ramadan grocery, then you should wash these frequently. As we all know the Coronavirus lasts longer on hard surfaces, it also can stay a long time on soft surfaces like clothes, bags, and blankets.
Some stores insist their customers not bring their own bags, instead, they will deliver them reusable bags. So be sure to check your local grocery store's policy.
9. Online grocery shopping
If you are having or suspecting any symptoms related to COVID-19 like shortness of breathing, fever, or cough, we recommend avoiding physical shopping. Instead take advantage of online grocery shopping and get a home delivery service with all necessary goods.
You also can do online grocery shopping if you want to flatten the curve by staying home. Marketplaces like Bikroy.com makes it easier to order your Ramadan grocery from popular retailers while also having them delivered to your doorstep.
Final Words
The situation related to COVID-19 is changing rapidly in Bangladesh, it's possible that the guidelines we shared might be changed after some days. Besides, maintaining hygiene and well food balance in Ramadan, we encourage you to be informed about the government briefings, icddr,b, WHO as information resources.
Dealing with a serious respiratory disease like COVID-19 is not so easy. Whilst Ramadan grocery shopping is essential, try to maintain all of the precautions we have discussed in the write-up and stay at home as much as you can.
We wish you a very happy and blessed Ramadan!