Jobs
Working From Home During Pandemic: What You Need To Know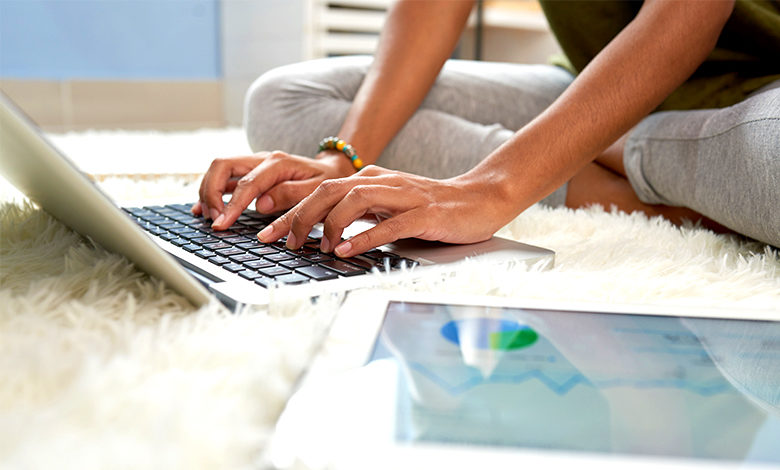 Many companies are implementing voluntary or mandatory work-from-home policies in the wake of the new coronavirus pandemic. As a result, many of us are facing an unusual challenge.
More and more jobs in Bangladesh are requiring remote staff and being home-based, from tutors to translators, virtual assistants to copywriters. If you want to be more productive and competitive at work, learning how to work from home is important, so we'll start with some helpful tips.
The Benefits and Challenges of working from home
Because of COVID-19, many people are working from home for the first time. Others like freelancers who are doing so for long, Whatever the situation, working from home is more likely than ever to play a greater role in your life or the lives of those you live with.
Benefits
Working from home, at its finest, benefits everyone: you, your family or household, and your business. You can function productively while keeping a satisfying homelife if you stay connected and optimistic – all without the hassle of a regular commute.
Challenges
There are, however, difficulties. Managers may be worried about whether or not employees are actually working. Meanwhile, many remote workers can feel lonely. They withdraw from the group dynamic and experience tension and anxiety as a result. That's why it's important to stay in touch with coworkers and foster a sense of belonging.
How to Work Safely at home
1. Design Your Workspace
If you want to stay on track and get things done, you'll need to set up an efficient workspace. Make sure you have all of the necessary supplies and that you have enough space to work comfortably.
If you're used to going into an office every day, the distinction between work and home is physical, and you'll want to try to replicate it as much as possible at home with a dedicated physical workspace.
One of the best investments you can make is in a high-quality office chair and table. If you don't have the room or the budget for one, make sure you can sit comfortably. If you live with others, be assertive and keep people and pets out as much as possible while you're working.
2. Keep Clearly Defined Working Hours
You should be clear about when you're working and when you're not working, just as you should designate a physical workspace. If you don't keep your schedule consistent, you're doing yourself a disfavor. Setting daily hours for yourself and your boss makes you accountable to yourself and your boss. It increases the chances of finishing all of your tasks and makes it easier for others to contact you.
When creating an at-home work schedule, keep the following considerations in mind:
When your boss needs you to be available
Communication with your coworkers and customers
Time of day when you are most productive
3. Separate Work Time & Personal Time
It's just as important to show up for work when you say you will as it is to make time for your family when you need it. Don't go too far beyond what you expected for the day, or you'll burn yourself out.
Maintaining a healthy work-life balance is one of the most valuable workings from home tips because it lets you remain productive at work and decreases stress when you're not.
4. Plan The Workflow
Make sure you know what your goals are for the day, how long you think it will take you to complete it, and what you will focus on if you have extra time before you start working.
Taking a few minutes to prepare for the next day before going to bed will be beneficial. Without the burden of preparation in the back of your mind, you might find that you sleep better.
In your planning, consider the following:
Do the highest priority tasks first
Plan your day for your natural cycles—do the most difficult work when you have the most resources.
Plan rewards and breaks throughout the day
5. Don't Let Rommie's In
It's all about setting boundaries while working from home. Setting boundaries for children, pets, family members, or roommates are also part of this. Encourage them to leave you alone while you work so that you can concentrate.
Try to keep the boundaries lighthearted and playful, but stick to them. Make a sign for your door that shows whether you're busy or not.
6. Don't Forget to Socialize
When everybody in the workplace decides to work from home at the same time, you lose a lot of the casual social connections you're used to having during the day, which makes you feel less depressed and break up the monotony of work.
To combat this, connect with your colleagues during the day using Slack, phone calls, text messages, Zoom, or whatever method the organization uses to communicate. Continue to inquire about your colleagues' weekends if you haven't already. Reach out if you normally make a statement to them about a particular subject. These little interactions go a long way.
7. Don't Get Upset By The News Or Anything
One of the biggest issues that people who work from the home face, particularly those who aren't used to it, is distraction.
The news is currently one of the most distracting factors. Checking in on COVID-19 updates would be at the forefront of your mind if you're operating remotely due to the latest coronavirus. It's important to keep informed, but it's also easy to scroll yourself into a panic.
So, for any breaks, you take set timers. If you're prone to be distracted any time you get a news message, switching off alerts during the workday as well. After 5 p.m., the news will still be available.
Final Words
It can be difficult to move your work life to your home, but with a few quick adjustments to your routine and workspace, you can still have a productive workday. Try out some of the workings from home tips above to see what works best for you and your family.