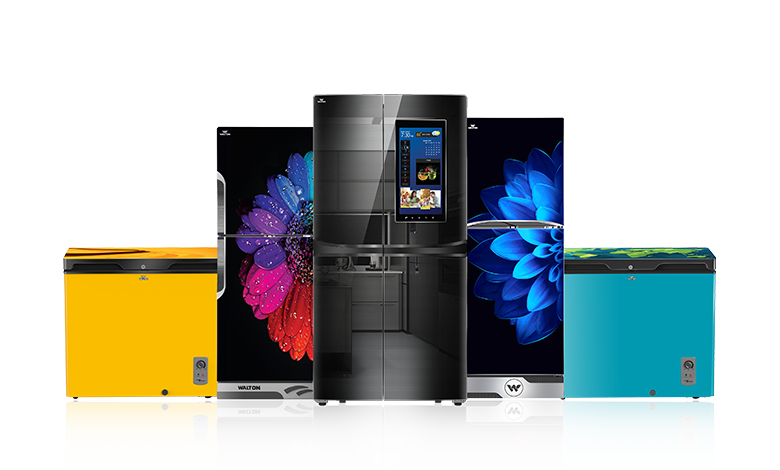 Introduction
Getting a new fridge for your home is a big deal… it is the coolest thing you must do this season!
The fridge plays a very important role in our homes, it gives our food and beverages the maximum freshness. You can enjoy your favorite foods and drinks for longer using a good fridge. All of this without the worry of raking up a scary electricity bill.
Now, all of this can go the opposite way if you take the wrong decision.
When you browse the market, you are not only looking for the best fridge price in Bangladesh but you want the best quality refrigerator or the best quality freezer that will last for a decade in your home, if not more.
Today, we will tell you why the best refrigerator brand in Bangladesh is Walton. We know that it is not an everyday decision, even if it is a low budget refrigerator.
Whether you are looking for a low price fridge, glass door fridge, an American style double door fridge in Bangladesh or simply, you want a beautiful and colorful refrigerator, we will touch upon what you need to do to buy the number one refrigerator for your home.
Let's get started!
Now, we will address some of the most commonly asked questions about refrigerators and some crucial tips to find the number one fridge for your home.
Five (5) Reasons To Get A Walton Fridge For Every Home In Bangladesh
We will discuss the top five reasons why Walton can be trusted as a brand of the best refrigerator in Bangladesh and some of the best types of non-frost low budget fridges and the latest upcoming smart fridges on offer by this manufacturer.
Maybe you never truly thought about, or maybe you did. But here are the top reasons to trust Walton as the manufacturer of no 1 fridge and the best deep fridge in Bangladesh:
Walton Fridges Are Energy Efficient & Cut Down Electricity Bills
Globally, the technology used in the refrigerator has truly revolutionized in recent decades, specifically in the last 15 years. Fridges today are at least 70% more energy-efficient in comparison to the ones manufactured pre-2000.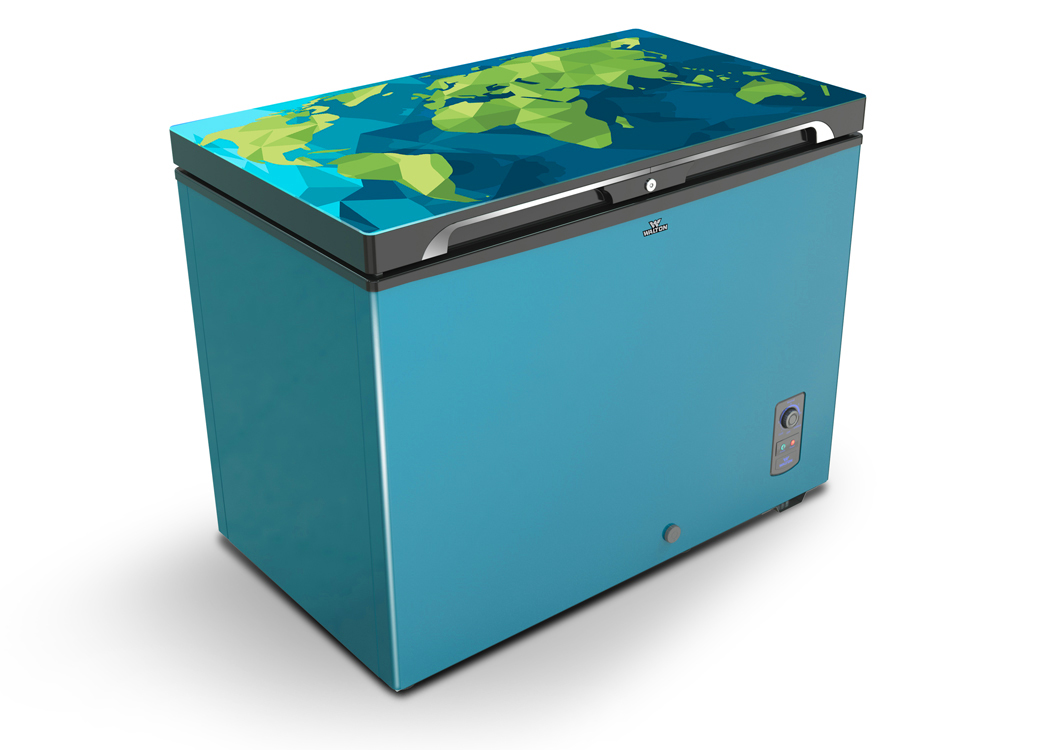 When you replace your old model refrigerator, you want to replace it with the best quality fridge or freezer. One that is priced within your budget for the purchase as well as affordable to run throughout its lifetime. You have to consider the long-term cost of a fridge through your electricity bill.
Walton refrigerators in the market are not just good-looking and colorful refrigerators, they are also smart fridges. Walton uses improved inverter technology to cut down your electricity consumption drastically. As a result, you will not only save with a reduced or discounted price from promotional offers but also when it comes to your electricity bills.
Without compromising on performance, you are getting the best performance from the number one fridge manufacturers in Bangladesh while also saving on your electricity bills.
Walton Fridges Are Noise-Free & Beautifully Designed
Are you tired of the buzzing or humming noise that your old fridge makes? Well, who isn't it!
The new Walton refrigerators are made to be silent models making little to no noise when in operation. Whether you use a mini-fridge or a large capacity double door fridge, you will enjoy the silence of your new Walton fridge.
In terms of the design, you will not be bored by the Walton fridges. They are beautifully designed with smooth curves and attractive colors. The colorful refrigerators give your kitchen or dining room the excitement of being the center of attention.
Walton Fridges Are Available in Direct Cool (Frost) & Non-Frost Technology
Walton refrigerators offer both very popular technologies for freezing your food and beverage: frost (direct cool) and non-frost.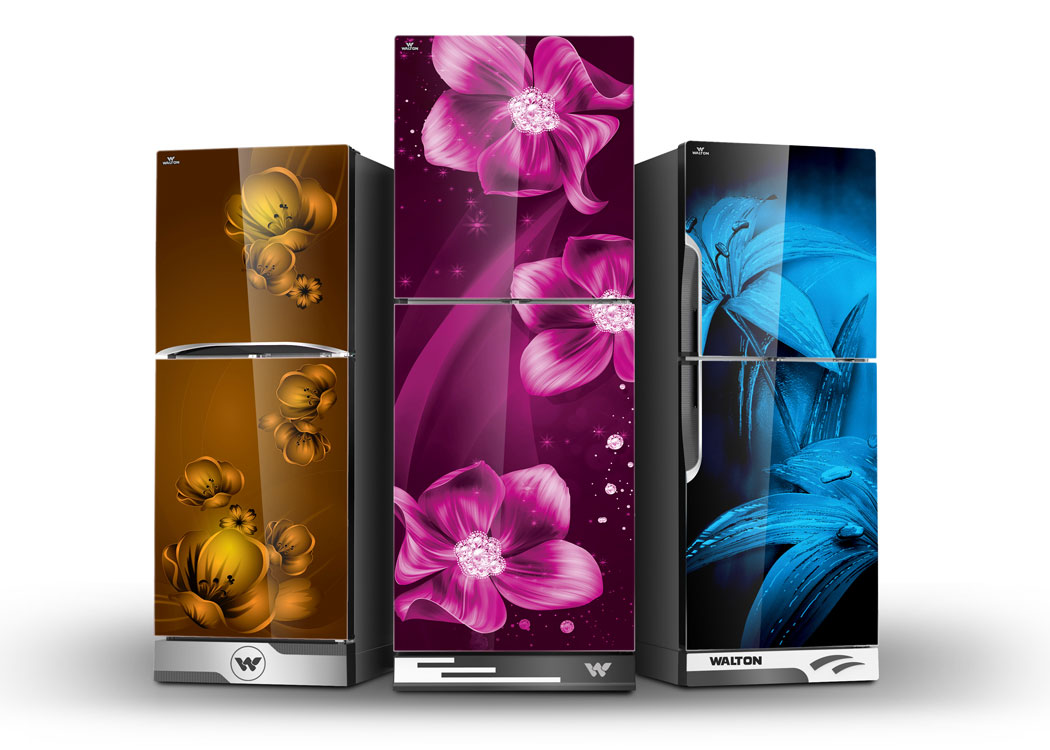 The Direct Cool or frost freezing technology used in Walton refrigerators uses the natural process of convection for cooling. In direct cool fridges, you will not have to worry about changing the temperature inside based on how much or how little things are in it. The contents inside the fridge will be cooled from the inside. There is a convenient defrost button to easily defrost food when you want.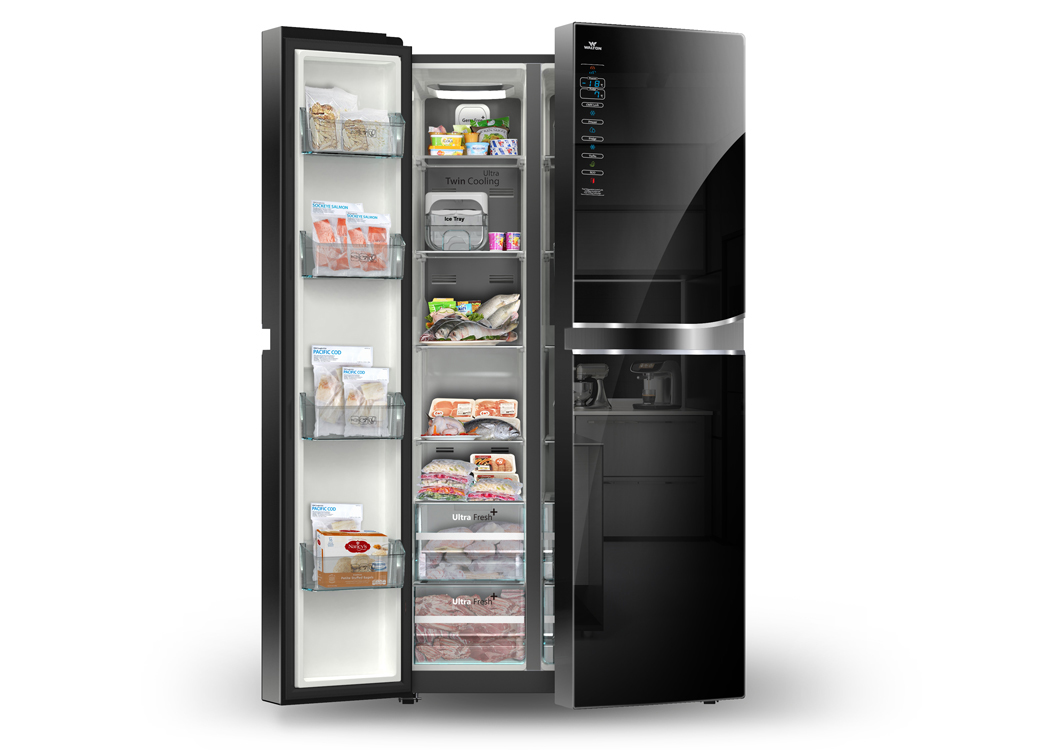 The non-frost refrigerators by Walton are, as you may have realized from the name, completely frost-free. So, when you look at the food, you will not notice any frost on its surface. In the non-frost fridges, you don't have to focus too much on wrapping or covering your food when you put it in for storage. Due to the frost-free technology, your food will not get freezer burn or other damage such as oxidation or dehydration. Additionally, you don't have to worry about defrosting your food.
Walton Fridges Are Spacious & Smart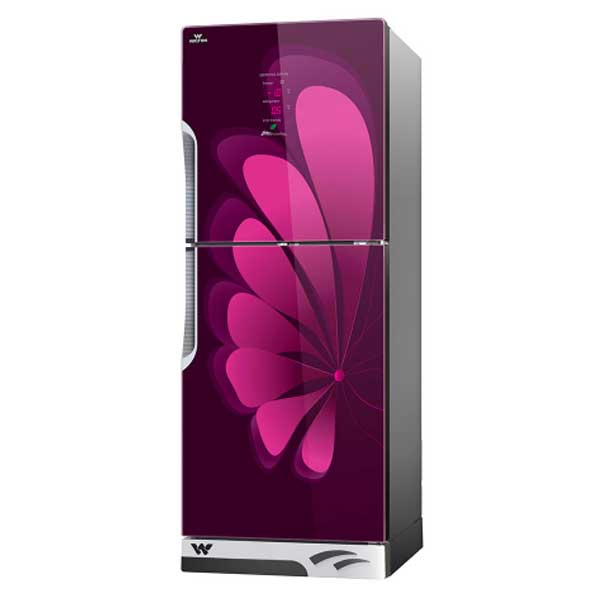 Naturally, one of the primary concerns with refrigerators is the space it provides. If you are a family, then you will need plenty of storage. Not just for storing fresh foods, but also things like juice, baby food, school lunch, office lunch, etc. Of course, you cannot forget storing food overnight as you may not be cooking every day.
Walton fridges are made to suit your needs. So, they are available in various shapes and sizes. You will find them to be spacious for large families, or compact as per your requirements.
Not only that, but Walton fridges are also built to be smart. As you have read already, there are many aspects of the build of these fridges that make it innovative and smart. But there's more!
Walton uses the Magical NANO SILVER TECHNOLOGY. NANO technology is a process where your foods stored in the fridge are saved from the effects of harmful bacteria. Bacteria are of course not visible and they can cause several diseases. The negative ionic property of harmful bacteria is defeated by the positive ionic property of the Nano Silver. As a result, the harmful bacteria die without posing any threat to your good health.
Walton Fridge Prices Are Competitive & Offer Various Types To Suit Your Unique Needs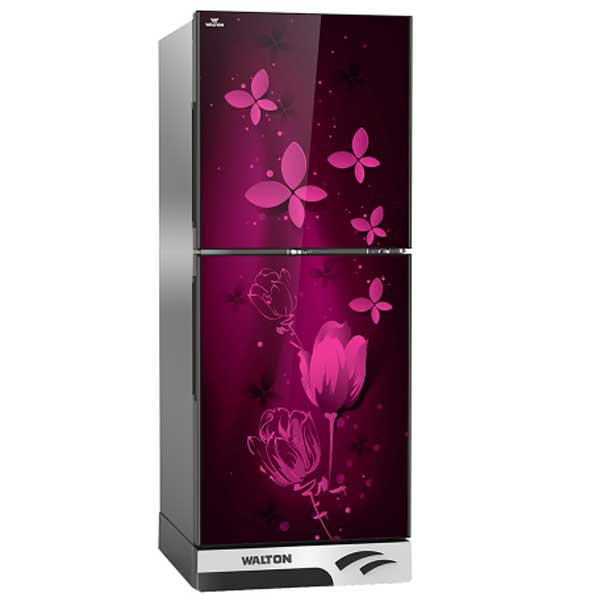 When you shop around for the best quality fridge, your budget is the main concern but so are your exact needs or requirements from the product. All the refrigerators by Walton are competitively priced to suit your budgets and the various models and types are available to suit your exact needs.
There are many different types of refrigerators available in showrooms and the Walton fridge prices are unbeatable across Bangladesh. The following are some of the latest and upcoming Walton refrigerator models:
Direct Cool Refrigerators

Non-Frost Refrigerators

Single Door Standing Refrigerators

Freestanding Freezers

Glassdoor Beverage Coolers

Double Door American Style Refrigerators
Featured Refrigerator: Walton WNI-5F3-GDEL-DD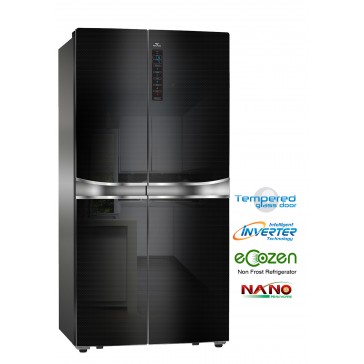 The featured refrigerator that is currently available in the market is the Walton WNI-5F3-GDEL-DD. It is a mark of Aristocracy with double doors in the American style. The non-frost fridge is very spacious offering 563 ltr. in gross volume and 501 ltr. in net volume. It uses the latest intelligent inverter technology as we discussed earlier, so you will not need any additional voltage stabilizer.
It comes with electronic temperature control and automatic defrosting for an overall satisfying user experience. It is lighted with LED lights for crisp, clear visibility and is equipped with all the necessary compartments and shelves in both the fridge and freezer sections.
Featured Upcoming Refrigerator: Walton WNI-6A9-GDSD-DD

The next featured refrigerator is an upcoming model, the Walton WNI-6A9-GDSD-DD. It is also a double door refrigerator and is much larger offering 619 ltr. in gross volume and 590. It also has all the features of the standard Walton double door fridge but it also has a digital display with electronic control.
The refrigerator is equipped with a special ice-making zone as well. It has a unique door opening alarm and a human detector – these are revolutionary features.
FAQs About Getting The Number One Refrigerator
Q 1. How much should you pay for the no 1 fridge?
Ans: Walton fridge prices are competitive and the low budget models are a bargain as the best price fridge you will find in the market. Keep checking reliable marketplaces such as Bikroy.com for the latest promotional offers, discounts, and special deals to get the best Walton fridge price in the market.
Q 2. What size fridge should you buy?
Ans: There is no right or wrong answer to this as it depends on your unique needs. But when buying a fridge, be sure to consider the external and internal size or space it offers. Not only is it important to buy a fridge which sits nicely in your kitchen, but you also need enough space inside as per your needs.
There is no point in buying a nice compact fridge if there is not enough space for you to use it. alternatively, there is no benefit in buying a large fridge if you do not need it as you will use more energy and pay more in electricity bills when you don't have to.
Tips to Choose the Right Walton Fridge for Your Home
Find out the exact style you need such as top freezer, bottom freezer, single door, double door, freezer, or beverage cooler, and avoid buying the wrong style for your purpose

If you want to save money then buy a low budget fridge, do no spend money on luxury refrigerators if you don't need the extra fancy features or if you don't have the kitchen space

If you want style, then be prepared to pay a higher price and you will get lots of storage and luxury features, also you will have to get a large space to place it

Choose a colorful refrigerator that goes well with your interior decoration as it will become a center of attention in your kitchen or dining area

Be sure to save your guarantee and warranty cards, and maintain best practice and maintenance to get the maximum lifetime from your fridge without needing unnecessary repairs
Conclusion
As we have discussed, you will agree that buying a refrigerator or a freezer for your home is indeed a big deal. Since you will be investing a lot of time, money, and effort in not only choosing but also using the fridge, it is important to make the right decision.
We are sure you will agree that a Walton fridge for your home is the best quality choice!
The modern fridges by Walton are the best in quality, price, and technology to offer not just amazing food storage, colorful designs, high configuration options, but also so much more.
While some of the best fridge in Bangladesh by Walton is on the lower end to satisfy the economic needs, there are other models that offer extra luxuries and features for higher-end budgets. From the stunning American style double door refrigerator designs to basic fridges, the perfect option is available for every home.
We have shared our expert recommendations based on our research on how to choose the right one and we hope this guide will help you to make the important decision.