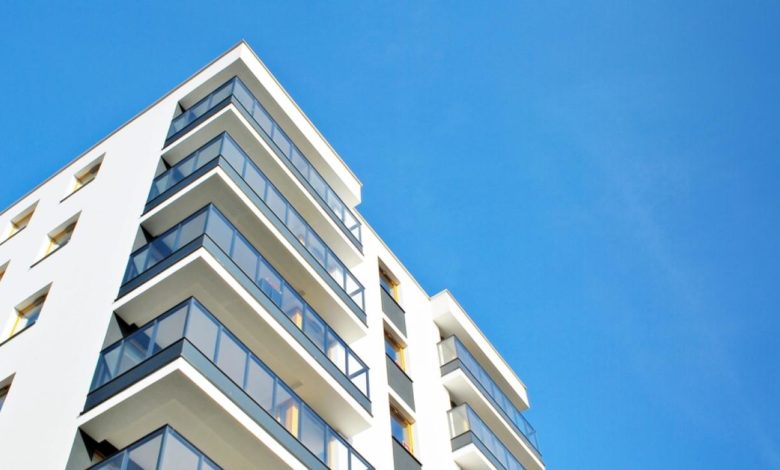 Maybe not a house, but there are very few people who don't want to have a flat of their own. As the days go by, people's interest in apartments in Dhaka and other metropolitan cities seems to be increasing. Buying a flat with almost lifetime savings is a dream of many middle-class people.
Not only money, but you also have to take care of various things before buying a flat. Among them, finding the right size flat for yourself is essential. If the flat is not suitable for the family members after purchasing – then it's a problem.
Nowadays, real estate companies make flats keeping in mind the needs of buyers. So, as a buyer, if you don't rush too much and keep a few things in mind, buying your flat will be easier and smooth. So let's see what size flat you need, and details about flat price in Bangladesh.
Try to fulfill your hobby within your affordability
Consider buying flats within the price range and size you can afford. Suppose you have a budget of BDT 1 crore, but you take a home loan and buy a flat worth BDT 5 crore – in that case, you will have to pay off the loan for a long time, as well as you may have to sell the flat if you are unable to pay off the money.
So keep in mind that you need to buy a flat within your budget. Flats starting from around 50 lakhs to 20 crores can be easily found in Dhaka city. If you want to live in elite areas like Gulshan, Banani, Dhanmondi, and Baridhara, flats can cost around BDT 20,000 to 25,000 per square foot. On the other hand, in some areas like Mirpur, Badda, Rampura, Khilgaon, and Ashkona, you will get this price within 5 to 10 thousand takas per square foot if you are looking for a cheap flat.
The increasing popularity of smaller flats in Dhaka
When buying a flat, the budget is important, and so is the number of your family members. The demand for small flats in Dhaka city is relatively high. According to data from Bikroy, demand for flats between 1000 and 1500 square feet is getting higher. Also, those who are looking for new and used flats at low prices can consider ads for small-size flats or old flats.
Keeping the customers in mind, real estate developers are also more inclined to build flats of this size. These two-three bedrooms cheap flats are perfect for small families. Small flats can be found in many areas in Dhaka, including Mohammadpur, Mirpur, Khilkhet, Uttara, Lalmatia, and other places.
Medium-sized flat according to your family members
Some people live with their parents, along with their own families – where a medium-sized flat is mainly needed. Flats between 1500 to 2500 square feet are considered medium-sized flats. These flats have 3 to 4 bedrooms, 2 washrooms, drawing, dining, and kitchen. Medium flats can be quite affordable if you are considering buying a used flat or a cheap flat.
These flats are ideal for 5 or 7 members, but 2 more people can be accommodated easily. Among the areas in Dhaka where the number of medium-sized flats is high are Dhanmondi, Uttara, Kalabagan, Lalmatia, Nikunjo, Mirpur, Bashundhara, and some other areas.
Big-size flat for big-size family
For those who are thinking of living along with parents, and siblings like a joint family, big flats should be the first choice. The size of large flats starts from 2000 sqft.
Most of the big flats in Dhaka city have 4 to 5 bedrooms with 3/4 washrooms, dining room, drawing room, kitchen and in some cases library or study room. On the other hand, such flats are quite open. Dhanmondi, Gulshan, Banani, Bashundhara, Baridhara, etc. are the places to find large flats in Dhaka.
Precautions before buying a flat
Before buying a flat of any size, make sure that the design is approved by Rajdhani Unnayan Kartripakkha (RAJUK). If the design of the flat is not approved, it can get into trouble at any moment. This information can be found on the official website of RAJUK. Similarly, Chattogram, Khulna, and Rajshahi development authorities approve projects in their respective areas.
Also, make sure that the company you are thinking of buying a flat from is a member of the Real Estate and Housing Association of Bangladesh (REHAB) so that it will be easier to avoid problems later. Above all, get your flat purchase agreement verified by a competent lawyer. Take a good look at the details of the contract at this time.
In Summary
You are buying a flat with lifetime savings, so keep in mind the number of family members, your budget, and the location of the flat before buying.
For new and used flat ads and to know inside out of our current property market, visit the Largest Marketplace in Bangladesh – Bikroy.com.
Happy buying!
FAQ
Where can I buy flats online in Bangladesh?
To buy flats most conveniently in Bangladesh, you can visit – Bikroy.com. Where one can search, sell and buy flats with necessary filter options available.
How many square feet do you need for a family of 5?
For 5 family members, you can go for a medium-sized apartment. Flats between 1500 to 2500 square feet are considered medium-sized flats.
How can I sell my flat in Bangladesh?
If you are looking for potential buyers to sell your flat, you can visit – Bikroy.com. At Bikroy you can post your ad with all the necessary information and sell your apartment within a few days.