Property
Popular Residential Areas in Dhaka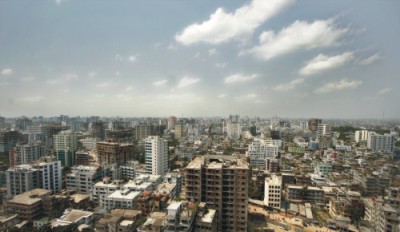 Dhaka, the capital of Bangladesh, is also the largest city in the country, and home to some 18 million residents. Located on the Buriganga River, it is referred to as the City of Mosques. It has the distinction of being one of southern Asia's major cities, one of the largest cities worldwide, and it continues to expand.
The Lure of Dhaka
Due to the development and rapid economic growth of Dhaka, a number of international hotel chains have built five-star hotels in the city, and several of the restaurant franchises that are well known around the world have locations around the city. Family entertainment includes amusement parks, and you can shop in some of the biggest shopping malls in the world.
Dhaka has been attracting a lot of foreign corporations and investors. As a result, it's experiencing rapid growth as a major metropolitan area in the southern region of Asia. In addition to people moving to Dhaka for jobs from other areas of the country, a lot of expats from around the globe have moved to the city, and established an international community.
A lot of people are searching for houses and apartments in the popular residential areas. Some of the neighborhoods in Dhaka are geared toward affluent residents, but some are family friendly and have reasonably priced homes and apartments. To get a more better overview of this year check our recently released infographic on property market on Bangladesh "Real Estate Market in Bangladesh | Infographic"
Dhanmondi
Dhanmondi is one of the more affluent of the neighborhoods in Dhaka. It's been experiencing consistent growth since the 1950s. It began as a residential neighborhood consisting of two story homes. However, there's been a lot of real estate development in recent years, and Dhanmondi has become more commercial.
Dhaka is known as a university city, and there are a number of schools and universities in the Dhanmondi area. Most of the residences are apartment complexes. There are also shopping centers and numerous restaurants.
If you want to live in one of the most luxurious neighborhoods in Dhaka, you may want to look at some of the luxury apartments and homes that are currently on the market. Luxury apartments and homes consisting of two or three bedrooms, each with its own bath, a spacious living area, and in an area close to all the amenities you want, are available for sale.
Gulshan and the Diplomatic Community
Gulshan is the district of Dhaka where the majority of the foreign embassies are located, as well as a number of private members-only clubs. The area of Gulshan originated as a model community, and over the years has expanded, so that today it's a combination of residential and commercial property. Gulshan is the location of upscale boutiques, markets, and bazaars. There are more than 25 mosques and numerous Christian churches and missions in Gulshan.
Due to the number of foreign embassies, Gulshan is the ideal location for foreign dignitaries moving into Bangladesh, especially from predominantly Christian and Islamic countries. The type of distinctive, luxury homes and apartments in the suburb of Gulshan are ideal for homeowners who love spacious living areas and love to entertain. Many of the luxury homes are built on plots of land to include scenic views of the hills or the ocean.
The Upper Middle Class Neighborhood of Uttara
Uttara, one of the suburbs of Dhaka, originated as a model town and residential areas for people who wanted to live outside the center of the city. Since there's so much growth in the metropolitan area of Dhaka, the suburb has become an area of numerous colleges, schools, a variety of shops, and shopping malls. Uttara is more of an upper middle class neighborhood, with an array of large, market complexes.
Baridhara
Baridhara is an upscale neighborhood of residential homes, located near Gulshan on the Gulshan-Baridhara Lake. Many of the residential properties feature 3 or 4 bedrooms, a large living space, and are suitable for family living. The American International School of Dhaka, which is the equivalent of a college prep school in the United States, enrolls students of all nationalities. Students are instructed entirely in English.
Lalmatia is a Great Neighborhood for Families
Lalmatia is one of the older neighborhoods in Dhaka, and is most famous for its winding roads which are very narrow, and its red brick homes. The neighborhood is undergoing renovations, and many of the old homes are being replaced with apartment complexes. One of the unique features of the neighborhood is the red colored earth, that it was named for.
Lalmatia is known to be one of the safest residential areas in Dhaka, with a well maintained security system. The atmosphere is tranquil and relaxed. As a result, it's a great neighborhood for families with children. It has a number of good playgrounds for children that aren't commonly found in other areas of the city. Lalmatia is also known for the many schools located in the region. Two of the biggest universities in the city, Lalmatia Women's College and the Lalmatia Islamic University, are located here.
Mirpur and Dhaka's Attractions
Mirpur is where many of Dhaka's major attractions are located, including Sher-e-Bangla Cricket Stadium, the Dhaka Zoo, and the National Botanical Garden of Bangladesh. Dhaka Commerce College, the Military Institute of Science and Technology, and SOS Hermann Gmenier College are located in Mirpur. This is a good location for students looking for apartments while attending college. A portion of this neighborhood is also designated as a place for journalists.
The Expat Community in Dhaka
Expats moving to Dhaka will find that there is a friendly community of expats from several countries who are very welcoming. You can also take help form our another article to Find Suitable Home for Rent or Buy in Dhaka. Most of the expats living in Dhaka are in the more northern suburbs of Banani, Baridhara, and Gulshan since most of the clubs for expats are located in this region. The expats in Dhaka are more than happy to answer questions when you're newly arrived. The community of international residents meets on a regular basis for social activities, and to visit many of the area attractions.
FAQ
Which are the popular residential areas to live in Dhaka?

Among other places, the most popular residential areas in Dhaka city are:
Dhanmondi
Gulshan
Uttara
Baridhara
Lalmatia
Mirpur
How much is the rent in popular residential areas in Dhaka?

Depending on the location and other social facilities the rent depends on popular residential areas in Dhaka. The could float between BDT 35,000 – 2,00,000.

How expensive is Dhaka to live in?

If you settle for affordable housing, it is possible to live in Dhaka at a total monthly cost of BDT 20,000 – 40,000.
খুবই কম মূল্যে বাড়ি বিক্রয়
Half building/house for sell.
৪ কাঠা জমি সহ বাড়ী বিক্রি হবে
Ready 6 Storied South Facing House Sale at Sector 11, Uttara




Facebook Comments