Jobs
2015 Job Hunt: Your Plan of Action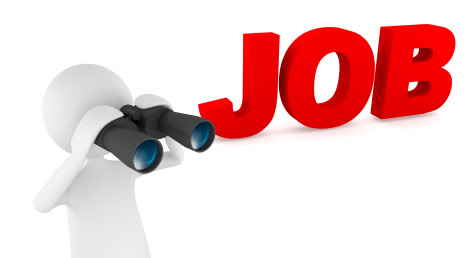 At your job, 2014 might have been a slow year, or perhaps you couldn't find a position at all during the last 12 months. In five years, we'll be starting a new decade, and you want to ensure that you are well-established by then. By better preparing yourself and using the right avenues, you can procure one of the many jobs in Bangladesh this year.
Focus Yourself
 
Right now, you might say that you will take any job that comes along. However, simply hopping into any old position might mean that you'll be back to searching jobs in Dhaka in the near future. Giving yourself a focus can actually make the job search easier. Even if you don't have a specific job in mind, you might know that you don't want to work in the restaurant industry or that a job in hotel concierge is the right fit for you. When you go to the job section of Bikroy.com, you can type in driving jobs. sales jobs or whatever else you are interested in.
Polish Your Resume and Cover Letter
 
Before you send your application materials out there into the corporate world, you want to ensure that they are in the best shape. Working with a professional resume consultant can help you to better craft your materials toward job vacancies. Also, you want to make sure that the letter is geared toward the particular position. A cover letter, for example, written in hopes of obtaining accountancy jobs or finance jobs is going to be different from one written to pursue a position in an artistic field. Sending out a generic cover letter that does not mention the specific nature of the job can really hurt your chances.
Work on Speech and Writing Skills
 
As the years go on, knowing how to write properly is a skill that is growing more and more important in a diverse array of fields. Not only do you need this skill if you are going for a writer position, but you also need it if you will be communicating with people through written forms. Working with an editor or a writing tutor to review your resume and cover letter is a smart idea. On top of that, you want to work on speaking properly so that you can ace the interview.
Check Back Frequently
 
Some people decide that they are going to dedicate one day per week to their job search, and that does not always yield the most productive results. New jobs pop up virtually every day on your favorite job postings boards, and if you do not have a sharp eye on them, you could miss out. Within a week's time, for example, the job of your dreams could appear on a board, and someone else could send in application materials and obtain the position. With the heavy presence of the internet in job searches, the application and interview process does not have to take as long as it once did.
Expect Rejection
 
You might apply for your first job and get it. That's entirely possible. However, many people have to apply for a number of jobs before they find one that is the right fit and that they are the right fit for. If you go into the process expecting to land the very first job you apply for, you are setting yourself up for failure in some ways. If that is your mindset, you have set your expectations and goals so high that it may be impossible to meet them. When you are met with rejection, you might be discouraged and stop. However, if you expect that finding a job isn't going to be the easiest task in the world, you will already have that safety net of confidence to fall back upon.
Let 2015 be the year where you finally obtain the job of your dreams or where you start a career path that will lead you to that goal. When you have a structured plan for finding a position, you can go into the process with full confidence.