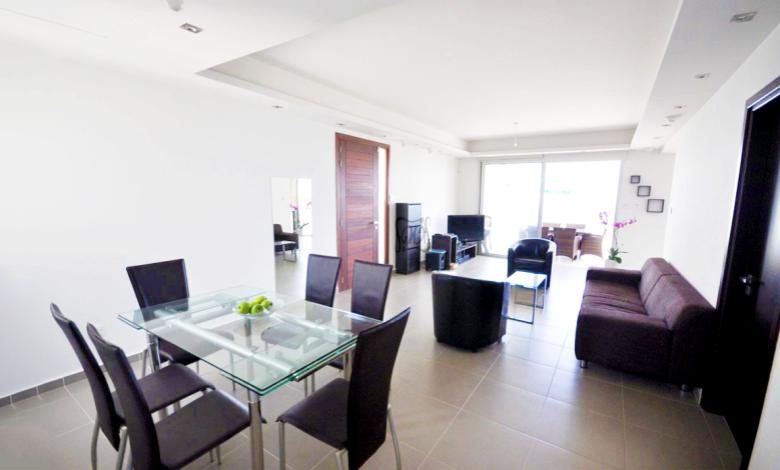 Are you planning to sell your house this season? Building a home is considered a lifetime goal and investment for most Bangladeshis. Where regular house rent helps you make money for your livelihood, some upgrades can increase your house's value when putting your house for sale or help you get better rent. 
As a homeowner, you should look for cost-effective and easy ways to renovate or upgrade your home, especially if you plan to sell the house soon. With 9 years of experience in online property trading, Bikroy.com – The Largest Marketplace in Bangladesh has discussed some practical ways to increase your home's value and how you can post a house for sale in Bangladesh and get the desired value.
Ways to Make Your House More Valuable
Whether you want to sell your house or put your property on rent and earn money, these tips might come in handy to raise the value of your house:
1. Upgrade High-demand Finishes
If you are about to put your house for sale, focus on popular upgrades among today's users. Invest in your exterior outlook because it will drive your potential buyers to talk to you after the first impression they will encounter. 
Make sure your exterior is well-maintained. If your home looks dull compared to your neighbor, you can install indoor plants or repaint the front door. Once you are done with your exterior upgrades, focus on your kitchens and washrooms. Some minor kitchen upgrades can add value on average to the entire selling price.
If your cabinets are made from quality wood but outdated, you can make them appear new by applying a few coats of cabinet paint. If they have become fragile, you can hire a professional and fix them up.
You can use stainless steel appliances in your kitchen to make it more appealing and fresh. Look at all the taps and other water lines to make sure they are in good condition.
The same goes for washrooms – a remodeling like new flooring, designer fittings, or customized cabinets helps you increase your home's value.
2. Paint the Interior
If your current paint is chipped or peeling, then try to re-paint your exterior. It would help to get better house rent. We suggest not to use multiple color coats for the whole interior; instead, choose a standard palette to catch your buyer's attention quickly. 
3. Keep Your House Low-maintenance
Being a middle-class-driven country, most buyers worry about buying a home that needs costly maintenance regularly. Replacing some major appliances before putting the house on sale, like wooden furniture, water heater, or renovating the drawing-room, can overcome your buyer's fears, and you can easily get a higher price while putting an ad titled 'house for sale'.
Improvements that help things keep neat and clean may also improve your selling value; e.g., consider replacing poor floors with tiles, separate the shower space, etc.
4. Invest in Energy-efficient Fittings
These days, most house buyers emphasize eco-friendly features due to a large focus on environmental issues and recognizing that energy efficiency can reduce extra utility charges.
If you are renovating your home and upgrading home appliances – seek energy-efficient utilities that can lower the cost of your water, gas, and electricity bills.
You can showcase these utilities to your leads and convince them to put a fresh pair of eyes on your property.
You might get notable benefits from some in-expensive environment-friendly upgrades but don't overdo these. Try to renovate and upgrade according to your budget and the outcome you are expecting.
If you can make green upgrades, then stick with them. Try to focus on the areas that need low-cost renovations and pay in the long run.
5. Fix Tiny Issues
While visitors check on your house, minor problems and defects can create a negative impression as not well cared for, eventually leading to dissatisfaction from the buyer's end. Things you should look out for include:
Dirty walls, especially near doors and windows
Peeling paint
Broken electric fittings
Filthy kitchen and bathroom
Broken flooring system
While fixing these issues, you have to make sure that your house is clear from unpleasant odors, such as the smell of pets or food wastage. Don't try to mask odors, you may be okay with your pets, but your prospective buyer might not like that.
6. Put Your House Online
To make the most of your house selling income in Bangladesh, you can post an ad for house for sale on Bikroy.com. Give accurate descriptions and appealing images of your kitchen, washroom, living room or terrace to catch the attention of your target audience.
Final Thoughts
We hope these insights will help you consider which places you need to invest in before making your final move and not make any house selling mistakes.
To get more real estate news and current home rental or apartment trading trends, keep your eyes on – Bikroy.com – The Largest Marketplace in Bangladesh.
We wish you the best!
FAQ:
How to sell your house in Bangladesh?
For user convenience, some online real estate-oriented websites are operating in Bangladesh like – Bikroy.com. You can post your ad with all the necessary information and relevant images to make a fast sell.
How do you sell your house online in Bangladesh?
To sell your property online, visit Bikroy.com through your website or your mobile app and post your ad with all necessary information and your desired price. Potential buyers will contact you within a short period.
Which is the best website to sell property in Bangladesh?
There are some property trading websites currently operating in Bangladesh. Among them, Bikroy.com is one of the best and safest choices.