Property
5 Things to remember before renting out your flat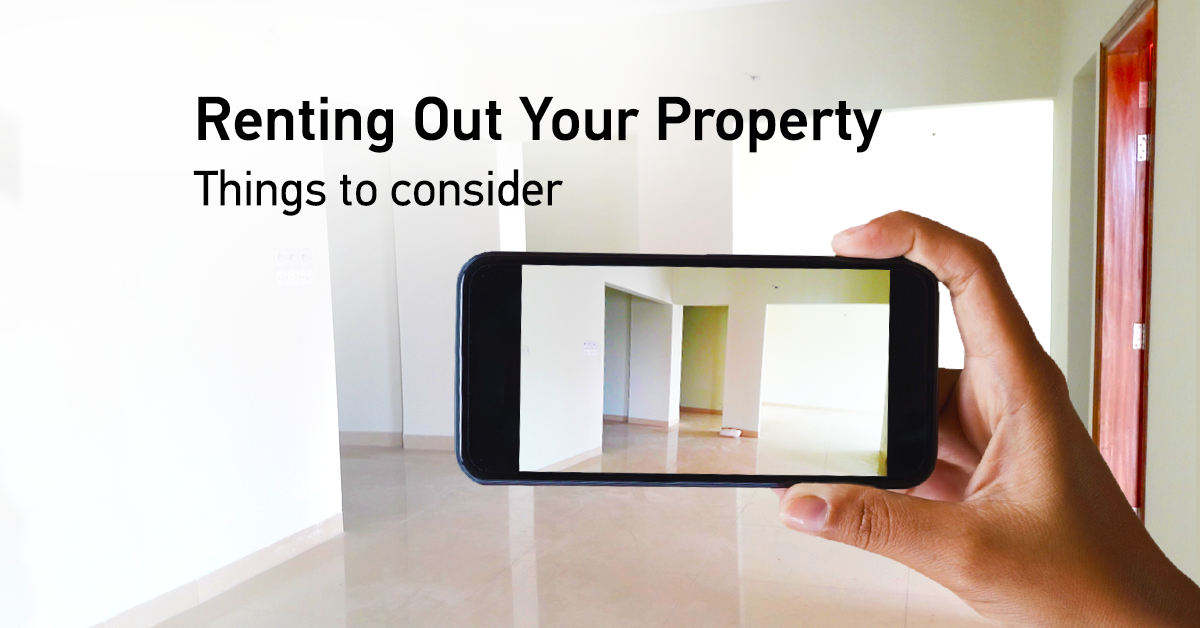 They say investing in property is always a smart decision. But what if you already have a flat, what do you do with another one? Rent it out, of course!
In Dhaka city, renting out flats is perhaps the most profitable source of income without having to get a job. But before you decide to invest in property, you should know there is more to being a landlord than simply giving out a lease to a tenant and earning money every month.
Maintenance of property is just as important when considering renting out your flat, because no one will want to be your tenant if you don't meet them halfway and make your flat a decent place for them to live in.
The good news is, we have come up with a list of steps for you to keep in mind before considering renting out your flat, so you know what to expect when the time is right!
5 things to know before renting out
1. Preparing the flat
One thing many landlords tend to overlook before showing their flats to possible tenants is preparation. It should not be surprising just how much cleanliness impacts a tenant's decision on choosing a flat to rent.
Bathrooms and kitchen are of the utmost importance when it comes to preparation. Before giving potential tenants a tour of the place, be sure to have these areas cleaned and make them look as presentable as possible.
Other things like a fresh coat of paint in rooms can change the atmosphere from looking worn out and run-down to almost good as new flats! This will give tenants a very positive feeling about the place and they will be more eager to rent. They might even agree to pay a slightly higher rent as well.
2. Coming up with an effective marketing strategy
After preparing the flat and making it presentable, it is then time to advertise it. A standard practice is a "To-Let" sign outside your building, which only attracts the occasional passerby or someone scouring your area for rentals. In the early days people also used to publish an advertisement in the local newspaper. Posting vacancies on the internet, however, has surpassed newspapers by and large, and are far more effective in attracting potential tenants.
Take Bikroy digital property market for instance. Hundreds of users post flat listings every day on the site, and some post on social media as well. Online ad postings have become an inexpensive alternative to get the word out about your flat and to get a bigger pool of interested tenants.
Attracting the right kind of tenant is important when renting out. Not every person who is interested in your flat is a great match for you and your expectations from a tenant-landlord relationship. To find the most desirable renters, you need to advertise your flat in the right way. One of the ways is to first research into the surrounding area listings and see what rates other landlords are offering along with amenities if any.
By getting an idea of the local flats and benchmarking against them, it will be easier for you to set the right rates and market your flat in a way that receives the best responses. Otherwise, you might have no tenants coming in for months at a time, leading to a potential loss on your investment.
3. Proper tenant screening process
After successfully advertising your flat, you are likely to receive a few interested parties that will be looking to rent your flat.
Doing a proper background check and screening potential tenants is another important step when considering who to rent out to, as you do not want to face any difficulties in the future.
Making sure the renter is in good financial standing is very important when determining who to rent out to, as you want to receive a steady stream of rent each month without facing problems.
If possible, find out details about the tenant's occupation, previous and current financial statements , and income bracket, along with details about household members. It is also recommended to ask for references from previous tenancy and landlords to do a thorough background check. All this information will help you understand how reliable the tenant is and whether or not they will be able to regularly pay their rent and utilities.
Another option to aid this process is to hire a real estate agent who will find you an ideal tenant in exchange for a fee. By enlisting an agent's help, you can eliminate the hassle of running background checks yourself and guarantee yourself a good standing tenant.
4. Preparing the contract
The contract is an integral part of the agreement between you and your tenant. It is a binding document that contains important details such as the duration of the lease, the rent to be paid each month or any other time period agreed, and any other agreements made prior.
This document not only explicitly states the terms of your agreement, but is also a legal shield to protect you in case things don't go the way you had planned. This is why preparing the contract is just as important as the other steps mentioned.
Ideally, a good contract should contain at least the following:
Legal obligations and responsibilities of the landlord

Legal obligations of the tenant

Tenant and landlord's information including name, contact information, etc.

Duration of the lease along with details of how much rent to be paid and on which dates

How much to be paid as security deposit

Procedure for eviction

Procedure for contract termination from tenant's side

Miscellaneous details for utilities, repairs, maintenance, parking fees, etc.
The purpose of a detailed contract is to protect both parties in case any legal issues should arise. This way, the process can run smoothly with minimal damages to either party in the case of an adverse outcome.
5. Other factors to keep in mind
External factors that are out of your control may also affect how potential tenants perceive your flat. Things like location, neighbours, building manager, etc. are all important factors people consider before agreeing to rent a place.
Location
If your flat is situated in a remote area, chances are tenants are expecting to pay less rent. If you charge a high rent in this area, you are less likely to receive interested renters. In contrast, if your property is located in a bustling urban area, it is advisable to charge a higher rent as metropolitan flats are more often in demand. If you charge a lower rent, you will lose out on profits and renters might also be suspicious of the low rates.
Additionally, a location that is surrounded by construction sites will be undesirable for occupants as well, due to excessive sound and pollution.
Neighbors
Neighboring households can either make or break a deal for potential tenants. Loud noises from TV and stereo, frequent loud arguments between family members, noisy pets, etc. can all be off-putting experiences for a tenant.
Building Managers
Tenants usually go to their building managers or superintendents first when any problem arises. Having a helpful manager is, therefore, another important factor that occupants consider before renting. If the building super is not cooperative or helpful or is outright rude, tenants will be less likely to want to stay. Similarly, it is an inconvenience for you as a landlord to have a bad building manager, as it would mean you have to deal with every minor problem that the tenant might have.
Concluding remarks
Now you know what to consider before renting out your flat. By following the guidelines above, you are sure to have a better leasing relationship that will benefit both you and your tenant and lead to a much more pleasant experience overall.
Looking to put up your flat for rent? Post your vacancy on Bikroy.com! Hundreds of interested renters visit Bikroy each day to browse through flat listings. Find the right category, get a Top Ad or Bump Up to get your ad noticed faster!
What other steps can you think of when it comes to renting out flats? Leave them in the comments below!