Mobiles
Best Upcoming Flagship Mobile Phones of 2019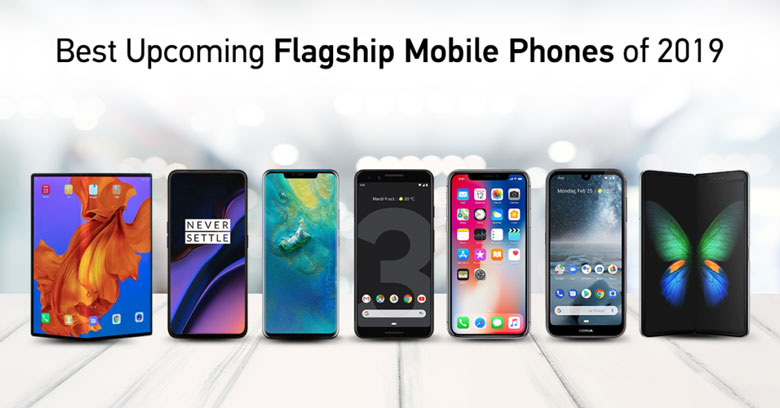 Without a doubt, 2018 has been an excellent year for smartphones.
But 2019 will likely be even better!
Why?
Well, judging by the sneak peak, leaks and announcements… we already have some very exciting confirmed releases for 2019!
Some of the best new smartphones have been announced during the 3-day Mobile World Congress in Barcelona, Spain. Yet, there is plenty more news to come in later in the year. We will look at what we know so far in this article.
The new smartphones of 2019, will be sleeker and smarter, polishing off the rough edges which were bothersome in 2018 models and featured with more options. Many phones are also new in design or functionality rather than just improvements of previous models.
Are you ready for a sneak peak at what to expect and which will be the most in demand smartphone in everyone's hands?
At the rapid pace that smartphones are evolving, as soon as you get your hand on one, the next phone will be ready to launch. The next big thing will always be the NEXT one!
Regardless, before we start getting into the details of all the smartphones from top mobile brands and phone features, let's get a quick preview of some of the most anticipated phone of 2019:
Note to Readers: The phones are not listed in any particular order!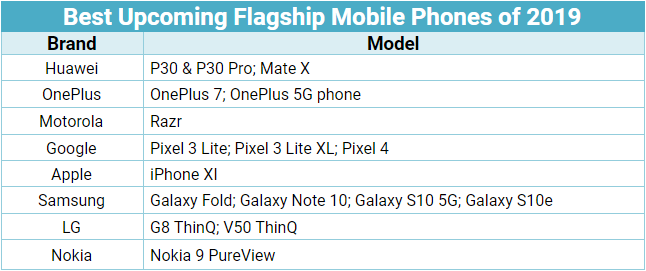 Huawei P30 & P30 Pro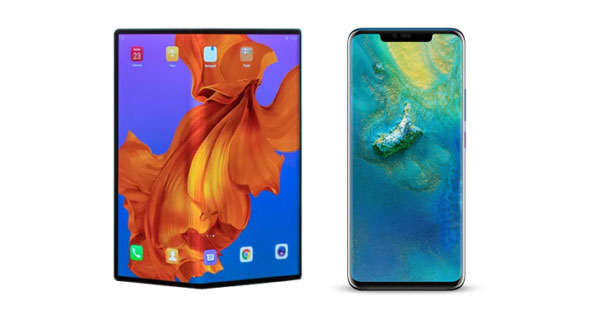 The Chinese manufacturer has become one of the top mobile brands with an extremely successful business year in 2018. The Huawei P20 and the Mate 20 and the respective Pro versions of these models have gained substantial hold in the global market.
In 2019, Huawei will be bringing on the next version of these models with the Huawei P30 and P30 Pro. It can be expected that the Mate 20 phone specs will come into play for these models. The Huawei flagship will most probably feature 7nm Kirin 980 processor and maybe triple or even quad camera on the back. The notch feature may be replaced by a "hole-punch" camera according to leaks!
The expected release date is March, 2019.
The Huawei Mate X could turn a lot of eyes with 5G, outside folding design which is also due to release sometime this year as the rumored future of phone designs!
OnePlus 7 & OnePlus 5G phone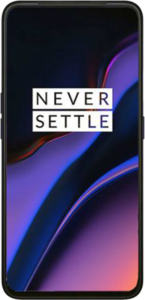 OnePlus seems to have never stepped out of the limelight! It continues to be one of the most attractive and feature loaded top mobile brands in the market.
There has not been too much talk about what the new OnePlus handset may be called, maybe OnePlus 7. But aside from that, the phone specs will most probably be powered by the much reputed Qualcomm Snapdragon 855. The manufacturer also confirmed the release of a separate 5G phone, one of the first of its kind.
OnePlus held a demo for their new device at the Mobile World Congress in Barcelona, but did not reveal the design. So, it is confirmed that there will be 2 big releases by OnePlus in 2019.
Motorola Moto RAZR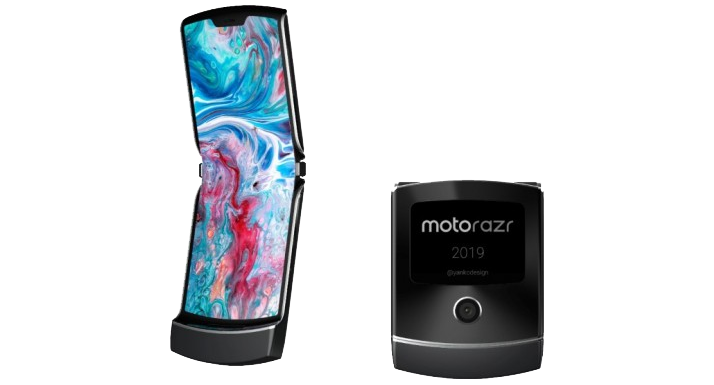 Motorola is expected to make a much awaited return in 2019!
Yes… a new Moto RAZR is due to make a comeback with some of its vintage features. Rumors in the industry suggest that the new Moto RAZR will be a folding phone with 2 displays. While the look & feel of the old may be preserved to some extent in the design, it will definitely have modern twists.
Very little is known about the expected design, phone specs, price and release date, but Motorola will surely not be left behind with its launch sometime this year.
Google Pixel 3 Lite, Pixel 3 Lite XL, Pixel 4
Google has been rumored to release a Lite version of its Pixel 3 model in 2019.
While the Pixel 3 Lite will carry over most of its flagship phone specs of Pixel 3, it will be an affordable alternative for consumers. It may feature the Qualcomm Snapdragon 670 or 710 but it will surely have the pure Android Pie for a more affordable price.
There is no confirmed release date from Google officially, but spring of 2019 is the industry best guesses for a Google Pixel 3 Lite, Pixel 3 Lite XL or even a Pixel 4!
Apple iPhone XI
Judging by history, the next Apple iPhone may be called the iPhone XI, but nothing can be said for sure!
Apple has not announced its intentions for a 5G phone, as of yet. So, given all is normal then there will be a few new models in 2019 without little or no changes in design. But it will possibly introduce different models the standard, lite and plus versions, as has been the trend lately.
The speculations over the new features will as always be the talk of the town. But, one of the major rumors about the next iPhones is a triple-lens camera, a smaller notch, much tougher screen protection using Sapphire glass, and a controversial move from Lightning Charging cable to USB-C. The last one of these rumored features is sure to annoy a lot of Apple fans!
Samsung – Multiple Releases!
Samsung Galaxy Note 10
While the S10 and S10+ are fresh in the market, the Korean top mobile brand of recent times will soon be releasing its 2nd phone of the year with the new Galaxy Note 10. It is rumored to have gotten rid of the 3.5mm headphone socket, like Apple and may get even larger in size.
The earliest date of release expected is August 2019.
Samsung Galaxy Fold
Samsung Galaxy Fold is no more a concept or dream, but a reality for a very steep price!
Rather than being a folding phone, it is a folding tablet! With loads of independence in software, you will be able to do a lot with this phone. The phone specs and price are both quite high with three apps for multi-tasking and continuity in display from outside to inside.
Samsung Galaxy S10 5G
Samsung has also made an announcement for its first 5G smartphone with the Samsung Galaxy 5G. The phone specs will cover everything from that of the Galaxy S10+ and more with a larger display and four cameras on the back of the phone.
Samsung Galaxy S10e
A direct competitor to the Apple iPhone XR by Samsung will be the Samsung Galaxy S10e. It will fit the S10 experience into a much more affordable price for the user with a smaller, flatter, HD+ display and a dual rear cameras.
LG G8 ThinQ & V50 ThinQ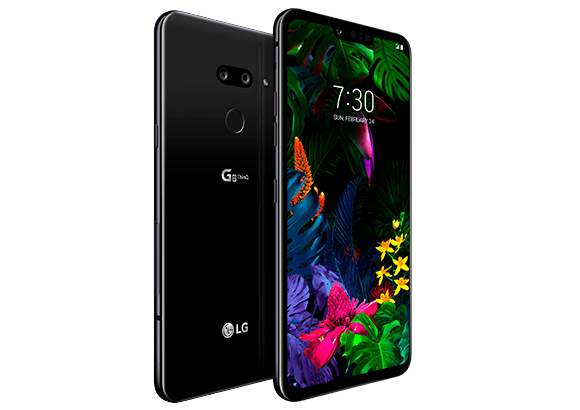 LG launched its G8 at the Mobile World Congress in February 2019. The model was an improvement upon the G7 with Sound on Display and gesture control for a range of functions. So, a lot could be done even without touch the phone!
The next phone by LG is the V50 ThinQ which is an enhancement of the V40 with the new 5G technology. The phone specs also feature core updates of the Snapdragon 855 with a larger battery.
Nokia 9 PureView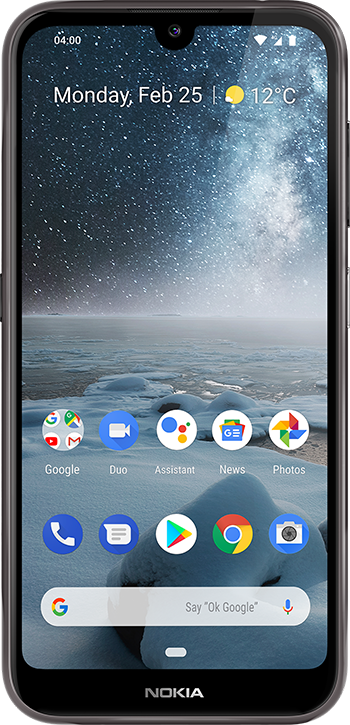 The Nokia 9 PureView will feature an unbelievable 5 rear camera system for an outstanding photographic smartphone. The phone specs is heavily reliant on its photo taking capabilities with technologies implemented for lighting for its modern flagship device.
Nokia has not quite been up to the mark with its competitors in the market, but it surely stands to make a statement with this new device.
Conclusion
The top mobile brands with their flagship devices are working to deliver better things every year! To get a better overview of this article also have a look on Top Must Have Features in Any Smartphone in Coming Year.
2019 is not any different and there are some exquisitely gorgeous smartphones soon to be released from all the major manufacturers including Samsung, Apple, LG, HTC, Huawei, Honor, Xiaomi, OnePlus, Sony, Motorola, Nokia and many more.
We expect to see many new devices implementing the new 5G technology for their phones in the next 12 months. In addition to this, they will also be implementing the futuristic fingerprint sensor in-display even for affordable alternate models.
The Snapdragon 855 will most likely be the processor of choice for most of the Androids with more than 45% performance improvement. While Apple, Huawei and Samsung will strengthen their own alternatives with massive power and performance.
Smartphones will get much faster, screens will get much larger and hopefully, the batteries will last much longer. But one thing is for sure, with the wide implementation of Artificial Intelligence and Machine Learning into both software and hardware, smartphones will get smarter!
Cameras will increase in number, lenses will get stronger, and maybe day & night photos will look exactly the same! From the Notch in Apple to the Hole Punch in Samsung, to the Infinity O display, many other design changes will surely be a surprise for everyone.
Browse through thousands of listings of the Bikroy.com for the latest phones, tablets, laptops, and all other electronic gadgets from reliable sellers on the trusted Bikroy platform.
Which phone will you be targeting to carry in your pockets for 2019?
Let us know in the comments!