Jobs
Customer Service Executive Jobs in Bangladesh: Roles, Responsibilities & Salary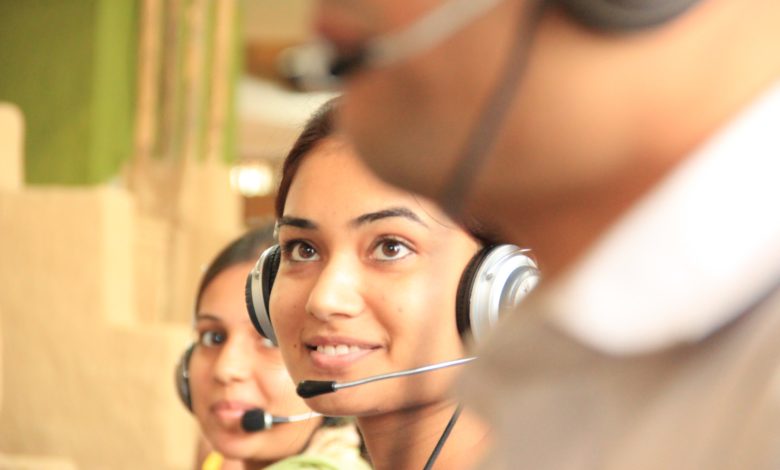 Since every business thrives on its customers, how they are treated determines the growth of the business to a large extent. So, what is it required to step on as a Customer Service Executive?
If you like to solve problems, help others, and assist your organization in flourishing, then the Customer Service Executive job can be a fantastic opportunity.
In today's write-up, we will discuss the Customer Service Executive job itself, the roles & responsibilities, and the current scenario of Customer Service Executive jobs in Bangladesh.
Is Customer Service Executive an excellent job in Bangladesh?
It's an impressive job in Bangladesh, but customer service jobs are unfairly counted as a 'backup career' because they can enter the industry with lower experience levels and requirements.
Customer service is considered the core of any organization's success because they build meaningful relationships between customers and the organization.
Customer service is undoubtedly one of the most crucial departments for any organization; most consumers rely a great deal on the organization's customer service. As a Customer Service Executive, one can directly impact a company's revenue on returning customers.
Benefits of serving as a Customer Service Executive in Bangladesh
You can grab different skills while working as a Customer Service Executive.
Sales Skills- Describing customers about your product will help you to get a better understanding of sales. You can pitch the clients about products/services from your past skills.
Marketing Skills- Product knowledge is similarly essential for marketers. Whether you want to perform market research, write a blog, or post social media content, in-depth product knowledge and communication skills will help you step on your marketing career.
Product Development Skills- If you have a neat idea about your product, you might be able to build it too.
Must-Have Skills as a Customer Service Executive
Developing emotional intelligence: It's proven that employees in customer-facing roles have excellent people skills. You will help customers solve their problems in this role. Sometimes, you will face combative language or complex customers, so you have to tap into your calmness and effectively listen to assist them better.
Having a more profound knowledge of products and services: To have a good grasp of customer service, you need to have in-depth knowledge about your product or service so that you can answer quickly and effectively. Learning more about your product/service will make you a subject matter expert – which will open hundreds of doors in your career in the future.
Master different communication mediums: To serve as a Customer Support Executive, you might need experience in other channels. Here are some support channels you might need to be exposed to:
Live Chat
Social Media
Phone Call
Email
Problem-solving skills: At the heart of it, a Customer Service Executive's job is to help your customers and solve their problems. Whether it's a longer step or a quick one, every customer issue will require people skills, creative thinking, and domain expertise. Fixing problems quickly, effectively, and diplomatically is a 21st-century skill.
Responsibilities of a Customer Service Executive
Among several responsibilities, we are pointing out some of the crucial ones here:
Manage a massive amount of incoming phone calls
Identify and resolve customer issues
Build sustainable relationships with customers through interactive communication
Provide accurate and valid information to customers
Handle customer complaints and provide appropriate solutions within the given time
Follow communication procedures, policies, and guidelines
Requirements for Customer Service Executive jobs in Bangladesh
To be considered for the position of Customer Service Executive or Customer Service Representative, the skills and other qualities one must possess:
A bachelor degree in Business Administration or other related fields
Ability to work in a team
Quick problem-solving skills for faster complaint resolution
Effective communication skills
Ability to handle stressful situations
Ability to pay attention to details and know customer's demand
Excellent communication etiquettes
Posed with a clear speaking voice
The skills mentioned above are essential for getting your job as a Customer Service Executive, so freshers can gain some of these skills and mention some of them in their CVs to create a better impression.
Customer Service Executive Pay-scale in Bangladesh
Based on skills and experience, a Customer Service Executive in Bangladesh can earn around BDT 10,000 – 50,000 monthly.
The average monthly salary counts on accommodation, transportation, and other benefits. Customer Service Executive's salary can depend on gender, location, skills, and experience in Bangladesh.
Final Words
In Bangladesh, most people view customer service jobs as entry-level jobs. While there are opportunities for freshers, there are plenty of job roles for experienced ones.
Whether you are looking for your first job or trying to switch to a new career track, customer service jobs offer a variety of unique opportunities that will help you shape your future.
To know more about customer service jobs and trends in Bangladesh, visit BikroyJOBS – #1 Job Portal for Entry-level and Skilled Jobs.
We wish you happiness and success! 
FAQ:
What does a Customer Service Executive do?
A Customer Service Executive works on one-on-one clients/customers who have a one-time issue with products/services. They are the first ones to respond to customers' calls/emails.
How much does a Customer Service Executive make in Bangladesh?
According to Bikroy.com, a Customer Service Executive generally makes around BDT 10,000 – 50,000 monthly.
How to find Customer Service Executive Jobs in Bangladesh?
Several online job portals are available to find Customer Service/Support related jobs in Bangladesh. Among them,
BikroyJOBS
is the easiest to go with new features for both employers and employees.