Jobs
Hiring a Customer Service Representative: Recruitment Trends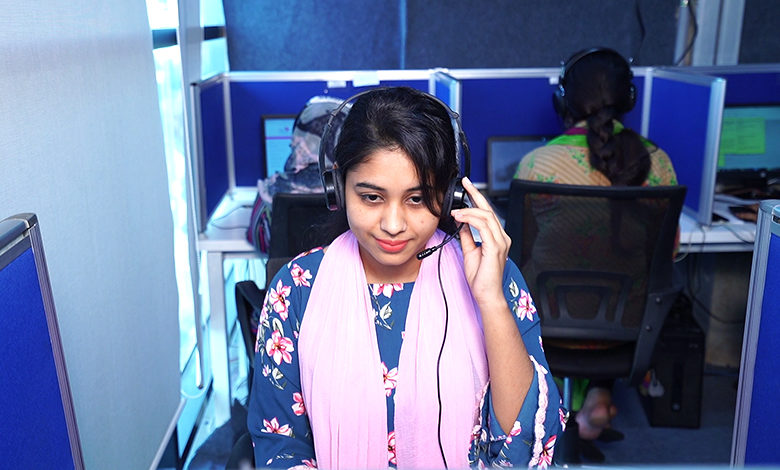 When your customers need any service, who are they going to call? Your customer service team of course. Therefore it is very important to have an excellent customer service team.
Even if you have the best products or service, or you are using advanced technological devices, hiring Customer Service Representatives who can do the job properly will be your key to success.
So, how can you choose and hire the best Customer Service Representatives who can elevate your business? Here's the detailed guideline we break down to onboard the right fits for your organization and where you can put an advertisement for your customer service jobs to reach the job seeker community.
Defining your Customer Service Representative
Your customer service agents will gradually become the face of your business. As they will stay on the front line, contacting the consumers, they need to represent your brand authentically and accurately. So, it is important to put trust in your first hire, otherwise, it will bring bad experiences for both of you.
You can start by making a list of skills you believe your employees should have. What will make them stand out from the rest? Here are some skill sets we suggest looking for:
Customer Service Skills: It sounds so obvious, but you need someone who can handle frustrated customers, and who likes assisting people. If they have already worked in this sector and are good at people skills, then they can be an asset to your company in the long run.
Writing and Communication Skills: If they submitted their cover letter and resume with misspellings, then they can do this with your customers too. They should be efficient in written communication. Additionally, if they do remote work for you, you can't always guide them by being present.
Work Independently: When you are about to hire someone for your organization to reduce your workload, you can expect that they can sort things out for themselves. So try to find someone who can manage all essential office tasks on a root level and have experience in customer service jobs earlier.
Analytical Mindset: Your first Customer Service Representative team hiring will be a mirror for your future hires. Hiring someone who can process all documents and keep the workflow will set you up for success.
Besides skills and qualifications, one should have the ability to adapt to new workplace culture and rules smoothly.
Availability and Location: At which time your customers need help the most? And when your employees are available to work? Make a bridge between these two aspects to ensure a quick response when your customers need them.
Do you want your employees to work remotely? If you are staying in a high living cost city, then it can bring you value. Make sure that they are having a stable internet connection and an environment that can accommodate them properly for maintaining the office work.
Recruiting process of a Customer Service Representative
When you have a clear picture of a suitable Customer Service Representative for your organization, now it's time to find them.
First of all, post a job with an appealing description, which will attract qualified candidates. When you are using an online job portal, then try to include:
A brief discussion on the position you are offering, including working hours and dates.
An overview of your organization.
Set of responsibilities.
The skills, academic qualifications, and experiences you are looking for.
You also can mention the salary range and other additional benefits you can offer to them.
Finally, sort out all the resumes and cover letters. Where you can get to know their academic qualifications and experiences. Sort the list and contact one by one from your priority list.
Interviewing Applicants
While you will get tons of applications, you need to minimize them till you find the best applicant for you. The best approach is to screen applicants. Here's how you need to move:
Resume Screening: Filter through the resumes based on the requirements you have given on the job advertisement. Highlight if you like anything to take further.
Phone Screening: Set up a time to talk with any applicants you picked after checking your resume. Give them a brief introduction about the job role. Ask them if they have anything to know about your company and job role. You can easily understand if they are capable enough to do the job or if they are genuinely interested.
Full Interview: Schedule a full interview with the best applicants after you are done with a phone screening. Make sure you refer back to your set of requirements.
Check References: Once you have a short candidate list, call their provided references. While most references might share positive reviews, listen for hesitations or issues that can occur in the near future.
It's time to make an offer. You need to draw an employment contract to offer the successful candidate. Which will include the job description, salary, increment policies, all benefits, and other terms of employment.
Onboarding the new candidate
Even if you find someone who can be the best fit as a Customer Service Representative, your job is not done yet. Onboarding your new employee(s) will set them for success.
Set aside a beautiful orientation to welcome them properly. Walk them through your operations, and departments. If you are getting support remotely, then arrange an online meeting.
Walk through some customer emails together, make sure they are set up with all necessary tools. If they have any questions regarding the work process, reach out with satisfactory answers. You can give feedback on the preliminary stage when they are about to send emails.
In Conclusion
Hiring Customer Support Representatives can be a scary proposition. Don't give up on your customer communications and don't hope that someone will do this task for you.
But hiring the best Customer Service Representatives assures that your customers are in good hands at the end of the day. This means now you can look at the bigger picture. Recruiting suitable customer support can help you to focus on higher-impact activities.
Happy Recruiting!