Jobs
Finding Retail Jobs in Bangladesh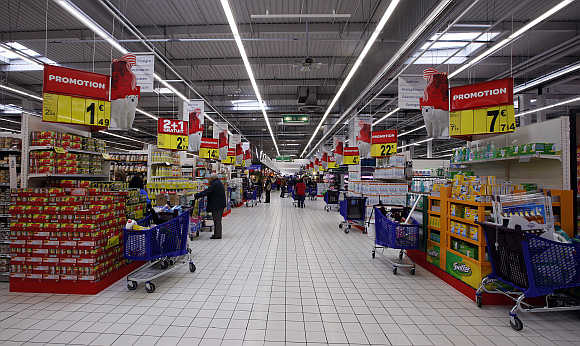 Are you looking for a job in Bangladesh? With more than 100 million citizens between the ages of 15–64, you're facing plenty of competition. Consider this your complete guide to jobs in Dhaka, Khulna, and more.
Pick An Industry
Not all retail jobs are the same. You might need similar skills for them, but you'll find the atmosphere in a wedding boutique quite different from the one in an auto parts store. Before you set out on a hunt for sales executive jobs, think about various business types and which ones will suit you best:
– Grocery
– Fashion
– Cosmetics
– Sports
– Pets
– Medicine
– Electronics
There are many more, of course, but these are some of the most prevalent. Think carefully on your options before striking out and actually seeking one.
Know Your Skills
Are you good with money? Can you bring a smile to any customer's face? It's important to understand your strengths and weaknesses when searching for a job, especially if you already know which industry you'd like call your own.
– If you're trying to gain employment in a furniture store, you might want to emphasize your experience as a carpenter or woodcutter.
– If your people skills aren't that great, you might choose to stress the good work you do behind the scenes with inventory, stocking and supplying.
– If you're always the best-dressed among your friends, you should put together a killer outfit for your interview at a trendy boutique.
Understand the Region
Big cities like Dhaka and Chittagong have a lot of opportunities for job seekers. Because of their size, however, they can also be considered a "melting pot" of different races, religions and beliefs. If you're a very conservative person, or if you hail from a remote place like Shahbazpur Town, you might find it hard to adjust to life in the fast lane.
Ask yourself the following questions before moving to a different city to find work:
– How many people live there?
– What are the demographics like?
– How well do I handle new experiences?
– Will I make enough money to support myself?
Think About The Setting
In addition to the actual area, it's important to think about your immediate surroundings as well. Can you handle the crowds of the Mouchak Market, or would you prefer to work in a small convenience store in Rajshahi?
While there are many different retail jobs in Bangladesh, here are just a few places where you can search for vacancies:
– Department stores
– Grocery stores
– Supermarkets
– Warehouse clubs
– Street vendors
Find A Job
Now that you understand the retail industry and know what type of job you're looking for, it's time to hit the pavement and actually find employment somewhere. There are several ways that you can express interest in a position:
– Applying in-store through paperwork or computerized applications
– Applying for a job online
– Leaving your resume in the event of a future opening
The Internet is a great resource for position vacancies. For example, sites like Bikroy.com have classifieds that are broken down by category and type, so you can search for everything from cashiering to management jobs. Some of them also list salaries and educational requirements so you won't have to ask.
Nail The Interview
What happens when you get a callback? What kind of persona are you going to present during your interview? You'll want to be prepared for anything when you're standing in front of a prospective employer. Here are just a few common questions that interviewers like to ask:
– What's your biggest weaknesses?
– Why do you want to work in retail?
– Where do you see yourself in five years?
There's an entire art to answering these questions correctly, especially when you're in a customer service industry where first impressions are critical. Don't blow your chances at a wonderful job just because you weren't ready for the interview.
Dress The Part
In addition to having good answers for hard questions, it's also important to look professional when applying for work. Since it's retail, however, there are a few tricks you should know in advance.
– Don't go overboard. If you're applying for an apprenticeship as a street vendor, you shouldn't show up for the interview in a three-piece suit. This will send the impression that you aren't ready to roll up your sleeves and get the job done.
– Wear comfortable shoes. Most retail jobs will require you to be on your feet for hours at a time, and wearing sensible flats or loafers will show your interviewer that you know what to expect from your duties.
– Respect local culture. For example, if you're job hunting in a predominantly Muslim city, you won't want to offend your future bosses by dressing inappropriately or not covering your hair.
Be Honest
Interviewers are used to dishonesty from job applicants, so you can distinguish yourself from the crowd by not being one of them. There are a few rules that you should always follow during a job search:
– Don't lie about your education or work history.
– Don't say that you can work full-time if you know for a fact that you'll only be able to handle part-time hours.
– Don't exaggerate stories from your personal life.
Not only will these lies destroy the trust between you and your employer if the truth comes out, but you could also lose your job entirely. Even if you think a certain falsehood would look better on your resume, resist the urge. Honesty is always the best policy in the long run.
It isn't always easy finding a job in Bangladesh, but if you follow these tips, you should be more successful than most. There are vacancies out there. You just have to know where to look, when to interview and how to make the most of your opportunities. Good luck!