Jobs
Guide to jobs in motoring and driving in Bangladesh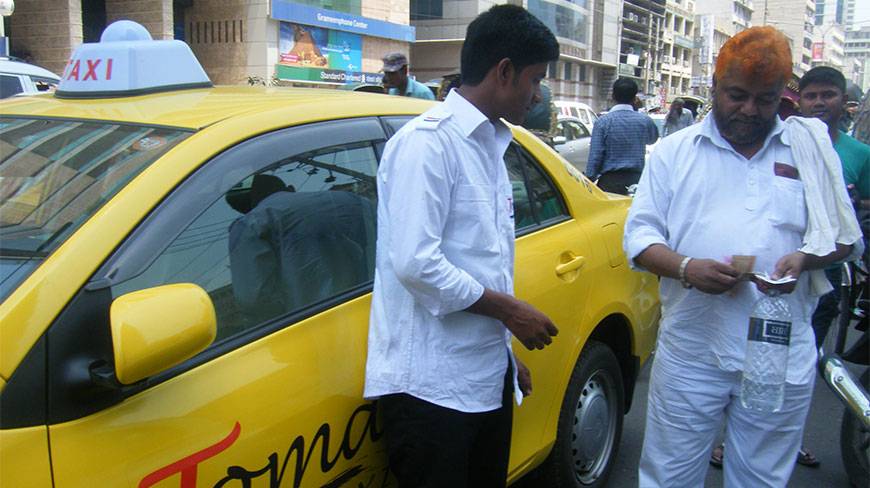 Bangladesh has many different job opportunities to choose from. One of the jobs in Bangladesh that is always in the biggest demand involves the transportation industry. The same is happening with delivery rider jobs also. Companies big and small are constantly hiring drivers.
There are always vacancies in these jobs because the turnover rate is very high. Drivers tend to move from one company to another very frequently, forcing companies to hire new people to replace them. The pay you can expect to earn as a bus driver or a taxi driver will vary depending on your employer, the number of hours you are scheduled for, and the area you are working in.
Of all the jobs in Dhaka, the transportation industry offers more opportunities than any other. While you are required to be licensed and trained, the amount of training necessary to get hired for one of these jobs will not take you very long to complete. Driving is an easy profession to start in because the number of vacancies makes it easy to get hired. Here are some of the most common driving and motoring jobs you will be able to find in Bangladesh.
Taxi driver
This is the most common of all the different transportation jobs available in Bangladesh. If you have a license, good references and some experience, you should have absolutely no problem getting hired by a taxi service. If you do not have a license, you will need to apply for one and obtain the proper training and registration. The amount of money this will cost varies depending on what city you are in. Another thing that is necessary is a knowledge of the streets in the city where you are working. Many of the smaller taxi companies do not have GPS systems in their taxis because it is too expensive. Therefore, the driver must know where all of the streets are located. There are also people who do not work for a taxi service, preferring to drive their own car and keep all of the profits without splitting them with the taxi service. There are people who make good money doing this. However, a private taxi driver has more expenses than a person who works for a taxi service. For example, if you work by yourself, you will need to buy your own gas and pay for all of your own car repairs. If you work for a taxi service, the company will pay for these things. Please remember that operating a private taxi business in Bangladesh without a license and registration is considered a crime.
Bus driver
Buses are also very common in Bangladesh, making bus driving a job that is always in very high demand. However, there is specific training that bus drivers must have in addition to a standard driver's license. Before applying for a job driving a bus, make sure you do some research to find out the specific qualifications that are necessary to drive a bus in your city. As with driving a taxi, the wages you will earn driving a bus will vary depending on the company you work for. Driving a bus for the city might pay you a lot more money than driving a bus for a local school. Contact many different companies to compare the wages they offer. It is important for you to understand that the more experience you have as a bus driver, the easier it will be to get hired. Also, drivers with experience usually have a higher starting salary than drivers who just received their license and registration.
Mechanic
Mechanic jobs are harder to get than driver jobs because they require a much higher level of education and training. However, mechanics make significantly more money than drivers because it is a skilled occupation that is in high demand. If you have gone to the necessary automotive repair schools and successfully completed your training, there will be many companies wanting to hire you. Mechanics can work in many different areas. Bus companies always need to have skilled mechanics on their staff to repair their buses as fast as possible and keep them on the road. Likewise, delivery companies also are in need of mechanics to keep all of their delivery vehicles in good working order. You can also get a job at a local car repair shop. There are places that require less training, such as shops that specialize in doing oil changes, lube jobs and tire rotations. These jobs are relatively simple and can be learned while you are on the job.
Dispatcher
Another job you may want to consider is a dispatcher. This job does not have the same level of stress as being a driver. A dispatcher works for taxi companies and tells the drivers over their radio when and where to pick up a customer. The dispatcher will take phone calls from people who want to hire a taxi. The customer's location is recorded, along with the time they want the taxi to arrive at their location. It is important that you are very good with details if you are thinking about applying for a job as a dispatcher. It is critical that you tell the driver the right information. If you tell the driver the wrong location or time, the customer will not be picked up on time. This will cause them to call a different taxi company.
Airport shuttle
Driving an airport shuttle is similar to driving a bus in the sense that the driver will always be running the same route. An airport shuttle is usually a van that transports people from the airport to their hotel or from the hotel to the airport. An airport shuttle usually does not carry more than 10 passengers. This job is less stressful than many other driving jobs. However, there are less vacancies for this job than driving a bus or taxi because these jobs are only needed close to airports.