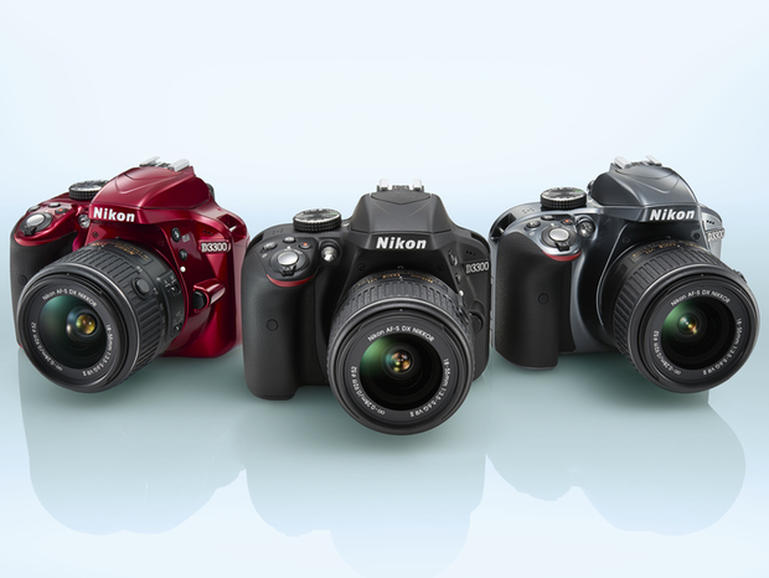 Shopping for a new camera can be a challenge. There are many cameras to choose from, each carrying their own set of benefits. Whether you are looking to get into professional photography or simply shoot photos of your family, a DSLR camera is an excellent tool to enjoy professional quality pictures.
What is a DSLR Camera?
DSLR, or digital single lens reflex, cameras are created to allow the maximum amount of light to pass through the lens, creating an image that is almost identical to what you are viewing. DSLRs deliver images that are sharp and crisp and rich in color. They create dynamic images and are great for photographing fine details. DSLRs are also great for portrait photography, as they capture details like eye color, lines in the face, skin tone and hair texture effortlessly. Investing in one of these units is a great way to start enjoying high-quality photos that look professional.
Choosing a Camera Brand
Before choosing your camera look here for more knowledge Buying Your First Camera? Which One Should You Buy? One of the most important decisions you will make when buying your camera is what brand to choose. Each brand comes with its own set of features and accessories, so most people are loyal to one brand. Sticking with one brand will also help to save you money, as you can use lenses and accessories over and over if you have just one brand of camera.
The two most popular brands of DSLR are Canon and Nikon. These two brands offer a wide range of lenses that will help you do everything with your camera, from taking far shots to panoramic ones, children's photography to still life. Nikon and Canon sell more models than all of the other brands combined. It is easy to find a used DSLR in either of these brands as they are bought and sold frequently.
Pentax has been on the market for years and offers a full line of camera models to meet the needs of photographers of all abilities. Pentax brand of camera is ideal for all weather conditions, and is the only brand that is built to withstand temperature extremes like freezing temperatures. Their lenses are also weather sealed and many are waterproof. This makes it easy to take underwater photos or pictures in high temperatures.
The Nikon DSLR is one of the most popular models on the market and offers more lensesthan any of its competitors. Nikon's DSLRs are popular with new photographers as they often come with automatic settings that make them easier to use. They also provide image stabilization, which creates an even toned picture even if your hand is not steady when you are using it.
Price
Price is a major factor when choosing your DSLR. You can find models in a wide range of prices, from low to expensive. The price you pay depends on a number of factors, and mostly depends on how you will use the camera. If you are simply going to use it to take photos of your daily travels, family or friends, a basic inexpensive model may work just fine.
If you plan on using your DSLR to generate income through your photography, going with a more advanced model will provide you with better options to enhance your photos. Keep in mind, however, that even the most basic models will provide you with stunning images, so there is no need to break the bank to get a good camera. When it comes to price, there are several other factors to consider. So its better to check Guide to Your First DSLR Camera.
-Lenses
While some basic camera models come with a "kit" that includes the body and the lens, most will only come with the body. This means that you will have to factor in the cost of the lens when buying your camera. Often the lens is more expensive than the body. Stick with one brand so you can change out your lenses easily.
-Batteries
Your DSLR will come with a battery, but it helps to have a backup battery for continuous use. If you are shooting a wedding, you don't want to run out of battery juice before the event is over. Having a backup battery means that you can simply pop in a new one and keep shooting without missing any crucial shots.
-Memory Cards
Like batteries, it is helpful to have enough memory to avoid running out at a crucial moment. Some DSLRs have dual memory card slots, so that when one fills up, the camera will automatically switch to the backup card. This is great for shooting events and wildlife. With extra memory cards, you will avoid missing that once in a lifetime shot.
-Camera Bags
If you are buying a used camera, it probably will not come with a bag. A bag is essential for protecting your camera from drops, spills and other damage.
Other Factors to Consider
Most people don't think of the size of the camera when making a purchase. If you are planning to take your camera on hiking trips, tours or other times when you have to walk long distances, you will want a lightweight camera that is easy to carry. DSLRs are heavier and more substantial than a point and shoot camera, so keep in mind that you will likely have to carry around a heavy camera, bag, lenses and supplies when using your camera.
When looking for the best cameras for sale, there are many on the market that you can meet your needs. The best DSLR models are the ones that fit your photography style and your lifestyle. Whether you want to shoot weddings or take family portraits, there is a camera for you. If you need an entry level model for casual use, a Sony DSLR is a good choice. For professional quality photos, a Canon DSLR may do the trick. Pentax, Olympus and Fuji also make great models that you can use in a variety of settings. Read through the best DSLR reviews to find the one that is right for you.
Purchase your new or used DSLR today.