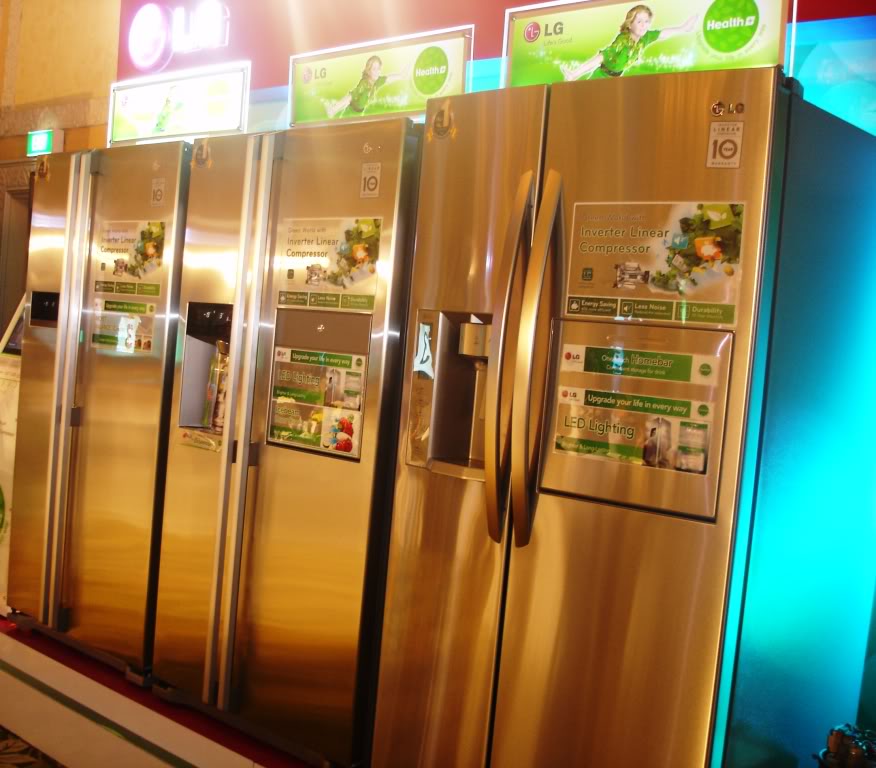 When it comes to refrigerators, LG is second to none. With a full line of high-quality, fully equipped machines capable of tackling anything from food storage to ice production, LG's range of refrigerators is top of the line. However, because there are so many different models to choose from, selecting the right one for your home – at an affordable cost – can be difficult. Here are a few things to help you decide.
New or Used?
Kitchen appliances are a bit unlike any other purchase when decided whether to purchase new or used. Appliances tend to have a certain life span, and it's important to find out how old an appliance is before your purchase it used. The average refrigerator has a life span of anywhere from 13 to 19 years, but the latter end of this range is reserved almost exclusively for single-door units. The more common, more modern two-door machines do not last as long. When you shop for a used unit, ask how old it is – if the model is any more than seven years of age, save your money and invest into a new one instead. When making a purchase, think long term; it's more important to make an investment that will last than to save money up front. To get more help to buy a fridge have a look on our Refrigerator Buyers Guide.
Something else to take into account is how the unit was used. A refrigerator that is used in a restaurant will have a much shorter lifespan than one used in a home. Home units are opened much less often than the restaurant unit, and the constant warming-cooling cycles will have a negative impact on the performance of the machine after a time.
Finally, make sure the machine is in working order. If purchasing used, ask the seller what parts have been replaced. The refrigeration coils are the most common cause of problems, burning out over time due to overuse. The cost to replace this part varies depending on the model, and you should never attempt to do it yourself; it's better to let a professional handle the sensitive electronics and high voltage present within a refrigerator. Also check out 5 Best Family Fridge for the Festivities of Bangladesh.
Energy Efficiency
While most of LG's models are highly efficient, this is still a criteria you need to consider. Purchasing the cheapest refrigerator may save you money initially, but if it is not built to run efficiently, you may end up spending more than you bargained for on energy costs. Take the time to look for a machine that has been given the Energy Star logo, as this means it uses less energy than comparable machines without the logo. Another thing to consider is that energy efficiency declines with age, so an older unit will not be as efficient as a newer unit.
Storage Capability
How large of a unit do you require? If you're a single individual living alone, a full-sized refrigerator may be too large. Opt for a small to medium sized unit instead. However, if you have a family and a household full of people, look at one of LG's larger units. With varying sizes to pick from, there are a number of different machines with different sizes. The freezer-refrigerator ratio may also vary depending on the unit. LG designs the majority of their models towards efficiency, so you may find storage potential within the unit you didn't expect, compared to a White Goods model that may not have the same options for shelving and drawers.
Refrigerators Size
Another thing to consider is whether or not the unit will fit into your kitchen. Despite how obvious the question may be, many people fail to evaluate this and find themselves with a unit that will not only not fit in the kitchen, but is unable to even pass through the door into the home. When this happens, they have to set up the unit outside or in their garage. Take the time to measure your home and kitchen before you begin shopping and make your decision based on these measurements. The last thing you want is to invest several thousand dollars into a home appliance that you're unable to use.
Temperature Management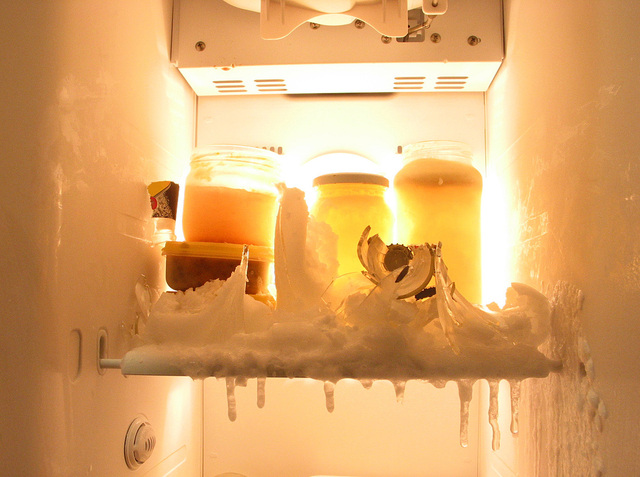 While most models can get the job done, not every refrigerator has the same labeling. The ideal temperature is around 34 F degrees within the refrigerator and about 4 degrees Finside the freezer. However, some units will only describe the temperature on a numbered scale from 0 to 10, rather than give the exact temperature. If you find yourself with a unit like this, consider purchasing a cheap thermometer to get a better feel for the temperature within your refrigerator. This way, you'll know if something goes wrong or the unit begins to malfunction.
Ease of Use
Make sure the drawers in your refrigerator do not stick; try them when they're full and empty. Also, make sure the water dispenser and ice machine are both easy to use and understand, particularly if you have a family. You want to make it easy for your children to get a cold drink when they're thirsty, after all. Also, make sure the doors themselves are not too heavy; you do not want elderly family members or children to open the fridge door and then get trapped when it closes on them.
When shopping for home appliances, it's important to consider all possibilities. Make sure to inspect the unit thoroughly whether you're buying new or used, but pay special attention to any used appliances you may find. Ensure that they are high quality and capable of lasting you for years to come. After all, any appliance is a hefty investment, but refrigerators can be even more expensive. Don't allow yourself to make an investment without investigating all potential problems first!