Jobs
A Guide to Online Marketing Jobs in Bangladesh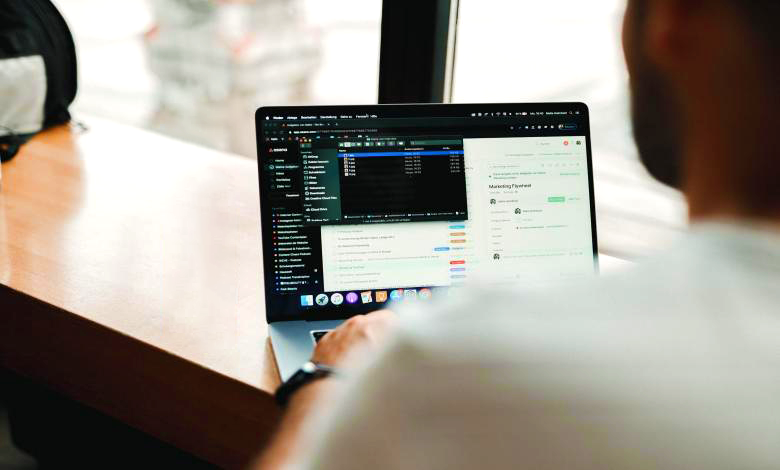 The growth of the Internet also invites new opportunities for careers around the world. If you are living in Bangladesh, then you can tap into alternative sources that allow you to enjoy more of making money online.
Specialization in marketing also leads to a variety of choices that can help you to tap into the perfect career field. A variety of possibilities are available, all of which can invite you to the position you desire for marketing jobs in Bangladesh.
Basics of Online Marketing Jobs
There are growing opportunities online to assist companies that have a website. In general, most businesses have a website to complement their regular business. Larger corporations to entrepreneurs are beginning to move into online opportunities that can assist them with the new developments and advertising possibilities online.
To manage the development and growth of their business, there is a need to have an individual who understands digital marketing. You can tap into a growing network that is either overseas or in your area to provide the support required.
Online marketing jobs come in various formats for assistance. Many are based on contractual work, allowing you to work independently and link to the company. With this option, you will have the flexibility to offer marketing to more than one entrepreneur or business.
You can also look for jobs in Bangladesh, allowing you to move into a full-time position for a growing company. This means you will need to implement specific strategies for digital marketing as a part or full-time position. If you are looking for a job then have a look here: Looking for a Job? Prepare Yourself Well for the Interview.
Types of Online Marketing
The full-time jobs in Bangladesh contractual work opportunities allow you to tap into specific areas of expertise. Most marketers will understand and highlight one type of marketing. Others will offer a rounded experience and credibility for the marketing position that is required.
When you begin applying to different positions, you will want to know exactly what the terminology is as well as what is required for specific positions. Following are some of the areas of expertise you will want to be familiar with.
SEO Jobs
Getting higher in the search engines at a global level as well as in Bangladesh is a priority. The SEO jobs focus specifically on building a reputation through search engines.
You will be responsible for the equations and search engine algorithms to build an online reputation and to rank higher in Google as well as other search engines.
PPC Jobs
Many strategies that are used with online marketing or digital marketing are through PPC or pay per click. This means that you will need to follow specific strategies and equations to automatically build a business for a higher ranking in Google and in Bangladesh search engines.
The PPC jobs require you to use specific search engine equations that will help to get clicks that build leads, higher traffic, and final sales for different websites.
Content Marketing
If you have an understanding of wording, then you can focus on content marketing for jobs in Dhaka or Bangladesh. This focus comes with writing articles to build search engine ranking.
There are also forms of content that are based on writing direct sales letters or e-mails to customers. Content marketing is a specialized area that has dominance over internet marketing, leading to many possibilities in the career field. So being a content writer, this could be a great platform to expand your future career.
Social media and Web 2.0.
Many that are interested in online marketing also want to connect through dynamic content. If you understand social media, blogging, comment writing, and other links to moving content, then you may want to specialize in Web 2.0 options for a job.
This approach allows you to work with active and moving content, pictures, and other trends while building a reputation and links to business.
Direct Marketing
Many businesses are focusing on building leads and search engine ranking. However, they are also interested in sales from their website. Specializing in direct marketing, e-mails, and setting up strategies that lead to sales will also help you to find more opportunities with jobs in Dhaka, either through contractual work or on a permanent basis.
How to get into Online Marketing?
The specialization in one area of online marketing will instantaneously lead you into specific types of jobs. You will want to combine your specialty areas with available opportunities for jobs in Bangladesh. There are many companies that are seeking professional marketers that can give them the solutions needed for the building and success of their website and business.
When you are looking at jobs available, you will want to have a strong track record for the job that you desire. This will assist you with the available options while setting you ahead from others that are looking at the same position. Educational background and credibility through experience will help you to stand out to businesses that are in Bangladesh while providing you with more opportunities.
The resume that you create should help you to remain distinguished among companies through education and experience. You will also want to look closely at the requirements for each business. Changing your cover letter and your resume to fit with the specific credentials of the position allows you to grab the attention of those interested in your experiences.
You will want to create an online resume that can be uploaded on different websites to stand out to those in Bangladesh. By showing compatibility and focusing on specific job opportunities, you will easily be able to find the perfect job. To get some help have a look at our CV Writing Guide: How to Write a Good CV.
Final Words
The ability to create a future in the career field you desire begins with knowing how to move into the correct position. If you are living in Bangladesh, then you will want to find specific ways to begin a career in online marketing.
Understanding how to move into this field and build your resume while specializing in specific areas of marketing also helps you to connect to the jobs you are most interested in.
We hope this write-up will help you to get your first steps in the gigantic arena of Online marketing in Bangladesh. All the best!