Jobs
Tips & Guide
5 tips to write a proper cover letter or a job application letter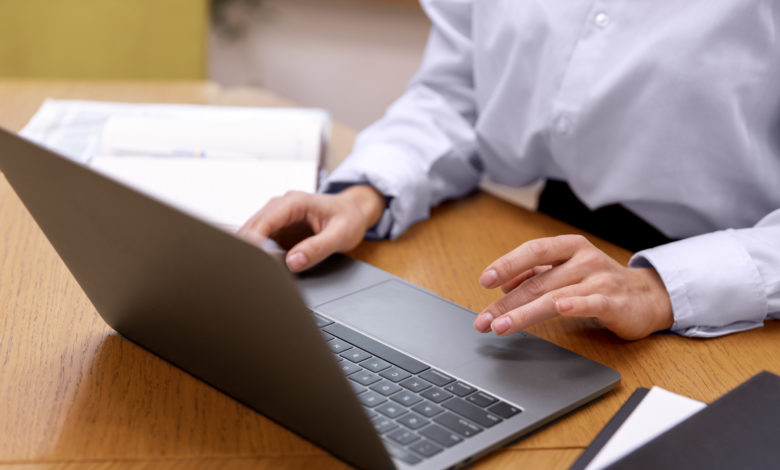 Whether you are a fresh graduate looking for your first job, or a working veteran looking for a change, knowing how to write a winning job application letter is vital to landing great jobs in Bangladesh. With hundreds of applications being submitted for job vacancies, it is difficult to stand out amongst the crowd without something eye-catching to draw the attention of the recruiters.
A resume – while quite informative – lacks a personal touch and can often be overlooked by recruiters in a time crunch. This is where a job application letter comes in handy.
If you want to learn tips and tricks to writing a compelling job application letter, then keep reading this article till the end!
What is a job application letter?
A job application letter, more commonly known as a cover letter, is a brief piece of writing that accompanies your resume or CV when applying for a job vacancy. Ideally, this letter includes details about you that are not already listed on your resume. While the resume/CV is meant to be an objective document that outlines your work experience and skills, a cover letter is tailored to the specific job application at hand.
In this letter, you highlight some specific skills that will make you a desirable candidate for that particular position and mention a few things you admire about the company you are applying to. Below are 5 tips that elaborate further and will help you write a winning cover letter to land you that first job interview!
5 tips to make your job application letter stand out
1. Do Your Research
A cover letter provides a great opportunity to showcase your knowledge of the company. Before starting your letter, take a look at the company website to get an idea of who they are, what they do, and what values they uphold. The mission and vision statements will give you an idea about the corporate culture, and you can play them to your advantage by highlighting common qualities that you possess.
Additionally, you can look for unique facilities or programs that they showcase either on their website or that are featured in news articles – mentioning these programs in your letter will show recruiters that you have done your homework before applying.
2. Use a Professional Template
A good professional template is crucial to making a good first impression. Without a properly structured letter, recruiters will not be eager to go through the contents of your letter. This may result in your application being overlooked altogether!
Here is our suggestion for a good cover letter template:
3. Stay Concise
Conciseness is key when it comes to job applications. As previously mentioned, recruiters have to go through hundreds of applications in a very short time. So the easier you make their tasks, the better for your own. To do this, your cover letter must be short and to the point, covering only the most essential information that will get you noticed for the role.
It is advised to make a cover letter no longer than 1 page and it should be well structured with a defined introduction, body, and conclusion. A more impactful approach could be to highlight some keywords that are covered in the next point.
4. Mention Keywords
When you first come across a job vacancy post, you will typically find a list of job responsibilities the position covers as well as a list of requirements the candidate should possess. Make sure to include some of those points in your cover letter (whichever are most applicable). Some organizations use software to filter through resumes, so these keywords help your application pass through the system to move on to the next stage of the hiring process.
5. Proofread Your Work
Proofreading your letter is a very important step in the writing process. It is easy to overlook mistakes while writing, so make sure to go through the letter once done to fix small mistakes like spelling and grammatical errors. These small mistakes can be quite off-putting to recruiters and can lead to a bad first impression.
You can use helpful checking tools like Grammarly to make sure your letter is professional and well-written.
Conclusion
Applying for jobs can be a tedious process and can sometimes lead to disappointment. However, as long as you keep trying and keep working on your application materials, you will start seeing positive results in no time.
Hopefully, the above tips will help you write your next job application letter. By following the simple tips, you are sure to stand out amidst the sea of applicants and get called for that first interview at your dream job!
Check out BikroyJOBS – #1 Job Portal for Entry-level and Skilled Jobs to find hundreds of job listings. We wish you all the very best for your professional career!
FAQs:
Do I need to submit cover letters with my job application?

Absolutely! Submitting a cover letter along with your resume/CV is a surefire way to get recruiters to notice your application. Unless explicitly stated to not send in a cover letter, it is advisable to send one for any job vacancy you apply for. As recruiters receive hundreds of applications, it is a wise way to stand out amidst the crowd with a personalized cover letter.

How to write a cover letter for an email application?

When applying for job vacancies via email, you can either attach your cover letter as a PDF attachment or simply write it directly on the email body text. This is a convenient way to politely introduce yourself to the company while also providing useful information right in the email – making it much easier for recruiters to go through your application.

How long should the job application letter be?

It is a best practice to limit your cover letter to one page. So your letter should be between 250 to 400 words. Be careful not to exceed 500 words as it will become too long and recruiters will be reluctant to read!

Where can I find good cover letter templates?

A simple search on Google will yield you thousands of results for templates you can choose from. To be on the safe side, ensure the template you follow has the same basic structure as mentioned in this article.

Can I use the same cover letter for every job application?

Unlike resumes or CVs, a cover letter is a personalized letter to each organization or position you apply for. It is preferable to include specific details of the organization as well as keywords mentioned in the job vacancy post to show that you have done your research. You can create your own customized cover letter template and modify it according to your job application needs!

Facebook Comments
Back to top button