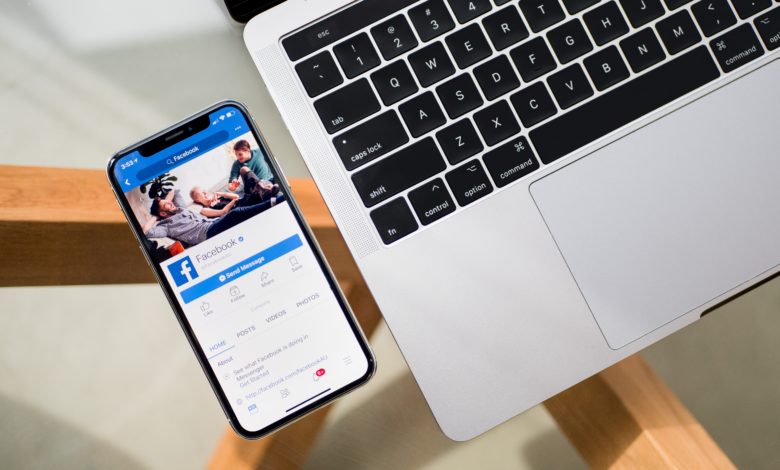 With time, social media has no longer been just a platform for communicating with friends or family members; one can even acquire a job depending on social media skills! These days, one of the most important positions for different organizations is 'Social Media Manager'. Along with the recruitment of a skilled workforce in this sector, job opportunities are also increasing. Traditionally, those who work in this position are under the Sales and Marketing team, but it may also be under the IT department depending on the organization structure.
Specific skills and experience are required to get a job as a Social Media Manager. In today's event, we have discussed all these skills you will need and how to get Digital Marketing jobs in Bangladesh.
What is Social Media Marketing?
Social media marketing is all about advertising your product/service through various social media platforms such as Facebook, LinkedIn, Instagram, YouTube, etc. Where your customers are spending a significant time.
Why is social media marketing necessary? Nowadays, almost everyone is active on these social media platforms. And most of the customers can be found on these platforms most of their time. So these platforms have been chosen as a medium to reach them.
Responsibilities of a Social Media Manager
From large to small, there is a massive demand for this profession in almost every organization. Companies offer career in SMM to promote their products/services to their customers. There was a time when IT firms and private companies used to employ Social Media Managers but now many government agencies and ministries are hiring Social Media Managers to facilitate their promotion.
Things Social Media Managers do:
Plan promotional strategy of various products/services of an organization.
Prepare product/service-related content and post regularly and check if they are up to date.
Monitor the performance of various posts and prepare reports regularly.
Plan and implement various social media campaigns.
Provide necessary guidance and training to social media editors, content creators, and customer support teams as needed.
Create and monitor budgets for various campaigns.
Communicate with the Sales and Marketing team regularly.
Skills Required to Become a Social Media Manager
The Internet is revolutionizing online media around the world. Most businesses are ensuring their online presence. Thousands of promotional campaigns are being conducted online. And the Social Media Managers are working to present the business and social image of different organizations in front of everyone.
Being a Social Media Manager, campaign sorting techniques, and content creation skills can give you a reputation and a handsome income. Let's take a look at the skills which will put you ahead in building a career as a SMM:
Editing Skills: Images usually attract more views than texts on social media content, and therefore it brings additional opportunities for someone who has image editing skills and working experience. If you have an idea about Photoshop and other tools, you can edit the image and upload it without relying on the designer if needed.
Writing Skills: In addition to editing, you need to have experience in writing as a Social Media Manager. Posting content with language fluency and communicating regularly with customers will bring additional benefits. In the case of writing, always try to be aware of spelling.
Awareness About Customer Needs: The primary responsibility of a Social Media Manager is to increase awareness about products/services by building bridges with customers. Different campaigns have to be designed according to customer attitude, current trends, and various events.
Familiar with Search Engine Optimization: A Social Media Manager needs to know about Search Engine Optimization or SEO. Customers can be easily reached by using the right keywords or blogging, and that's why you need to learn more about SEO and content management.
Experience in Running Paid Campaigns: Paid campaigns are crucial for running promotions on social media platforms. So as a Social Media Manager, you must have a sound knowledge of this. You need to know when and how to optimize your campaigns to succeed as a Social Media Manager.
Eligibility to Apply as a Social Media Manager
Skills, as well as qualifications, may be required to apply as a Social Media Manager in an organization:
Educational Qualifications: Bachelor's degree in Marketing / Business / Media Studies is required for most Social Media Manager job posts.
Income of a Social Media Manager in Bangladesh
Salary may vary in the role of Social Media Manager depending on the organization and experience. At the beginning of the working life, the salary can be around BDT 20,000 – 30,000, and with experience, it can increase up to BDT 50,000 for an SMM career in Bangladesh.
Career as a Social Media Manager in Bangladesh
Everything is becoming more online-centric, and almost every organization creates different content to promote themselves on social media. The companies also hire experts to provide various inquiries and feedback to their customers.
These organizations need skilled and qualified Media Managers to create organic marketing, PPC campaigns, social media, email marketing, ads, PR (Public Relations), and other social media strategies.
In Conclusion
By working as a Social Media Manager, these skills also help you promote your products/services, expose the business to customers, and generate income opportunities from various marketplaces as a freelancer.
So if you want to engage yourself in an SMM career in Bangladesh, acquire the necessary skills and start the journey towards an exciting career. To do so, you can take help from BikroyJOBS to find Social Media Manager jobs.
We wish you a bright future for your career!
FAQ
Is Social Media Manager a promising career in Bangladesh?
As long as companies are fighting for their online presence, this career will always be in demand. Besides, Social Media Managers are generating more salaries than in previous years in the context of Bangladesh. So, yes, social media management could be a promising career for those who want to pursue an exciting and rapid career.
Are Social Media Managers in high demand in Bangladesh?
Yes, more organizations are coming online and spreading their presence through several social media platforms. This leads this career to high demand and offers attractive salaries for employees.
How much does a Social Media Manager earn in Bangladesh?
The salary of a Social Media Manager could vary depending on their skills and experience level. The average salary of a Social Media Manager in Bangladesh is around BDT 3,60,000 annually.