Jobs
Most Sought After Skills in the Bangladesh Jobs Marketplace in 2015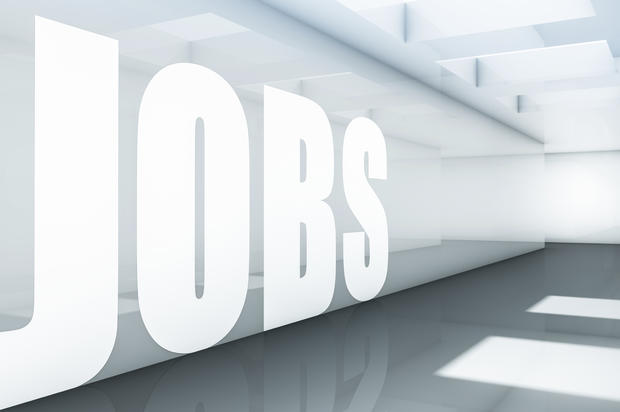 The most sought after skills in the Bangladesh jobs marketplace are changing. Empowered by joint efforts and programs of the International Labor Organization (ILO), the Bangladesh Employers' Federation (BEF), the National Coordination Committee for Workers' Education (NCCWE) and the government of Bangladesh, more areas of employment and jobs in Dhaka, other cities and towns are now available to workers for 2015. Industry experts agree that larger numbers of apprenticeships in areas of strong job growth will benefit both the workers and the Bangladesh economy.
Industries with Current Openings for Jobs in Bangladesh
Areas of industry in Bangladesh currently advertising new job openings for the country's workforce include:
• Motorcycle Mechanics. – There is now an increasing demand for skilled workers, both men and women, in the motorcycle servicing industry. Job applicants with good technical and mechanical training are needed to fill many job vacancies this year. Companies like Uttara Motors Service, Walton, HS Enterprise and TVS now have jobs available, and many of these employers offer some technical training to job applicants. However, young workers entering the job market with mechanical training from such schools as the Bangla-German Technical Training Centre are very attractive applicants who are likely to be hired.
• Ready-Made Garment (RMG) Workers. – With support from the Bangladesh Garment Manufacturers and Exporters Association (BGMEA), the ready-made garment jobs sector continues to grow and expand. The RMG businesses and factories located in Ashulia, near Dhaka, are now seeking skilled workers to fill job openings. The Centre of Excellence for the Bangladesh Apparel Industries (CEBAI) is offering job training for this type of employment near RMG facility locations. Retail and Internet-based sales, marketing jobs and customer service positions in this industry are also now available.
• Welders. – Skilled workers in welding shops and factories are needed throughout Bangladesh this year. Students in the welding lab at Barisal School and College outside Dhaka gain excellent training in welding skills, and there are many other places around the country to learn the welding trade. Barisal now offers welding programs for the National Technical and Vocational Qualifications Framework Level 1 and Level 2 skills training. This school also plans to include electrical installation jobs training programs soon, preparing students for jobs in Bangladesh.
• Fire Safety Inspectors. – Along with responding to all reports of fires, the Fire Service also must certify each factory's safety to prevent future blazes, damage and worker injury. The ILO and other fire-safety supporting organizations offer periodic training in Dhaka for jobs in Dhaka and other cities. Well-trained fire safety inspectors are essential for improving and maintaining safe, secure working conditions in manufacturing and other industry buildings and facilities. They help factory owners and operators understand and implement all rules and precautions to promote fire safety in the workplace. Job vacancies are now available to be filled by competent fire inspectors.
• Renewal Energy Technicians. – The Bangladesh government is now placing strong importance on alternative energy sources and businesses like the solar energy industry. Because of the shortage of electricity and other energy sources, Bangladesh has needed to rely on imported fossil fuels and other raw materials for energy and power generation. Since the demand for solar home power systems is rapidly growing, there is increasing need for trained employees for green jobs like solar system technicians, installers and green energy-related entrepreneurs.
• Banking and Accountancy Jobs. – Many diverse businesses, especially in Dhaka and other cities, need well-trained accountants for their financial departments. Very active banks like Southeast Bank are now advertising such available job positions as Bank Senior Officer, Probationary Officer and Trainee Cash Officer. IFIC Bank recently advertised an open Marketing and Sales Manager job and a Home and Mortgage Loan Officer position, both for experienced banking staff. Other similar finance jobs in Dhaka are currently being advertised.
• Airlines Jobs. – Biman Bangladesh Airlines has posted ads for an Assistant Phones job in Communications. This airline's major hub of activity is Shahjalal International Airport in Dhaka, with other main business locations at international airports in Chittagong and Sylhet. This busy airline has flights to 16 different countries and is an important source of job vacancies and employment at these airport locations.
In addition to these areas of employment, there are numerous jobs now available in agriculture in rural farming areas outside Bangladesh cities. Also, since city dwellers regularly purchase many agricultural products produced in these farming locations, wholesale and retail sales personnel as well as transporters and distributors are needed for transporting, distribution and sales of these food products.
Another source of income for residents in Bangladesh cities and towns with Internet connections is Internet marketing jobs of all types. This kind of work is plentiful with flexible hours well-suited to students and many young people. Web programming and design are also available online job options that often pay well for workers with good skills. Also, call centers that depend on use of Internet phone systems for telemarketing, sales and billing department finance jobs are often located in such urban locales with reliable Internet service. Without question, both the current job market and variety of desired worker skills in Bangladesh are innovative, diverse and growing at a steady pace for 2015.