Jobs
10 Entry Level IT Roles in Bangladesh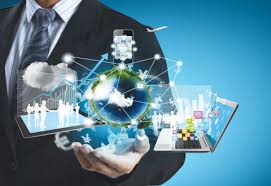 With the advent of the internet, we are currently experiencing a revolution in terms of jobs world wide. This is especially true with IT careers. If you live in Bangladesh, you should know that a variety of technology jobs are opening up to qualified candidates. For IT, here are 10 entry level jobs in Bangladesh:
1. Systems Engineer
If you have knowledge of virtual machines, Linux, and Microsoft software, you can create custom systems for a variety of businesses. Systems engineers often go on to have successful careers in IT.
2. Financial Analyst
Though it may sound complex, if you love working with numbers, you can find a job with a bank, insurance company, or telecom firm that needs personnel with mathematical skills. This is one of the most secure it jobs you can have, and it opens the door for long-term careers.
3. Sales Representative
Most entry level sales representative positions don't require a degree or certification of any kind. If you are able to work with computers and love talking with people, you can land a job in sales that will provide a large upside of income potential.
4. Copywriter
Not traditionally thought of as an IT role, this position is actually integral to every technology business. Without good writing, nothing can get sold, and thus no technology can be funded. So, if you possess good written English skills, you can become a copywriter at a technology, firm, media company or other business by displaying your work. If you love words, and are a creative person, this could be for you.
5. Software Developer
If you possess strong experience or a degree in computer science, you are qualified for an entry level position in of the most lucrative fields in the world. Developing software is something that every business needs. Software can range from virtual machines, to user interface design, to custom WordPress coding. Learning how to program is a valuable asset to your entry level IT search.
6. Graphic Designer
Did you know that you don't need formal credentials to get a job as a graphic designer? If you love art, creativity, and design, you can teach yourself the skills necessary for this field or even learn on the job. With so much demand for graphics, this is one of the fastest growing computer jobs around.
7. Data Entry
Many companies need hard workers who can stay organized and type fast. Data entry jobs are a great way to make a living if you're starting out in IT. Often times, these positions offer flexible hours, great pay, and even opportunities to work part-time or from home.
8. Database Administrator
A high demand job, this position will cement your role as a go-to results oriented professional. Handling requests, coding custom protocols, and collaborating with other IT professionals will be a daily part of your work.
9. Network Engineer
Networking runs the world's most successful companies. By engineering routers, modems, and more, you will know the workings of a company's most important infrastructure. Cisco is an example of a company that hires network engineers in Bangladesh. Prepare your resume and emphasize your IT experience for this role.
10. Storage Engineer
With data becoming larger and more complex, every serious business needs a professional storage engineer. If you love databases, and love big data in general, you can land an entry level role that will give you the responsibility necessary to move up even further.
The IT field is growing at a rapid pace. This is especially true for Bangladesh, as many foreign companies choose to hire skilled technology workers that come out of its many institutions and training program. If you are looking for an entry level IT role, start with one of the 10 great jobs mentioned above.