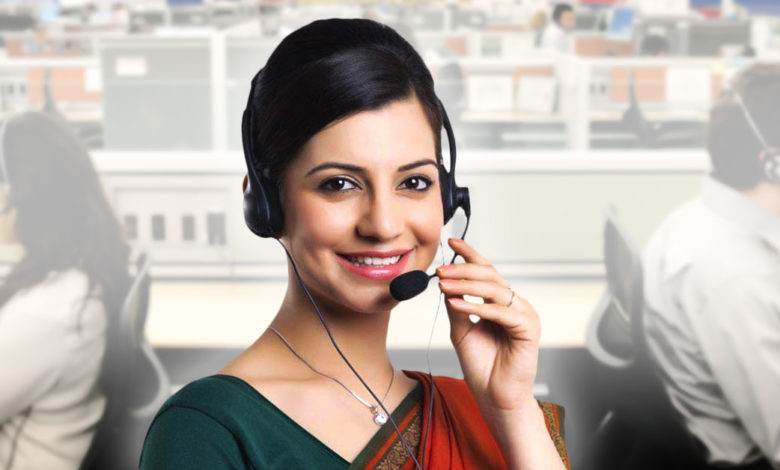 In recent years we have clearly seen a shift in career prospects throughout the country.
We hear less about the typical 9-to-5 jobs and more about money being made through the internet. The newer generation of working people rarely page through the job circular anymore, but rather spend most of their time on the internet or expanding their social network – all in hopes of finding the perfect job.
High-salary jobs are no longer limited to top-level executives, they now include lower-level jobs as well. With the rise in internet-enabled services such as ride-sharing and the ever-growing base of online shops, a large number of people are shifting away from conventional jobs and taking their services to the internet.
With the drastic change in employment patterns, we can take a guess at what kind of work will be popular in 2020. In this article, we will take a look at some of the most prospective jobs in Bangladesh for the upcoming year.
Though there are countless jobs in the market, with each one as prospective as the next depending on the sector you are looking at or are qualified for, here we have listed the top 5 fastest-growing jobs in Bangladesh.
Call Center Jobs
Call centers are an integral part of any service-oriented company. Maintaining a good relationship with customers is essential for businesses to make a profit, and the best way to ensure they are in good standing is to invest in superior phone operated services and hire quality employees to play the role.
But what benefits does this job provide for you? Here are some of the main advantages of working as a call center agent:
Higher Income
Compared to other entry-level occupations, call-centers make for relatively high salary jobs. Call center agents are provided with additional monetary benefits to work during specific time slots, such as during the night or during the holidays, and they can receive overtime pay as well. If you work as a call center sales agent, you will have the added benefit of earning commission every time you make a sale, along with your base pay.
You also have the opportunity to receive fringe benefits that the organization might provide to their regular employees.
No Experience Needed
One of the biggest challenges most people face when applying for jobs is getting rejected due to lack of experience. Fortunately for you, being a call-center agent virtually requires no prior experience as it is a fairly straight-forward job. As long as you speak Bangla or English and can memorize a script, you're good to go!
Low Work Pressure
Compared to other jobs that require you to work on multiple projects throughout the week, call-center jobs are very straightforward. Your jobs are pretty standard on a daily basis and there is no hassle of thinking about your tasks once you go home. If you work a standard 40-hour week, you have the remaining time to de-stress and enjoy life with your friends and family instead of worrying about upcoming deadlines, etc.
Gateway to Better Job Opportunities
If you have a long-term goal of working at a great company in an esteemed position, we would recommend that you start out as a call center agent for them. Internal hiring is a big thing with most companies as it means cutting down on recruitment costs significantly by hiring someone who is already familiar with the organizational culture and background.
By becoming a call center agent for your desired company, you are already one step ahead of other potential applicants as you will have inside knowledge into how the company operates, and this will get you that much closer to your ultimate dream job.
Marketing & Sales Jobs
With the infinite number of new products, services and the increasing degree of competition between rivaling companies, the need for strong marketing and sales personnel is higher than ever. Marketing has always been an important function for businesses as it directly impacts sales and profits. This is why companies are always looking for new marketing employees to bring in fresh ideas to the business.
With the rapid growth of e-commerce, many organizations are turning to online promotional campaigns as well. Nowadays many of these online businesses are looking for internet-savvy people to handle their marketing needs – to spread the word about their products and services online.
Working for a marketing and/or sales team will grant you the following benefits:
Great Salary
Much like the previous occupation, this type of job offers a high pay as well. Marketing is an important function for businesses and it makes or breaks a company's image to customers. Therefore, what type of work you put in greatly impacts the company as a whole. This is why marketing teams are paid quite a bit, to make sure you are doing a fantastic job of promoting the brand properly.
Transferrable Skills
If you learn basic marketing and sales tactics, you can put those skills to use in virtually any company you work for later on. The best thing about knowing how to sell a product is that it does not limit you to one organization – you can use these skills in any number of jobs in a varied selection of industries. Your skills will open up many doors for you and in the future, they can lead to any number of career paths for you to pursue.
Better Job Security
While many business functions run the risk of becoming redundant over time, it is less likely that businesses will stop needing a marketing and sales department. Products and services are the core element for any business, and being able to sell them efficiently is a must. This is why, as a marketing and sales employee you are at a lower risk of losing your job due to redundancy.
Driving Jobs
With the introduction of Uber and other ride-sharing apps, the demand for riders has increased exponentially over the years. This has provided a great new employment prospect for blue-collar workers who have their own vehicles.
By enlisting your services with ride-sharing apps, you can achieve certain perks:
Freedom and Flexibility
The best part about ride-sharing services is that drivers get to decide when they want to work and for how long. Your daily productivity is completely up to you and there is no pressure of meeting a certain quota in a day. The ride-sharing companies do not monitor your work too closely, they only keep track via GPS and are concerned with any customer complaints they might receive. Therefore, by becoming a rider you have the freedom to work on your own terms and are not obligated to answer to any higher authority.
Attractive Earnings
A recent article from The Financial Express revealed that a rider can make an average of BDT 40,000 to 60,000 every month, with an average daily income of BDT 1,700 if they work full-time. The best part about enlisting with a ride-sharing business is that they only keep a small percentage of your total earnings – the rest of the funds go directly to you. This is a fantastic way to make a lot of money compared to traditional driving jobs where you only make around BDT 20,000 a month.
Delivery Jobs
If you are a vehicle-owner wanting to provide services with it – but are not interested in directly interacting with customers as in case of driving jobs – then becoming a delivery person might be a great choice for you. The job is fairly straightforward and relatively hassle-free so long as you know Dhaka city like the back of your hand!
Currently, the two most popular delivery jobs are associated with food delivery apps such as Hungrynaki and Foodpanda, and package delivery services as with Daraz.
Much like with driving jobs, the benefits are as follows:
Better Flexibility
Similar to ride-sharing, you can have improved flexibility in determining how long you work each day. You get to decide when to offer your services, in what locations and for how long in a day. You can simply log in to the app any time you want and start delivering!
Superior Earnings
In general, a deliveryman signed with these apps makes an average earning of BDT 700 each day. This is a very good amount considering a low initial investment – most delivery jobs require only a bicycle, which is much cheaper compared to automated vehicles. For a blue-collar job, a daily pay amount as high as this is quite rare.
Freelance and Part-Time Jobs
Freelancing and part-time jobs have become quite prevalent among the younger generations. I myself am a part-time writer here at Bikroy and it definitely has its perks!
Some of the most lucrative freelance jobs include graphic designing and data analytics.
Graphic Design
This is a very broad spectrum of tasks, covering multiple types of media. The work of a graphics designer is to create compelling visual communication that sets a company apart from the rest.
As a freelance graphic designer, your job would be to enlist your services with companies and create eye-catching and creative visuals – whether it be their logos, advertisements, apps, or even websites, you would be responsible for creating something that will grab people's attention.
Data Analytics
There has been a recent upsurge in demand for data analysts – but there aren't enough specialists to fill these roles. This is why becoming a data scientist is considered one of the best career choices you can make in the upcoming years.
Knowing how to work with a lot of data and being efficient in using data analytics tools like Python and SQL will allow you to make a hefty monthly income – all from the comfort of your own home.
The only limitation of this type of freelancing is that you will need to be specialized in data analysis in order to get frequent jobs from industry customers.
Conclusion
The year 2020 seems quite promising for internet-based employment as online services are steadily growing in demand each day. Soon enough, flexible jobs will become the norm and conventional 9-to-5 jobs will become outdated.
Thinking about applying for any one of the jobs mentioned above? Check out Bikroy.com/Jobs today to find job listings from hundreds of companies around Dhaka and other cities.
Frequently Asked Questions
Where can I find good job posts?
There are countless sources for job listings other than job circulars. Most job posts are made online on sites like BD Jobs, LinkedIn, and even Facebook. But the most convenient way to find jobs is to check out BikroyJOBS where you can find thousands of job listings all neatly categorized for your convenience, so you can search through and apply to the best jobs that you want.
What skills are necessary for getting these kinds of jobs?
It depends on which line of work you decide to go in, and the complexity of the tasks you will be required to do. However, there are some skills that are commonly desired across the board, namely soft skills. While your learned skills will definitely help make a good impression, it is the soft skills that can get you in anywhere.
How do I know if these jobs are suited for me?
Before deciding to apply for any job, it is best to do some first-hand research. Check out this article to find out what you need to know before applying for a job so that you can get a good idea about whether a job is well suited to you.
How can I write a good CV?
Knowing how to write a good CV is an important skill to have in order to get hired. There are countless online sites that will help you create a perfect resumé that lists all the right details about you. Check out this article here to find helpful tips on writing up a winning resumé that will definitely get you noticed by recruiters.