Mobiles
Tips on Buying a Used Mobile Phone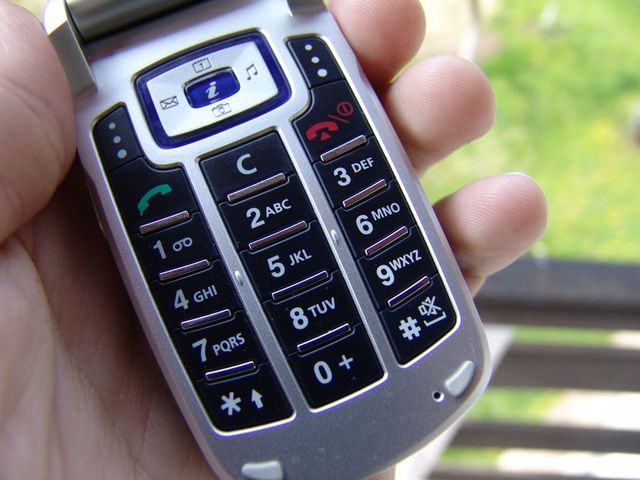 Whether your previous phone was broken or stole or if you're simply in the market for a new device, it can certainly be a wise decision to purchase a used mobile phone. Often times, you will find yourself able to purchase a used mobile phone at a price that is far less than what you would have paid for it new, provided you are not entering a two-year contract.
There are many people who have misconceptions with regard to why people sell their phones, often believing it is because something must be broken inside of it. While this could be true for a number of people, this is not always the case; chances are rather good that, with the right preparation for buying a used Samsung, Apple iPhone or any other used mobile phones, you can find a great phone for a great price.
Where to Look
For starters, there are a few classifieds websites to review. For instance, craigslist features a section where anybody can sell or purchase used blackberry phones, Sony phones, HTC phones, Nokia phones and many other brands as well. Note that going about this method will require extra precaution as you'll face a real person selling a phone that hasn't been refurbished by a reputable company.
There may also be a local venue from which a phone may be purchased. It is possible to find used mobile phones from a local retail store that regularly sells refurbished devices to users who are not seeking the cost of a brand new phone. To find a store in your local area, you can check the local phone directory or use the Internet to search keywords like "used cell phones Bangladesh" or using your specific area.
In addition, a number of other retail websites may sell used phones. Alternatively, there are auction websites like eBay, but you must make sure that the user is willing to ship worldwide and not within his specific country, such as the United States. Use a similar method to search for phones through this means: by using keywords like "used mobile phone" or "used Apple iPhone," depending on the particular brand you are interested in.
If you decide to purchase a used cell phone through a retail website, make sure you carefully choose a site that offers a warranty and a solid return policy. Because you cannot check the phone in person before making a purchase, you might get a phone that does not work as intended, so you'll want to return it for a different one.
Ensure that you fully read through the buying policies on each website you consider so you fully understand what it takes to return or exchange any phone that functions unusually. Some websites may charge a fee to restock the device, for instance. If making a purchase through eBay, make sure you carefully review the feedback ratings and comments to make sure your seller has a good reputation to rely on.
Checking the Phone
Of course, you always want to make sure you aren't getting ripped off for buying used. When you finally have the phone in your hands, there are a few things you need to examine to make sure it's worth the purchase.
First and foremost, look at the phone from all sides. While it might seem obvious, the thing you want to do is check for excessive damage. This is especially true on the edges since it means the phone has been dropped a number of times. It may seem to function properly now, but there could be problems further down the line as a result.
Check for cracks on the screen and play with the phone to examine its functions. Turning on the phone is the best way to check for cracks or for bleeding colors. Check all corners of the screen and make sure no tiny cracks are around. Cracks differ from scratches as cracks affect the real LCD while scratches are just cosmetic problems.
If you're examining a touchscreen without cracks, make sure the touchscreen does work in all areas, including the center, the top, the bottom, the sides and the corners. If there are physical buttons, make sure they're all in the proper place and show full function. This might include a home button, power button, keyboard letters, a camera button or volume buttons.
Look for liquid damage too; any kind of phone can seem to be in perfect working order but have liquid damage, which can allow a phone to work at first until the corrosion continues to eat at the internals of the phone. Check for discolouration at the headphone hack and charging port. If there is any green or yellow, it has been water damaged.
When applicable, pop out the battery and look for a small square or rectangular sticker on the edges. If it is white, then everything is fine. If it is pink or red all the way, it has been water damaged. There should be a similar sticker on the actual phone where the battery goes, so verify this is also white if the battery seems fine. It is not at all uncommon for someone to simply swap out the battery in an effort to fool a buyer.
Finally
You will want to confirm that your prospective phone has a clean ESN. This is typically the case if you need to purchase a CDMA phone for your provider, meaning that the phone does not have a SIM card and instead uses an ESN that must be free to use the device with your phone number. There are some cases in which a seller might try to get rid of a used mobile phone that has either been stole or is on an account that is delinquent. When either of these are true, it is possible that you would not be able to use it after purchasing it.
The best way to see whether or not your phone ESN is clean is to meet up with the seller at a local cell phone store, such as for Citycell or Bangalalink, and have the phone activated right then and there. Alternatively, you can simply call the customer service for your particular wireless provider and request that they verify the ESN for you. The ESN or the serial number can be read directly off of the phone, which should be somewhere underneath where the battery goes.
With these tips, you should be able to significantly reduce the risk or purchasing a bad used mobile phone from a shady seller. Of course, if you are not purchasing your phone from a local advert or from Bikroy, then you will not generally need to check the phone quite as thoroughly. However, it is still good practice on the off-chance that the refurbished phone you receive does not function as it is supposed to, which further expresses the importance of picking a website or a local store that has a solid reputation as well as a great return or exchange policy; any reputable company is always willing to work with the customer so that he leaves satisfied and ready to return for his next cell phone purchase.