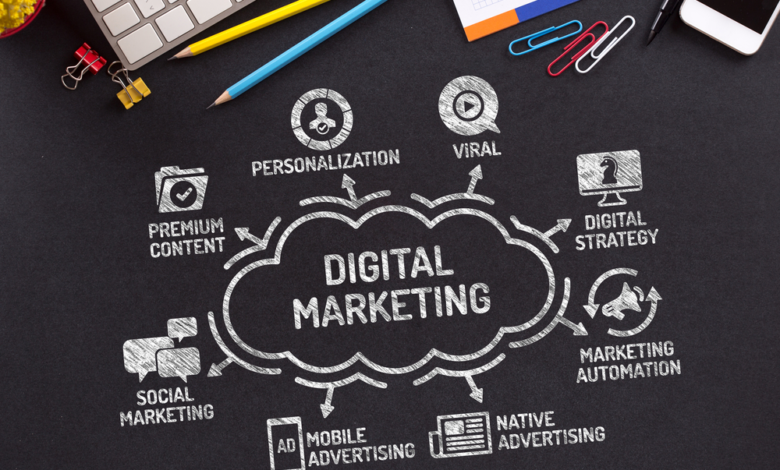 There is a stereotype that most software firms and tech companies only hire developers and designers in Bangladesh. Are they essential? Of course, they are. At the same time, Digital Marketing is a high-growth industry in which skilled professionals and dedicated individuals are in high demand.
If you want to grow your career as a digital marketer that lets you make big plans, spend time with your leads on Facebook, write catchy copies, Digital Marketing can be the perfect career path for you.
This is why we have assembled a list of all-encompassing Digital Marketing questions, one step at a time. We will walk you through different guidelines and current scopes of Digital Marketing jobs in Bangladesh.
Is Digital Marketing a good career?
Digital Marketing is a great career path. As we live in a digital world, traditional marketing is fading away as all the marketing budgets are allocated to Digital Marketing.
Organizations are being observant to spread their online presence and there is an increased demand for digital marketers worldwide.
An obvious fact is that you don't need to have a physical appearance to make Digital Marketing ideal. That means you can do and find your desired work from your home. Let's know how to kickstart your Digital Marketing career by following these 5 steps.
1. Create Your Website
It's not necessary to have several certifications before you step into the vast world of Digital Marketing, but eventually, you'll need:
To build your skills in Digital Marketing
To demonstrate that you possess those skills
The best way to do this to own a website. By creating your website, you are creating your lab where you can apply and test different marketing techniques- all without implementing someone else's site.
It's not only that, what else can showcase better than a website that you have done something from the scratch?
2. Focus on a single Digital Marketing channel to thrive
There are a few major Digital Marketing channels, including:
Search Engine Optimization (SEO)
Content Marketing
Email Marketing
Social and Display Ads
Now, when you are running your website, it will be way difficult in terms of time, effort, and resources to execute every single marketing channel over the site. We can suggest focusing only on one channel that suits your business the most. But which channel should you choose?
Let's know a bit more about the three most popular and effective channels:
Online Advertising
This activity involves buying ads on platforms like Google, Facebook, and Instagram. If you are willing to generate fast traffic on your website, this is the path you need to take.
However, if you are a noob, then it could be a bit risky for you. Managing online advertising is not just about turning them on and letting traffic flow to your site. You need basic knowledge and experience to not spend all of your budgets once.
So, the best practice is to set aside a small budget and then run the campaigns on a test basis.
Social Media Marketing
This activity involves building a following on social media handles and driving traffic from those platforms. As most of the platforms will allow you to post free content, you can take this as an experiment. So, social media marketing can be an ideal channel to start with.
Well, you should know that it's not only about posting something on your Instagram or Facebook, you have to choose and pick the best platform depending on your geographical area. To flourish, keep your eyes on trending events, news, and what users want to see.
Search Engine Optimization (SEO)
SEO is the practice of optimizing pages to rank high in search engines like Bing, Yahoo, or Google. SEO is not something that can drive thousands of traffic to your site overnight, instead, it will take time.
The best thing is that once you are ranking, you can get free, organic, and consistent traffic from search engines.
3. Learn more about your chosen channel
To do this, you can get help online by searching your chosen area. Look for a detailed guide, explaining every single thing you need to know, and which is updated. Being updated is a must, cause Digital Marketing is a fast-paced industry.
To get started with SEO, the most important parts you need to have a keen idea on:
Keyword Research: Keyword is the most integral part to get your content SEO-friendly. Know your keywords for your industry and apply them properly throughout your content to get the best results.
On-page SEO: It's a practice of optimizing your web pages to do better in SERP (Search Engine Results Pages). Common On-page SEO practices include optimizing content, title tags, URLs, and internal links.
Content Marketing: A strategic marketing approach based on creating and distributing valuable, relevant, and consistent content to attract your audiences.
Link Building: A practice of building one-way hyperlinks or backlinks to a website to a basic goal of doing better in SERP.
4. Execute your learnings properly
If you are planning to shape your body, you just need to go to the gym, it's not about how many workout videos you have seen. The same goes for Digital Marketing.
Don't just consume content, if you are planning something, you have to get down, get into the dirt, and execute. That's why you have a website. For SEO, it means focusing on fundamental practices like researching industry-based keywords, creating content, and building links. Just stick on hard-working with maintaining proper guidelines, nothing bad can happen.
5. Know the usage of free Digital Marketing tools
When you are starting with digital or Internet marketing, it can be tough for you to pay for premium tools. Well, not to worry, there are plenty of free ones around. Let's have a glimpse:
Google Analytics: You can see data like how many people are visiting your site, which pages they are visiting, how much time they spend, and many other important metrics from this tool from Google.
Google Search Console: See which of your pages have been indexed in Google or you can see the keywords you are getting a better rank.
Google Ads: Helps you to design your campaigns and run ads.
Converter kit: An email marketing tool from where you can manage up to 1000 subscribers.
Buffer: A free social media managing tool that will help you automate posting content.
Final Thoughts
Online Marketing is a constantly evolving field, which means you always have to be in learning, applying, testing, and refining. Attend courses, watch videos, listen to podcasts, read articles to always be in touch with current trends.
Besides, grow your network. It will not only help you to grow your career as a digital marketer, but it will also help you to find people who have new and different ideas to implement. After all, you can never have all the answers to this vast world of Internet Marketing.
Happy Marketing!