Jobs
Ride-Sharing and Food Delivery: A Promising Job Sector for Vehicle Owners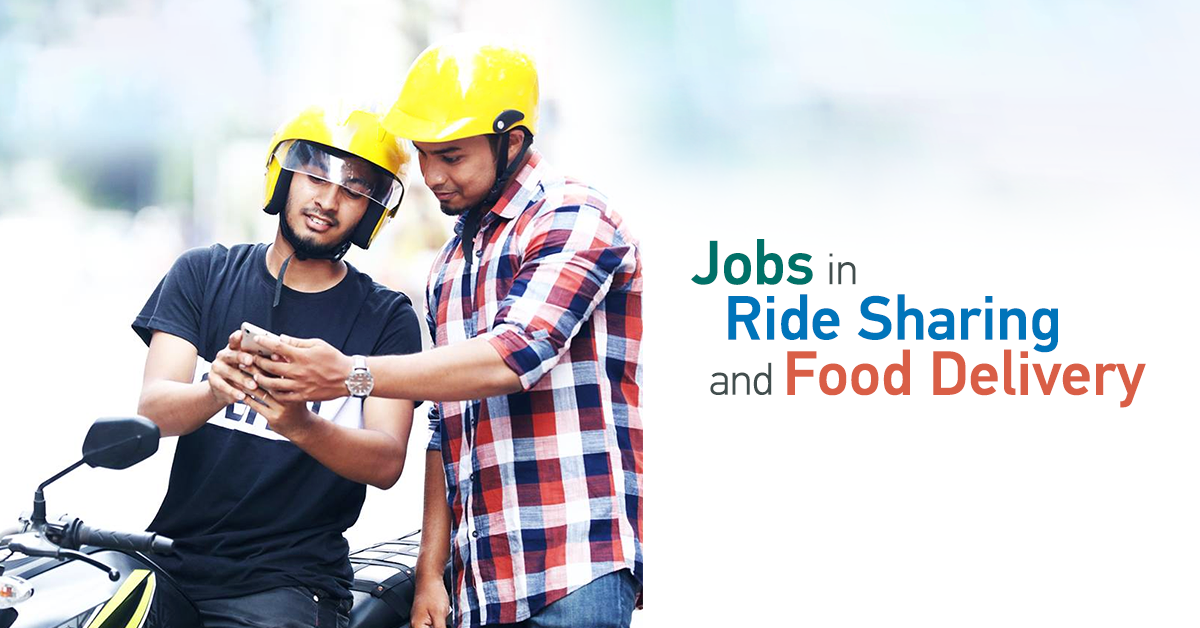 Uber, Pathao, HungryNaki, Foodpanda – if you're in Dhaka, these are some services you've definitely heard of. The internet now brings just about anything you need to your fingertips. Even though e-commerce has been around for some time in Bangladesh, mainly through businesses operating on social media, app-based services are the new and exciting thing that is driving the local tech industry right now.
In 2015, Pathao started as a local delivery service and later introduced ride-sharing services following the entry of U.S. based Uber into the Bangladesh market.
HungryNaki and Foodpanda emerged a while back as well, letting us order food from a wide range of restaurants and cafes using our phones. Soon enough, other app-based businesses (including ride-sharing companies) expanded into food delivery as well, bringing us UberEats, Pathao Food, and Shohoz Food.
Since these services provide ample convenience, they are very popular in major cities. As the industry grows, more and more vehicle owners are signing up. Now if you own a bicycle, motorbike or car, you can easily register with one or more ride sharing or food delivery companies as a way to make a few extra bucks.
The Job Market for Ride-sharing and Delivery Services
Both ride-sharing and online food apps have revolutionized the service and tech industry, merging them in ways that were never thought possible.
So what does all this mean for the job market?
With the growth of these two app-based service sectors, there is an ever-increasing demand for 'riders' – vehicle owners who sign up under these companies to offer the delivery rider jobs.
This business model allows companies' huge savings on the initial investment, by excluding the hiring process almost entirely. Instead of recruiting full-time or part-time employees, these companies now have contractual agreements with vehicle owners. These contracts allow riders to work under the company name and ultimately lead to a benefit for both parties involved.
Benefits of Becoming a Rider
Average Income
Riders can make a significant amount in monthly income from the ride-sharing job sector. According to The Financial Express, a full-time rider can make as much as TK 40,000 to TK 60,000 per month, which is around TK 1,700 per day. A part-time rider can make a monthly income between TK 20,000 and TK 30,000 or more, depending on how many rides they complete in a day. That comes down to around 850 TK from about half a day of work.
Riders pay 20% of their income as compensation for operating under the company name (and using the company app), keeping 80% to themselves. This is a great deal for riders as it earns them a significantly higher income than many jobs in Bangladesh.
In fact, this is so lucrative that a large number of motorbike owners have moved to Dhaka to register, and the subsequent income is allowing them to live quite a decent life in the metropolitan. A common example is university students who are working part-time as riders to help finance their living and education expenses in Dhaka.
Increased Freedom and Flexibility
In these line of service you are essentially running your own business of earning money for driving around the city. As contractual employees, riders are free to choose their working days and hours. There is no hard-and-fast rule or quota for day-to-day operations. As long as riders follow certain standards outlined by the company and provide the quality of service the apps are known for, they are not monitored or supervised very strictly – only tracking through GPS suffices. This gives riders ample opportunity to allocate their time to other activities – such as university work, other jobs or family time.
Cheaper Motorbike Prices
During 2017 there was a big cut in supplementary duty on the import of two-wheeler components, greatly lowering the price of finished motorbikes and allowing more people to be able to afford them. Since then, bike sales increased by nearly 50%. Many individuals can now afford mid-range motorbikes, which has further made it easier to register for app-based services.
Growth Potential of the Market
Ride-sharing and food delivery is an incredibly prospective market today. There is widespread demand for riders, and with the current rate of growth, the demand for riders will be very high nationwide. Transportation and food are essentials – everyone needs to eat and travel, and these apps are offering tremendous efficiency as we go about our daily lives. So there is ample demand, which means that if you are a rider, you're likely to always find work. Perhaps this is the perfect time for you to put your vehicle to good use and earn a significant portion – all the while deciding how you want to do it.
How to Become a Rider
If you think working as a rider or food delivery person is the right career choice for you, there's a few things you'll need to know before applying.
Requirements
First and foremost, you will need your own vehicle. This business model solely works around the concept of giving out contracts to existing vehicle owners. So the first step in your rider journey starts with having a bicycle, motorbike, or car. The type of vehicle will dictate which line of service you can go into – if you own a car, Uber is a great first choice for motorbikes Pathao, and for bicycles, you're better off doing food delivery. A smartphone is also a must as these services are exclusively app-based.
A second requirement is a proper license and registration. You need to be at least 18 years of age and have a legitimate driver's license to show that you are an experienced driver. Your vehicle needs to be registered with BRTC and has authentic documents that the recruiters will want to see before hiring you.
In addition to the documentation you provide upfront, the companies are likely to do a background check on you to find out any driving mishaps you may have had in the past or any other significant dents in your track record.
Who Should Become a Rider?
Virtually anyone that owns a vehicle and a smartphone can become a rider, but if you are someone already working a full-time job and have rigid deadlines and schedules, this line of work may not be a good choice for you.
Ideally, riders receive the freedom to work however and whenever they want to. This allows for people to either become full-time riders dedicating all their time to these services, or they can choose to become part-time riders – an option many students go for.
So if you are currently in-between jobs or have ample free time in the day – becoming a rider might just benefit you the most.
Conclusion
The 21st century so far has been a great time for innovation. For a developing nation, Bangladesh is making excellent progress in internet technology and the future is brimming with new prospects. With the booming app-based industry today, a lot of job opportunities have been created on this job sector. As a vehicle owner, you are now presented with plenty of opportunities to grab.
If you are considering taking on such jobs in Bangladesh, check out BikroyJOBS to find jobs for riders, and start earning money today.
Want to be a rider but need a ride? Check out the vehicles section on Bikroy to find listings of new and used motorbikes as well as four-wheelers.