Jobs
Tips & Guide
How to choose the best security guard service: 8 qualities to look for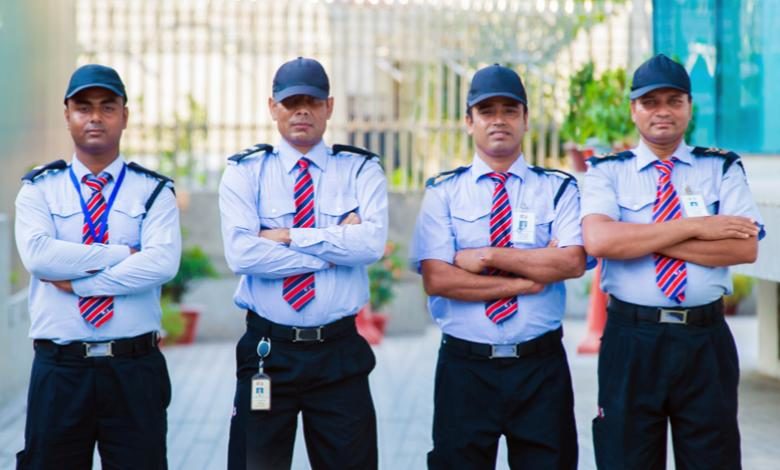 When your property or business needs additional security, you can't choose the first security service you find. Besides the size of your business, private security service is one of the essential budgets you should have. In the end, you have to provide a safe and secure place for your employees and properties.
There are plenty of options you can choose from, which makes the selection procedure a bit challenging. All you need is some dedication to research the market before settling for a particular security company, which helps you mark the red flags and quotations you need to check before proceeding.
So, if you are planning to ramp up your security, we are here to assist you. With thousands of ads posting, Bikroy.com has a clear perception of the aspects you should consider, and if you are looking for security guard jobs in Bangladesh, then here you go.
How to choose the best security guard service in Bangladesh?
If you are making decisions for your organization, you need to play a vital role in choosing the best security guard service. Consider the following aspects so you can make a bridge between budget and your requirements for your business:
Check the reputation of the organization: Reputation is considered vital in any business. If any organization has negative reviews or is unable to deliver services properly, people won't show interest in merging with them usually. Pick a security guard service that has the experience and good reputation over the years. Don't hesitate to ask for references and testimonials from their previous clients. In countries like Bangladesh, word-of-mouth referrals pay off. It will give you a clear insight into the company's ability that you are paying for.
Reliability: When talking about a private security guard service company, a reliable and trustworthy team can assure you of potential security threats and emergencies. After having a conversation with a security company, you must feel that their guards and other security priorities will be there when you need them. Or, if you are posting for security guard jobs, then make sure to talk to them openly about your requirements.
Customer service: To determine the best security guard service in Bangladesh, you need to go a long way, but in the core, customer service is essential. You need to make sure that the organization you are contacting is taking this business seriously and truly cares about your safety. If they do not respond to you or do not respond promptly, how can you count them when you need them?
Expertise: You won't hire a motorcycle mechanic to fix your broken chair, right? You would hire someone who can fix wooden furniture and get it right. The same goes for hiring a security guard service. You will find several types of security guard service companies here in Bangladesh. Not every company among them has the same capability. Some are experts in providing securities in commercial areas, or some have expertise in patrolling residential areas. So, take your time to think about your needs and pick a company with expertise in that particular field.
Pricing: You get what you pay for. Know your budget and if you want to cut down your cost, find a company that can meet your needs within your preferred budget. If you like a company and they are asking for a lower allocation than you have decided, then you might need to expect any of the following:
Hidden cost: Before signing the contract, be sure about the hidden fees. You might need to pay for patrolling, overtime, or supervising.
Lower paid guards: Companies charging below-average prices normally underpay their guards, and that can cause low loyalty issues.
License and Insurance Policy: Ensure the security guard service company has the proper, up-to-date license and insurance policy to show. Know that there could be multiple license criteria applicable for different metropolitan city areas in Bangladesh. So, if you are hiring the same security company for different locations, make sure they have the proper license to serve in that area.
Hiring Process: It could be an accurate parameter of how a security company employs its guards. Ask the company about its hiring process. Do they conduct background checks after posting ads about security guard jobs in Bangladesh? You want to be sure about their working process and condition.
Security Technology: In this digital era, security technology keeps evolving, and organizations that can update accordingly are more likely to provide the best security protection. So, while consulting about service, ask the type of technology they are using and how well-trained guards they have. For example, many security guard service companies provide real-time reporting for their guards, which means you can always track their location and get instant alerts of any incidents.
Final Words
Sometimes finding the best security guard service can turn into a daunting task, but we hope that the above-mentioned aspects can save you a lot more time in the future.
If you have multiple companies in your mind, rank them based on the strengths and qualities mentioned above to evaluate their security guards. If you plan to post an ad saying security guard jobs in Bangladesh, you can go through the same criteria.
Stay Safe!
FAQs
Which are the best security guard companies in Dhaka?
According to Google, the best security guard companies in Dhaka are:
Elite Security Service Limited
Orion Security Service Limited
Secure Line
Aegis Service
Safeco 24×7 Security Services Ltd.
How to choose the best security guard service in Bangladesh?
The following aspects will help you to pick the right security guard service:
Check the reputation of the organization
Reliability
Customer Service
Expertise
Pricing
License and Insurance Policy
Hiring Process
Security Technology
How to get security guard jobs in Bangladesh?
To build your career as a security guard, you can search for security guard jobs on online platforms like
BikroyJOBS
or in newspapers.