Jobs
Job Search Guide – Plan Your Job Search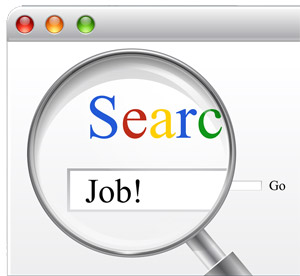 With many people out of work, the job market can be extremely competitive. There are ways to stand out from your competition that will require some work, but many job seekers don't perform many of these simple steps in their job search. When you do research and tweak your CV for jobs in Bangladesh or jobs in Dhaka, you'll be ahead of the person who didn't. This will help you find a job with steps and advice to writing your CV to the job search itself and finally the interview process.
Writing Your CV
The resume is one of the first bits of contact you'll have with an employer or hiring manager. It's your introduction and should be professional and polished. If it's not, the hiring staff will toss it before anyone with authority has had a chance to glance at it. Check out our latest guide CV Writing Guide: How to Write a Good CV.
Technical Guidelines
The length of your resume varies with your experience, but it should be kept to one page by using concise wording and strong action verbs. If it's possible to cut extra words, then you should do it. Employers want you to get right to the point and show them how you'd be an asset to the company. Highlight the most important jobs and skills.
Font, Margins and Size
While you want to stand out, you do not want to stand out for the wrong reasons. Fancy script and bright, bold colors are not professional. The font should be easy to read like Times New Roman, and it should be 10 or 12 points depending on the amount of information on the page. There should be one inch margins to give your resume enough white space to be readable.
Action Keywords and Highlighting Skills
To cut down on words, most sentences in the CV start with an action verb. While this doesn't happen in any other correspondence, it does with the resume. The verbs you use should convey the professional image you want to portray, and should include keywords for your industry. For example, if you're looking for finance jobs, you'll want to highlight accuracy, attention to detail and analytics as your keywords.
Writing the Cover Letter
Importance of the Cover Letter
Approximately 50% of people looking for jobs do not include a cover letter. Those resumes will be pushed aside for resumes that include one. If the resume is the introduction, the cover letter is the reason you're introducing yourself to the company. Tell them why you'd be an asset for the company. Every cover letter should be written with a focus on the specific company. It should be tailor-made and not a form letter.
Research the Company
In the cover letter, make a reference to a statistic of the company to show you have a specific interest in it. Made sure that the reference can be drawn back to your experience. If the company had big sales last year, talk about how you could increase those sales even higher. Show the company how hiring you would be a boon to the company. To get more help have a look Types of Information You Should Seek Before Applying for a Job.
Branding Yourself
Not Only for Companies When you think of branding, you think of large companies and corporations. They came up with a concept and built their brand around that concept. It's what they want to be known for with customers. You should consider a unified approach to job search and your branding especially for accountancy jobs and marketing jobs. Think of a word or phrase that you'd like to build your personal brand around and focus on that during the job search process. You'll want a unifying image too. Many people are starting to brand themselves online with a professional headshot and expensive card stock and matching envelopes for their resume.
Profile on LinkedIn
The online site is one of the best ways to get noticed by employers. When potential candidates apply to their company, hiring managers will often go to LinkedIn to do research on the applicant. Make sure that you have a profile that includes the same information on your resume as well as a professional demeanor.
Google Yourself
You want all your online information to be flattering. Don't upload pictures and material online that you wouldn't want employers to see. They will do a Google search and research candidates before wasting their time with interviews for jobs in Bangladesh.
Unique Job Search
Online Search
While looking online is still a great method for job seekers, you should expand your search to unique vacancies. A site like Bikroy.com has plenty of jobs in Dhaka. There are accountancy jobs, finance jobs and marketing jobs, but there are also many job seekers there too. When navigating a site like Bikroy.com, consider your keywords and skills when setting up search terms. Think outside of the box in your industry. While you may be looking for vacancies in the finance world, you could look at your school district. There are administrative and office positions available in almost every sector of the business world.
Search Locally or Expand Your Search
If you are searching in your local market, don't be afraid to drop off a resume with cover letter to companies around you. They might not have started advertising or will need a position filled soon, and you've just beat your competition in the door. Get Help for Your Job Search in Bangladesh! Visit Bikroy.com/jobs.
When you finally get your interview, don't forget to send a thank you note for their time. It's another area where you can stand out from the crowd in your job search.