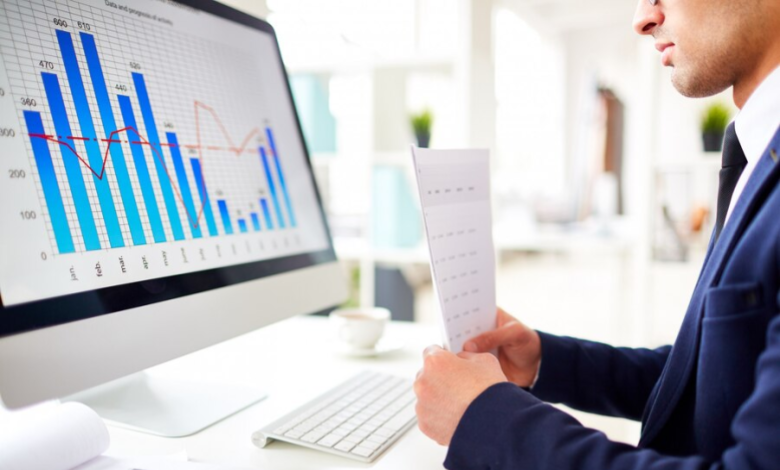 The sales department has always been a central part of any business whether they are selling products or services. The sales team of a company works to attract and motivate customers to buy what the company is selling, raking in high revenues at the end of each year.
Despite the critical role sales play in businesses, a sales job in Bangladesh is relatively easy to find and get into regardless of your skills. While sales jobs have quite a bad reputation for being stressful or having a sleazy workforce, we are here to tell you why that is not always the case!
If you are someone who is driven, confident, strategic, and resilient, keep reading to find out all the reasons why a sales job is a perfect fit for you!
10 reasons why sales jobs are a right fit for you
Like any job, a career in sales can be quite demanding, but the benefits you get from performing well truly outweigh the benefits you would get in any other field. Here we have compiled 10 different reasons why a career in sales is a great choice for you.
1. High Qualifications Not Necessary
The best part about sales jobs is that they have very low qualification requirements. Anyone can become a Sales Executive if they have the drive for it. A sales career demands the power of persuasion – as long as you can deliver results, you don't need a fancy degree to do the job. Sometimes, a convincing cover letter is all it takes to get hired for an entry-level sales position!
2. Great Earning Potential
Sales jobs have the highest potential for earnings as they usually work on a commission basis. Your earnings depend on your eagerness to work and overall performance, so the more success you have with sales, the more money you make. Even if you aren't able to meet your targets, you can still earn the basic pay at the end of the month, but keep in mind that this will reflect badly on your performance in the long run.
3. Job Security
Sales jobs are available in vast numbers. Sales are at the heart of every company – whether they offer a product or service. This means there are ample opportunities for you to find a suitable sales job in any industry and stick to it for a long time. Sales jobs are less likely to end in redundancy, so you will have sufficient job security if you perform satisfactorily.
4. Work Flexibility
Sales jobs can be quite dynamic. Whether you're looking for a professional Sales Executive role, a work-from-home situation, or get a part-time gig alongside your studies – sales jobs offer a great deal of flexibility. Sales tasks are assigned on a quota basis, so it doesn't matter how you work – meeting your quotas before the deadline is the main goal.
5. Ample Growth Opportunities
A career in sales is often a stepping stone for far greater achievements in your work life. If you put in enough hard work and dedication in your early years, you have a good chance of moving up the ranks and getting promoted to a managerial position, or even to an enviable executive position!
6. Gain Valuable Soft Skills
As mentioned in the first point, sales jobs focus more on what you can do rather than what your qualifications are. Once you start as a Sales Executive, you will quickly learn many valuable soft skills that will not only help you meet your targets but will aid in networking and relationship-building efforts in your professional and personal life. Some of the best soft skills learned in a sales job are:
Persuasion
Interpersonal communication
Emotional intelligence
Resilience
Decision making
7. Better Networking Opportunities
Sales and marketing jobs require you to meet all types of people from different backgrounds and industries. This gives you a broad scope for networking and relationship-building with people you would not meet otherwise. By networking, you gain better insight into other sectors and companies, and this can help you pursue better leads at your job and personal life.
8. Competitive Environment
Sales jobs are a good choice for those who thrive in competitive environments. Performance is measured by your ability to meet targets and quotas, and awards are given out regularly for those who perform the best. Sales jobs allow you to engage in friendly competitions with your peers – which can be a highly motivating factor to help you excel.
9. Continuous Skill Development
Working in sales requires you to constantly improve your skillset by learning newer and better techniques for selling to your target customers. The market is always changing and each day new requirements arise. Unless you build yourself up, you will not be able to meet them satisfactorily. This subsequently improves your adaptability – a valuable soft skill necessary for all aspects of life.
10. Frequent Traveling
If you are someone who loves to travel around the country or the world, then a sales job might be perfect for you! Some sales jobs require a lot of traveling between cities or to new locations to understand markets and local customers better. This provides a great opportunity for you to see new places around the world, sometimes at the full expense of the company!
Final Points
Working in sales opens the door to all kinds of opportunities – whether it's a bigger lead, a better job, or the chance to become a stronger person. The skills you acquire in sales and marketing jobs will help you succeed in any situation at work or in your personal life.
Whether you are a fresher looking for a job, or eager to start working before completing your studies, you can easily find a job in sales. Check out BikroyJOBS to find listings of all types of sales jobs across the country at hundreds of reputed companies.
Wishing you the very best for your professional career!
FAQs:
Where to find marketing and sales jobs in Bangladesh?

BikroyJOBS is a great jobs portal where you can find hundreds of listings for sales jobs all over the country at all types of organizations. Find and compare job vacancies and pick the one that works best for you.

What is the starting salary of sales jobs in Bangladesh?

Starting salary in sales depends on what kind of company you are working for. Ideally, it will be above BDT 5,000. On average, most large companies offer around BDT 15,000 as a starting salary for employees with suitable qualifications.

What are the best sales jobs in Bangladesh?

Sales jobs encompass a variety of designations, some of the best being:
Sales Representative
Sales Executive
Account Executive
Customer Support Service
Facebook Comments