Jobs
A Look at The Job Market in Chittagong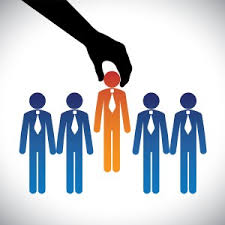 Bangladesh has finally reached the point of global recognition and continues to grow economically and politically into a unique destination and center of operation. Chittagong has been the main port city in Bangladesh for many decades and has provided gainful employment for several generations. Longshoremen and dock workers were readily available to assist barges, tugboats, and towboats with setting up and breaking down cargo containers. Although there are almost always vacancies along the port side and with customs enforcement efforts, today there are many different types of job opportunities available throughout Chittagong. Get Help for Your Job Search in Bangladesh! Visit Bikroy.com/jobs.
Education And Preparation
Most successful job seekers have two basic tools at their disposal. They can either rely on their recently acquired education or they can impress employers with their vast experience. Since a degree and practical life experience are both valuable assets to an aspiring candidate, employers often consider both factors equally when evaluating a prospective applicant. During the interview process, candidates will have the opportunity to discuss the qualifications in detail. It is important to focus on aspects of their education, such as coursework and assignments, that have prepared them for a challenging role in the workforce. Applicants that have more than one year of experience will be able to draw from past events to accurately depict how they would potentially handle a similar situation with a new employer. To get an overview have a look here Important Skills That Students Can Develop for the Career in Business.
Manual Labor And Production
Plenty of the jobs in Chittagong depend on the expertise of workers that have learned to excel in a particular trade. Several companies offer manufacturing, production, and driving jobs for qualified applicants. Shipyards, oil companies, and tea manufacturers are major employers of skilled workers throughout the country and offer a variety of entry level jobs in Bangladesh. Padma Oil Company, Meghna Petroleum, and Western Marine Shipyard frequently have vacancies for field workers that can eventually lead to growth and promotion within the company. Current employees may be working and attending a university at the same time, so the field hands of today may be applying for accountancy jobs in the near future.
Executive Positions
Advertising and marketing jobs are on the rise in Chittagong. Qualified business leaders are managing teams of employees to increase productivity, add value to the manufacturing process, and promote viable business practices. Corporations and nonprofit organizations are always being formed by proactive business executives that see a need and an untapped market. These entrepreneurs become successful by developing a new product or service based on something that is currently lacking in the general marketplace. Executive jobs in Bangladesh or anywhere else can be obtained in one of two basic ways. A person can start out with a position on the leadership team or organizational board of directors. Perhaps they are destined to take over a family business as part of an inheritance, or maybe they where the first to see the vision and create the company. These higher level positions can also be obtained through hard work and dedication of entry level employees. An individual may start employment with the company in a different role, such as manual labor, production, or administrative support, and eventually work their way up the proverbial corporate ladder. Also check out Top 10 Most In-Demand Jobs in Bangladesh.
Administrative And Support
Office jobs encompass a growing majority of open positions in Chittagong. Customer service call centers, technical support help desks, and many other phone based organizations are making a new center of business in Bangladesh. These office parks and other retail centers require administrative support on several different levels. Building engineers must maintain the functionality of the mechanical systems and cleaning or janitorial staff members are responsible for the cleanliness and sanitary conditions throughout the buildings. Groundskeepers and landscapers spend their time beautifying the properties for employees and guests. Within any organization, admin jobs are a crucial part of daily operations.
Specializations
The Chittagong Stock Exchange, commercial and private banking institutions, and public accounting offices all provide great openings for finance and business majors. Each institutions is guided by general compliance rules and regulations set forth by the government. In addition, non-governmental organizations also set up their own practices that meet or exceed recommendations by oversight committees. Those seeking finance jobs must be able to fully understand the requirements of the law and any potential ramifications for breaking or failing to abide by a specific regulation.
There is an apparent upswing in economic growth throughout Chittagong, and this points to many new job opportunities within the city limits. Companies are hiring for everything from driving jobs to office jobs, and qualified candidates often have the option to name their own salary. The possibility of negotiating a wage has not always been an option for potential candidates, but the availability of jobs in Chittagong is quickly reaching a climax. As new business opportunities become available, more workers will be needed.